In This Week in African Tech, we share the latest tech stories from the continent, including 54gene, an African genomics startup, raising $25 million in its Series B funding round, African startups raising $554 million in funding in the month of August, and Capiter, an Egyptian startup, raising a Series A investment round worth $33 million, among others.
African Genomics Startup 54gene Secures a $25 Million Series B Investment
54gene, Africa's genomics startup, has announced raising $25 million in its Series B funding round. The company is a health technology platform company that is working to build diverse datasets to unlock scientific discoveries while improving diagnostic and treatment outcomes within Africa and the global community.
The Series B funding round was led by Cathay AfricInvest Innovation Fund. Adjuvant Capital, which took part in 54gene's Series A investment round also participated as well as other venture capital firms such as Endeavor Capital, Ingressive Capital, KdT Ventures, and Plexo Capital. So far, 54gene has raised over $45 million since it was launched. The startup plans to use the funds to recruit and train talent to generate and process the data needed to produce insights for the company's drug discovery efforts. 54gene will also use part of the funds to expand its capabilities in sequencing, precision medicine clinical trials, target identification, and validation, as well as expansion across the African continent.
African Startups Raise $554 Million in Investment in the Month of August
Startups across Africa have raised $554 million in investment in the month of August alone across 34 deals making it the most funded month in 2021 so far. The investment raised shows a 57% growth compared to the month of July. However, the deals dropped by 26.
2021 is now on course to become the most funded year in the Africa startup history with more than $2 billion raised so far. 93% of the amount raised – $514 million – went to the financial services with just eight deals. E-commerce and retail followed with a raise of $33 million of the total investment with 11 deals. 94% of all the funds raised – $522 million – went to Nigeria, Egypt followed with 3% – $17.3 million – and South Africa with 2.5% at $14 million. The most funded round was Series C with $400 million, followed by Series B at $66 million, and Series A at $63.5 million.
Cairo-based B2B e-Commerce Startup Capiter Raises $33 Million in its Series A Funding Round
Capiter, an Egyptian B2B e-commerce platform, has raised $33 million in its Series A funding round. The Cairo-based startup helps sellers and manufacturers distribute products while merchants are able to access them on one platform.
Capiter's Series A raise was co-led MSA Capital and Quona Capital. Accion Venture Lab, Derayah Ventures, Foundation Ventures, Savola, and Shorooq Partners also participated in the round. Launched in 2020, the startup helps solve problems for suppliers and manufacturers around reach and insights. The company plans to use the funds raised to expand both vertically and geographically over the next year.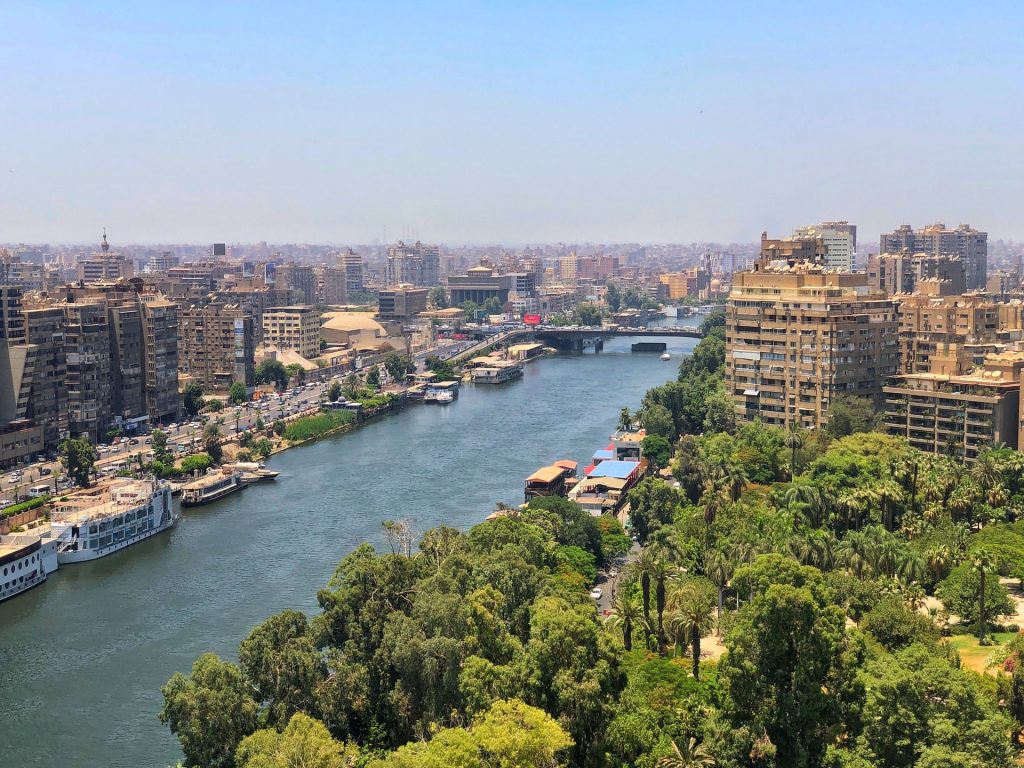 Call for East African Legal-tech Startups to Apply for New Incubation Programme
HiiL is calling for legal-tech startups in Burundi, Ethiopia, Kenya, Rwanda, and Tanzania to apply for the new Justice Innovation Circles incubation programme. The programme is designed for justice innovators who have a prototype or a minimal viable product with no real traction.
The programme is focussing on early-stage innovative businesses in the East African region who have a prototype, product, or service that's solving a justice problem with few users or customers and have plans to launch their service or product in the market and grow their customer and user base. Selected startups will go through a week or virtual training on customer discovery, monthly coaching, minimum viable product, pitching and team management with fieldwork, access to mentors, access to the HiiL learning platform, and global community. Additionally, the startups stand a chance to win a EUR 1,000. Applications are open until September 24, 2021.
Egyptian Fintech Startup Kashat Raises a Bridge Funding Round of $1.75 Million
Kashat, an Egyptian fintech startup, has raised a bridge funding round of $1.75 million. Kashat is the first nano lending mobile application in Egypt that offers users short-term loans of between $13 and $95 with a repayment plan for up to 61 days.
The funding round was led by Launch Africa, a pan-African fund, alongside Cairo Angels – an already existing investor in the company. Kashat is built to serve the unbanked population in Egypt. The startup plans to use the funds to support and develop its platform. In addition, Kashat will also use part of the investment to expand its operations.
Kenyan Fintech Startup Pezesha Raises a 7-figure Seed Extension Round
Pezesha, a Kenyan fintech startup that is building a scalable lending infrastructure for institutions and SMEs, has raised a seven-figure seed extension round. Launched in 2016, the company has built a holistic digital financial framework that links SMEs to working capital provided by banks, MFIs, as well as other lending networks or institutions.
The funding round was led by GreenHouse Capital and Venture Garden Group, GreenHouse Capital's sister company provided on-lending liquidity support. Pezesha is approved by the Capital Markets Authority (CMA) and was the first Kenyan company to successfully leave the CMA sandbox with a no-objection letter, permitting them to operate in Kenya. The startup plans to use the funds to expand its operations across Africa as well as help with its mission to increase access to affordable working capital for SMEs. Currently, the company has operations in Ghana, Kenya, and Nigeria and plans to launch in Uganda.
Nigerian Agritech Startup Releaf Secures $2.7 Million Seed Funding
Releaf, a Nigerian-based agritech startup, has announced a seed funding round of $2.7 million. The agritech startup is working to industrialize food processing in Africa by building closed-source software and hardware solutions to enable both farmers and food factories to be more efficient and profitable.
The funding round was led by Consonance Investment Managers, Future Africa, and Samurai Incubate Africa – all being Pan-African-focused venture capital firms. Bain Capital's Chairman, Stephen Pagliuca, and Twitch's Justin Kan also participated as individuals in the funding round. Releaf also secured $1.5 million in grants from USAID and The Challenge Fund for Youth Employment (CFYE). The company plans to use the seed investment to develop technology and distribute it to smallholder farmers. In addition, Releaf plans to use the grant to provide working capital financing to the farmers they work with.
Sign up for our weekly newsletter to stay up-to-date with all things African tech!