In This Week in African Tech, we share the latest tech stories from the continent, including Egyptian retail tech startup Cartona raising $4.5 million pre-series A funding, a call for applications for the AlphaCode Incubator for South African fintech startups, and ConDigital, an Ethiopian construction tech-startup, raising an undisclosed pre-seed funding investment, among others.
Cartona Raises $4.5 Million Pre-Series A Funding
Cartona, a Cairo-based retail tech startup, has announced a $4.5 million pre-series A funding. The company is a B2B startup that connects retailers with manufacturers and wholesalers via an application.
The funding round was led by Global Ventures, a Dubai-based venture capital firm, Kepple Africa and T5 Capital as well as other angel investors. The startup helps focus on providing solutions for operational and supply-chain challenges faced by companies in the fast-moving consumer goods (FMCG) industry. Cartona does this by providing a single platform where buyers can get products from sellers. The company plans to use the investment raised to expand across Egypt, invest in new technology, and launch new products.
Call for South African Fintech Startups to Apply for the AlphaCode Incubate Programme
Fintech startups in South Africa have been invited to apply for the AlphaCode Incubate programme. The programme seeks to identify, partner, as well as grow innovative entrepreneurs in financial services and associated industries.
The 12-week programme is open to entrepreneurs with early-stage fintech startups or affiliated sector startups. The eight selected startups stand a chance to benefit from an entrepreneurial package worth ZAR1.5 million (US$100,000) in grant funding. In the last six years, the programme has paid out ZAR33,5 million (US$2.25 million) to 41 black-owned financial services businesses.
Participating startups will get access to AlphaCode's exclusive co-working space, guidance from a pool of experienced mentors as well as a panel of advisory experts. The programme will end with a demo day presentation where four startups will be selected to participate in a six-month step-up programme with a further grant funding of ZAR500,000 (US$34,000). Application deadline is October 31, 2021.
Ethiopian ConDigital Raises Pre-Seed Funding Round
ConDigital, an Ethiopian construction-tech startup, has announced its successful pre-seed funding round. The startup aids in digitizing the construction project management process for contractors, consultants, and owners. Some of the services provided by the company include analytics, centralized cloud, communication channels, data calculation, processing and reporting, resource and financial management, and schedule.
n 2019, ConDigital was accepted into The Baobab Network accelerator programme and managed to get $25,000 in funding. While the exact amount raised remains undisclosed, ConDigital plans to use the funds raised to expand across the East African region.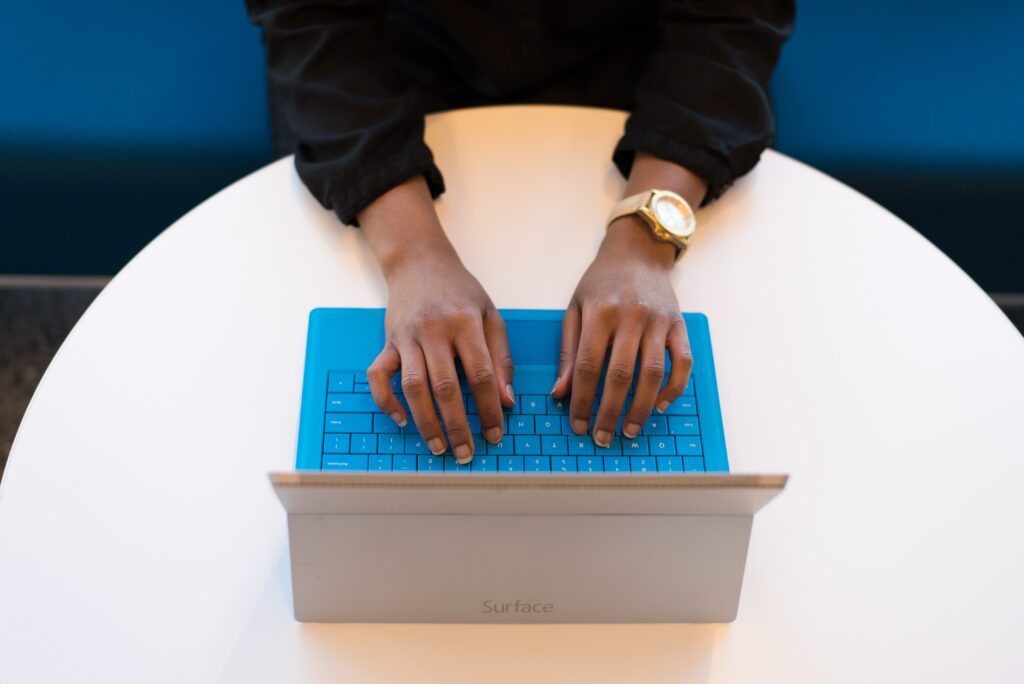 New Incubation and Innovation Campus Launched in Johannesburg for African Entrepreneurs
Unicorn Group, a Pan-African investment firm, has launched a new incubation and innovation hub in Johannesburg, South Africa. The Unicorn Incubation Campus will help to facilitate and host an entrepreneurial ecosystem that is meant to support African entrepreneurs.
Those using the campus will have 24/7 access to critical resources such as high-speed internet government agencies, management coaching, pitch training, venture capitalists among other key tools. Additionally, the entrepreneurs will also have access to investors who could potentially invest in their businesses. The launch of the new campus in SA follows the successful launch of Unicorn Innovations Campuses in Accra, Dallas, and Lagos.
SA Startup 6DOT50 Facilitates Cryptocurrency Payments to SA Merchants
6DOT50, a South African startup, is helping facilitate cryptocurrency payments to over 40,000 merchants in the country. Launched in 2019, 6DOT50 is helping digital currencies to fulfil the primary purpose of money – an exchange for goods and services.
The startup does this by positioning its Digital Rands Money Vouchers as the bridge between the fiat and crypto worlds, offering an offramp for crypto that provides merchants with a common, reliable and stable measure of value to accept it as payment. The company provides a free transactional account to all users and accepts various digital currencies such as Bitcoin, Bitcoin Cash, Dash, Ethereum, and Litecoin as payment for its Digital Rands. Some of the merchants it's working with include Shoprite Holdings stores as well as Zapper merchants.
Shiphaly Secures a 6-Figure Seed Funding Round
Shiphaly, an Egyptian startup, has secured an undisclosed six-figure seed funding round. The startup provides a platform that helps connect shoppers and travellers.
The seed funding was led by Faisal Abdulsalam, the founder of Purity with other angel investors participating in the round as well from both Egypt and Saudi Arabia. Founded in 2019, Shiphaly is a mobile app and marketplace that helps connect shoppers and travellers who are willing to buy products from abroad and deliver them to the shoppers for a cash reward. Prior to this seed funding, Shiphaly had already received seed funding from Fat6Labs back in 2019. The startup plans to use the funds to build on its steady growth.
Ugandan gnuGrid Raises $612K to Close its Seed Round
gnuGrid, a Ugandan startup, has raised additional funds to close its seed funding round at $612,500. Although gnuGrid started out with an aim of automating and streamlining the solar industry in Uganda, it has since pivoted to the fintech space.
The funds received by the company have come from various individual angel investors at a pre-money valuation of $6.25 million. in 2019, the startup was able to raise $150,000 to build its tech engine, pilot, and launch its product into the market. gnuGrid has since pivoted to become a fin-tech and clean-tech social enterprise that is enabling financial and energy inclusion through data. It has also become the first-ever local credit reference bureau licensed by the Bank of Uganda to provide credit reference services to lenders. The seed funding has so far been used to build a state-of-the-art customer care service centre, set up data hosting servers, build the CRB platform, onboard staff, and implement sales and marketing strategies. The company is currently working with PwC to embark on a Series A raise of $10 million.