In This Week in African Tech, we share the latest tech stories from the continent, including the acquisition of ROAM Africa's online car platforms by Autochek, MNT-Halan, an Egyptian fintech startup, raising $120 million, and Endeavor Nigeria announcing the participants of its first cohort for its ScaleUp program, among others.
Autochek Acquires Online Car Platforms Cheki Kenya and Cheki Uganda
Autochek has announced the acquisition of ROAM Africa's online car platforms; Cheki Kenya and Cheki Uganda. The automotive technology company, Autochek, aids in auto financing across Africa. The acquisition deal will be finalised in the coming weeks and will see Cheki Kenya and Uganda's operations merge with that of Autochek's.
The move comes just one year after Autochek acquired Cheki Ghana and Nigeria to aid its launch in West Africa. Autochek will use the acquisition of the two East African online car platforms as leverage to expand its footprints into the East African market as it continues to provide seamless access to auto financing across Africa. Launched in 2020, Autochek is backed by notable investors like 4DX Ventures and TLcom Capital.
Egyptian Fintech Startup MNT-Halan Raises a $120 Million Investment in its Funding Round
MNT-Halan, an Egyptian fintech stratup, has announced raising an investment of US $120 million in its funding round. The investment which was led by Apis Growth Fund II, Development Partners International (DPI), and Lorax Capital Partners, is the largest single round ever obtained by an Egyptian tech startup.
Other venture capital firms that participated in the funding round include Endeavor Catalyst, DisruptTech, and Middle East Venture Partners. Having started out as a ride-hailing app for two and three-wheeler vehicles, the company metamorphosed into a super app that grew to become Egypt's largest and fastest-growing lender serving the unbanked. The company helps connect customers, micro-enterprises, and vendors via its digital platform and payment solutions. MNT-Halan currently boasts of about one million monthly active users, has served over four million customers in Egypt, and disbursed over $1.7 billion in loans.
Endeavor Nigeria Announces its Inaugural Cohort for its ScaleUp Program
Endeavor Nigeria has announced the first cohort of the Endeavor ScaleUp Program that seeks to support Nigeria's high-impact and most promising business leaders. Seven entrepreneurs have been selected from four Nigeria-based startups to take part in the program.
The program will provide the selected entrepreneurs with a chance to get tailored support, fresh, honest and in-depth feedback that will enable them to scale their businesses. Endeavor Nigeria will achieve this by leveraging its extensive global network thus providing participating entrepreneurs with access to fundraising support, mentorship, partnerships, and a strong peer network of high impact entrepreneurs who have run and built successful businesses.
M-PESA now Largest Fintech Platform in Africa After Reaching 50 Million Active Monthly Users
Kenya's mobile money transfer platform M-PESA has cemented its position as Africa's largest fintech platform after reaching 50 million active monthly users. Launched in Kenya 14 years ago, the service is today available in the Democratic Republic of Congo, Egypt, Ghana, Lesotho, Kenya, Mozambique, and Tanzania.
The news comes just 18 months after Safaricom and Vodacom launched the M-PESA Africa joint venture to help accelerate the service's growth across the African continent. Additionally, the service has also doubled the number of its active users in the past five years. M-PESA Africa's strategy to become the largest digital and fintech ecosystem across the continent has also been made possible by the service's launch of digital platforms.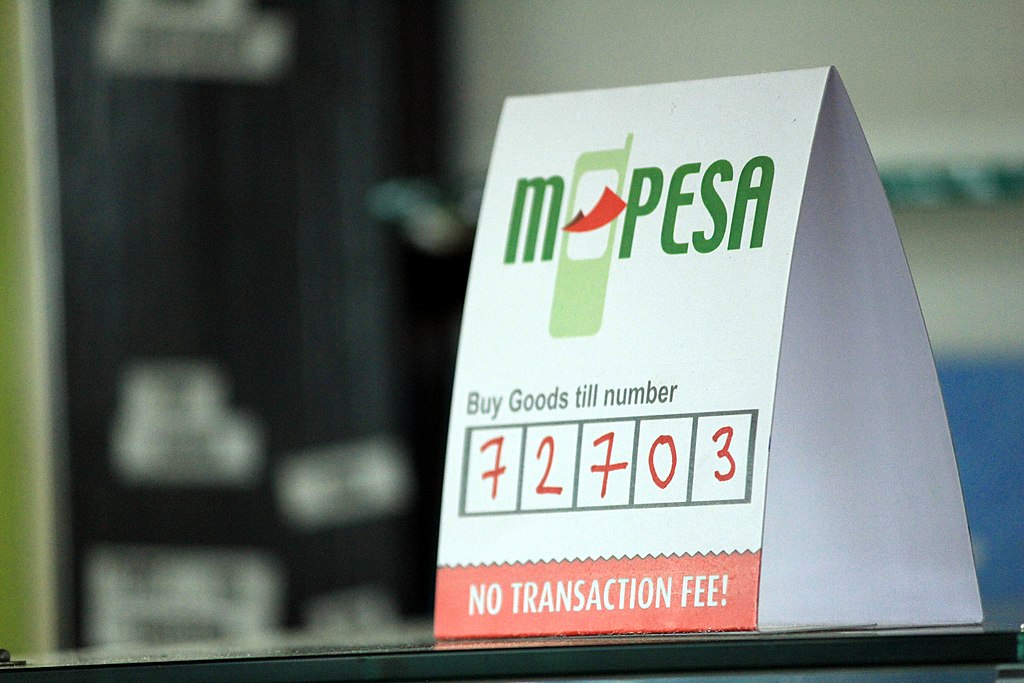 Moroccan Startup Lacaisse Raises Funds to Help it Scale
Lacaisse, a Moroccan-based fintech startup, has announced the raise of an undisclosed amount of funding to help it scale.
The startup provides a digital solution for the management of physical point of sale (POS) by offering a modern concept back-office that allows users to observe in real-time and remotely one's turnover and transaction history. Launched in 2016, the company has created a base of over 250 points of sale in the catering market in the region and now seeks to expand its operations and services. Although the amount raised remains undisclosed, Lacaisse was able to get funding from WitaMax.
Nigeria's Prospa Raises $3.8 Million Pre-seed Funding to Offer Banking and Software Services to Small Businesses
Prospa, a Nigerian-based fintech startup providing banking and software services to small businesses, has raised $3.8 million in pre-seed funding. The news comes just about five months after the company participated in Y Combinator's winter batch in March.
Businesses registered on Prospa's platform get issued with an account number and access to other features provided by the company. On the other hand, unregistered businesses are taken through the process of formalizing their businesses and are then offered a bank account. Additionally, Prospa also offers businesses registered on their platform with insights and growth opportunities around their products and customers.
Wave Raises the Largest Series A Round for an African Fintech Startup at $200 Million with a Valuation of $1.7 Billion
Senegal-based mobile money provider, Wave, has raised $200 million in its Series A funding round. Wave's investment is the largest-ever Series A funding round for a fintech startup in Senegal and Africa as a whole with a valuation of $1.7 billion.
The Series A funding round was jointly led by Sequoia Heritage, Founders Fund, Stripe, and Ribbit Capital. Other investors who took part in the investment round include existing investors Partech Africa, the former CEO of Y Combinator, Sam Altman as well OpenAI's current CEO. The investment has now given Francophone Africa its first unicorn. The company plans to use the investment to expand its presence in both Senegal and Côte d'Ivoire, expand its 800-person team across businesses, engineering, and product, and expand into other new markets such as Uganda and Mali.
Sign up for our weekly newsletter to stay up-to-date with all things African tech!