In This Week in African Tech, we share the latest tech stories from the continent, including Egypt-based IT company, Brmaja, acquiring a stake in An Nisa Taxi, US firm Bevy acquiring Egyptian virtual events platform Eventtus, and MarketForce raising $2M in its pre-Series A to scale its B2B operations, among others.
Brmaja Obtains a 50% Stake in An Nisa Taxi
Cairo-based IT services and solutions company, Brmaja, has acquired a 50% stake in An Nisa, a Kenyan transportation app for women by women. The move by Brmaja signifies the company's efforts in trying to grow its market share in the African continent as well as strengthen its core business. The 50% stake acquisition by Brmaja will help strengthen An Nisa's brand equity as well as impact their growth and planned expansion across Africa.
Eventtus, an Egyptian Virtual Events Platform Gets Acquired by Bevy
Eventtus, a Cairo-based virtual events platform, has been acquired by Bevy, a US firm based in Silicon Valley that focuses on enterprise-grade virtual events as well as in-person customer-to-customer community management. Founded by Mai Medhat and Nihal Fares in 2012, Eventtus enables event producers and marketers to experience or host hybrid, virtual, and in-person events. So far, Eventtus has raised funding from various investors such as 500 Startups, Algebra Ventures, Cairo Angels, among others.  
MarketForce, a Kenyan B2B Retail Platform, Raises $2M Pre-Series A Funding
Kenyan B2B retail platform, MarketForce, has raised $2M in a pre-Series A funding round bringing its total funds raised to date to $2.5M. Future Africa, GreenHouse Capital, Launch Africa, Rebel Fund, Remapped Ventures, P1 Ventures, V8 Capital, and Y Combinator participated in the funding round. MarketForce plans to use the funds to scale its B2B e-commerce marketplace for merchants.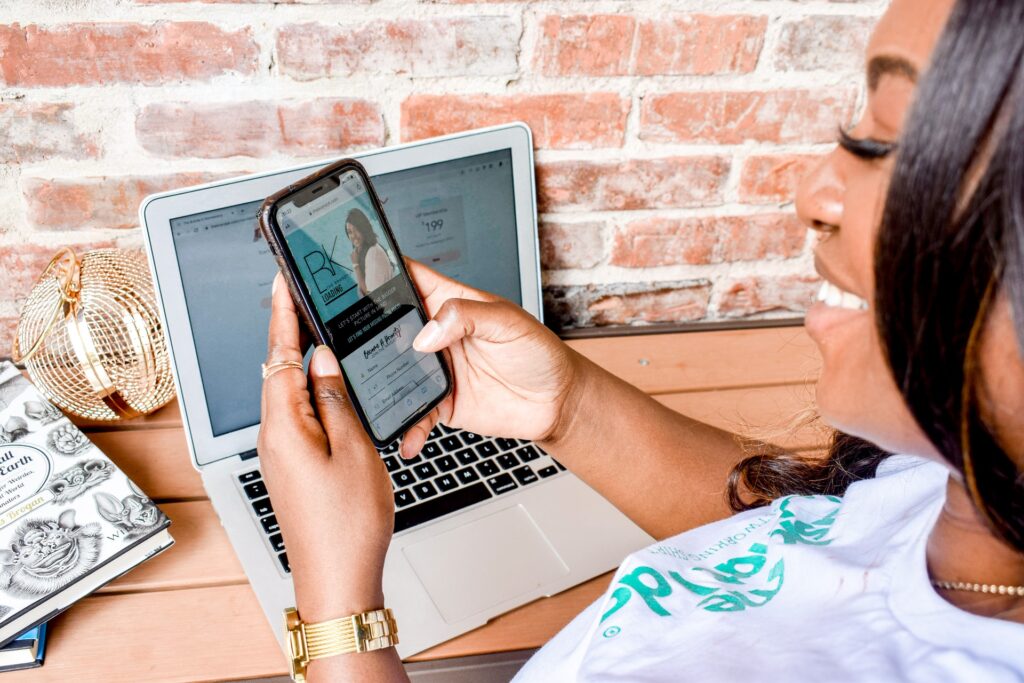 New Report Shows Africa's Mobile Apps Landscape Experienced a 41% Growth Between Q1 2020 and Q1 2021
A new report conducted and published by AppsFlyer in collaboration with Google on the African mobile landscape between Q1 2020 and Q1 2021 has shown that mobile app installations increased by 41 percent. The report tracked mobile app activities from 6,000 apps and 2 billion installs across the three largest app markets in Africa – Kenya, Nigeria, and South Africa. Nigeria had the highest growth with a 43 percent increase while South Africa and Kenya followed with 37 percent and 29 percent respectively. Moreover, Q3 of 2020 saw the generation of 33 percent of the in-app revenue while in-app advertising grew by 167 percent between Q1 2020 and Q1 2021.
Nigeria's GetEquity Launches a Startup Funding Platform
GetEquity, a Nigerian fundraising and venture portfolio management company, has launched its startup venture-funding platform that will help connect entrepreneurs with investors. The news comes after GetEquity closed its pre-seed funding round that was led by GreenHouse Capital. The company's key objective is to reduce friction between founders and the funding that they need by providing them with access to a diverse range of funding opportunities. Startups will be able to list themselves on the GetEquity platform and market themselves to public users and institutional investors.
She Loves Tech Opens Applications for its 2021 Competition
She Loves Tech has opened applications for its 2021 competition. The competition will see She Loves Tech, an international non-profit organisation that's committed to closing the funding gap for women entrepreneurs, offer prizes of up to US$50,000. Besides helping close the funding gap for women entrepreneurs, She Loves Tech also runs the world's largest startup competition for women and tech. This year's competition will be open and held across over 40 countries with fundraising expected to take centre stage in the competition. Selected startups will get mentoring hours, a chance at one-on-one time with leading VCs, as well as cash and investment prizes. Applications close on July 31, 2021.
Smile Identity Raises $7M in its Series A Funding Round to Build KYC and Identity Verification Tools for Africa
Smile Identity, a company that offers ID verification and KYC compliance for African faces and identities, has successfully closed its Series A funding round after raising $7 million. Costanoa Ventures and CRE Venture Capital co-led the investment round. Future Africa, Intercept Ventures, LocalGlobe as well as an angel investor that remains unnamed were other investors that took part. Smile Identity's already existing investors including 500 Startups, Beta Ventures, Khosla Impact, Story Ventures, and ValueStream also took part. Smile Identity plans to use the funds to expand across more markets, improve its existing services, add support staff across Africa, and hire more engineers and add support for more ID types.
Sign up for our weekly newsletter to stay up-to-date with all things African tech!