In this guide, you will learn how to buy and ship goods from overseas to Kenya using Alibaba Kenya.
What is Alibaba?
Alibaba, also known as Alibaba.com or Alibaba Group, is an e-commerce platform that connects buyers and sellers from all around the world.
Jack Ma and 17 of his friends founded the company in the year 1999 and its head offices are based in China. Alibaba serves businesses in over 190 countries and regions, including Kenya.
Currently, the company's services are making trading easier because people can easily access anything they want, or need, from wherever they are.
Alibaba Kenya: Why You Should Buy Your Goods Using Alibaba
As a Kenyan businessperson, it can be hard to access bulk quantities of the goods you would like to sell as a retailer in the country. But with Alibaba, you can make the process of acquiring products from anywhere in the world seamless and affordable.
The typical suppliers on our platform are businesses that sell raw materials or manufactured goods. The typical buyers are retailers, wholesalers, sourcing agents, and manufacturers. These customers may source products for reselling or private labels for their own businesses. Sometimes, manufacturers buy raw materials on Alibaba.com and also use Aliabab.com to sell their completed products

Alibaba
Some of the reasons why Alibaba is a great place to buy and ship goods to Kenya include:
1. The platform is trustworthy.
Alibaba has set up a secure payment portal where your transactions are backed by the guarantees of Alibaba.com. Through this payment portal, you can comfortably use your debit and credit cards without the worry of being hacked or losing money.
2. You will receive your shipments on time.
The company has set up a trade assurance policy that ensures buyers receive their goods on time. This policy helps in case of the event that the product quality, quantity, or shipment date is different from what you had agreed with your supplier. In which, the Alibaba team can intervene on your behalf.
3. You have access to high-quality products.
Through their product inspection services, Alibaba ensures that all goods that are shipped to buyers are of high quality. This reduces the chances of your business making unprecedented losses. For this service, they partner with inspection services in different countries and will require you to pay an extra amount.
How to Shop on Alibaba from Kenya
Here are the steps you can use to buy your goods from Alibaba and ship them to Kenya.
1. Register as a new user
Registering as a new user is quite simple and will take you less than 5 minutes. It is advisable for you to register as a business instead of an individual. This will make it easier for you to work with prospective suppliers who prefer registered entities- for legal accountability.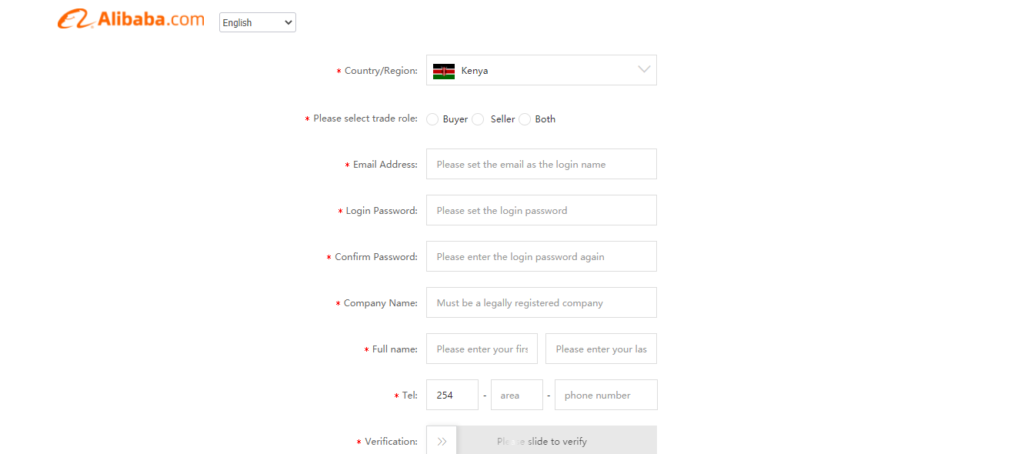 2. Search for your item of interest
There are two ways that buyers can find items to order on Alibaba.com.
First, you can search for the name of the product or upload its image and then browse the general marketplace. Alternatively, you can post a Request for Quotation (RFQ). Once you do, potential suppliers can reach out to you with proposals to fulfill your desired order.
3. Choose your supplier and negotiate the prices
Pick your supplier depending on their ratings, prices, or any other factors you choose.
After finding the best supplier, message the seller privately and express your interest. This may also require you to negotiate for prices that work for both parties.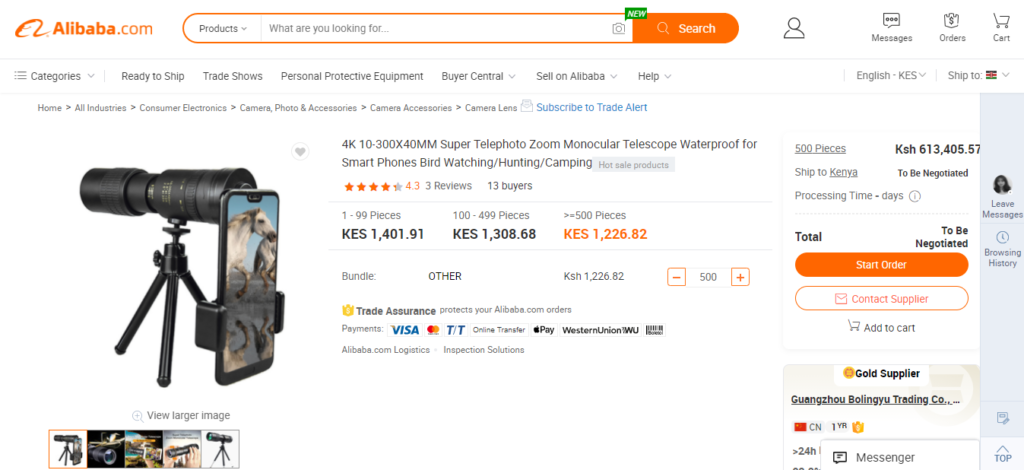 4. Place your order
After you have agreed with your supplier on the prices and dates of delivery, go ahead and place your order.
During this process, it is wise to not take your business transactions off the Alibaba platform after you agree on the terms with the supplier. If you take the risk, Alibaba will no longer be able to protect you from any unscrupulous activities such as being conned or late delivery dates.
Payment Methods Available for Buying Goods on Alibaba from Kenya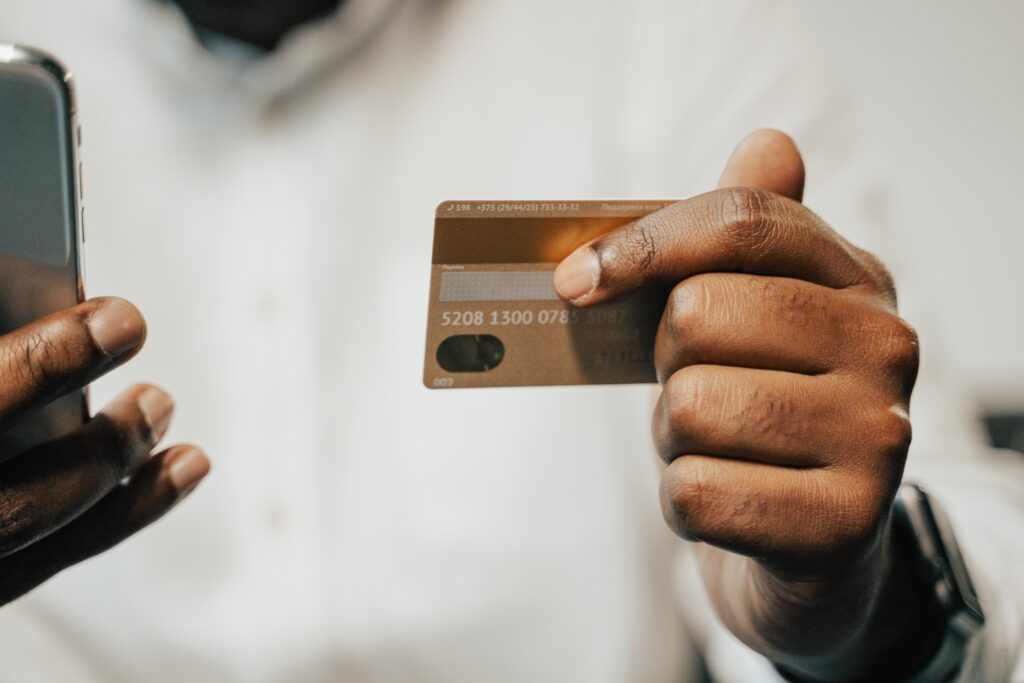 During the ordering process of buying and shipping your goods to Kenya from Alibaba, you can pay through:
Credit cards
Debit cards
Online bank payment (eChecking)
Wire transfer (T/T)
Western Union
Mpesa
Alternatively, you can use "Pay Later," which gives buyers six months to pay for their order with a 3.5% minimum interest rate. Unfortunately, you cannot just go to Alibaba offices in Kenya to pay with cash for your goods.
5. Ship your goods
Now that you have ordered your goods and paid for them, you can go ahead and pick the best shipping method to get your goods to Kenya.
Carriers that you can use include a list of verified carriers and cargo companies that ship to Kenya. These carriers are as listed on the Alibaba website.
Additional Tips on How to Ship From Alibaba to Kenya
Always buy your goods from sellers with a high rating. To know a seller's rating, look at their Gold Supplier, Verified Supplier, and Trade Assurance Supplier qualifications.
Explore the option of requesting for a sample from your supplier before shipping many goods.
Keep all your transactions on the Alibaba platform. This will generate a record that you can refer to whenever you need.
There are no official Alibaba Kenya offices in the country. Therefore, whenever you face an issue during your ordering process, reach out to the Alibaba team on Alibaba.com.
Happy shopping (and shipping) and don't forget to subscribe to AfriTechNews for the latest updates on all things tech in Africa.