In This Week in African Tech, we share the latest tech stories from the continent, including this year's Y Combinator summer batch featuring the highest number of African startups in one cohort, Arab Bank launching its fintech accelerator in Egypt, and venture capital firm, LotyInc Capital announcing the launch of its third fund designed for African tech startups, among others.
15 African Startups Featured in YC's 2021 Summer Batch Marking a Record High for African Startups in One Cohort
This year's Y Combinator's summer batch has featured 15 African startups marking a record high of African startups accepted into the accelerator programme in a single cohort. The startups increased from ten in the winter batch to 15.
The accelerator has received a lot more applications from African startups and believes the uptake is because of the recent success stories from past alumni such as Flutterwave and Paystack. Overall, the Y Combinator's summer batch has featured 337 startups from 47 different countries. This is a 90 percent increase from last year's batch of 198 startups. For the African startups participating in the programme, Nigeria takes the lead with five startups, Egypt follows with four, Morocco has two, while Ghana, Kenya, South Africa, and Zambia each have one startup.
Arab Bank Launches AB Accelerator in Egypt to Accelerate the Adoption of Emerging Technologies
Headquartered in Amman, the Arab Bank has announced the launch of its accelerator, AB Accelerator in Egypt. The fintech-focused corporate accelerator programme is designed to help accelerate the adoption of emerging technologies and solutions within the Arab Bank. Additionally, the programme will also provide entrepreneurs with an opportunity to scale their market-ready fintech startups throughout the MENA region.
The launch of the programme in Egypt is part and parcel of the bank's strategic efforts to support and promote innovation within the fintech sector while providing agile and responsive banking solutions that are in tune with the ever-changing client needs and expectations in different segments. The bank will invest in early-stage startups that are specialised in fintech and other related technology verticals like artificial intelligence (AI) and cybersecurity.
LoftyInc Capital Announces a $10 Million Third Fund for Tech Startups in Africa
Pan-African VC firm, LoftyInc Capital, has announced the launch of its third fund – LoftyInc Afropreneurs Fund 3 – for African tech startups. The $10 million fund will see LoftyInc Capital take bigger bets outside the big four – Egypt, Kenya, Nigeria, and South Africa – African markets that it has focused on in the past.
So far, the firm has closed the first $5.5 million with some of its limited partners being those in the second fund such as FBNQuest Funds among others. The firm has so far written cheques to over 20 startups since it started raising money for the fund. These startups transcend e-commerce, fintech, healthcare, logistics, and media across various regions both within and outside of Africa. LoftyInc's first and third fund invests in startups across different sectors and markets in Africa and beyond while the second fund has a large focus in the Nigerian market.
Kai, a Senegalese Ride-hailing Startup, Raises Seed Funding Round
The senegal-based ride-hailing startup, Kai, has announced a seed funding round raise. The company's funding round was made possible by Mobility 54, the corporate venture capital arm of Toyota Tsusho Corporation and CFAO Group, a venture capital firm.
Kai was founded in 2018 and is a ride-hailing platform that is technology-driven. The platform helps connect customers to drivers via its application. In addition, Kai also lists different motor vehicles for sale. Although the amount raised remains undisclosed at the moment, Kai plans to use the funds to scale its operations.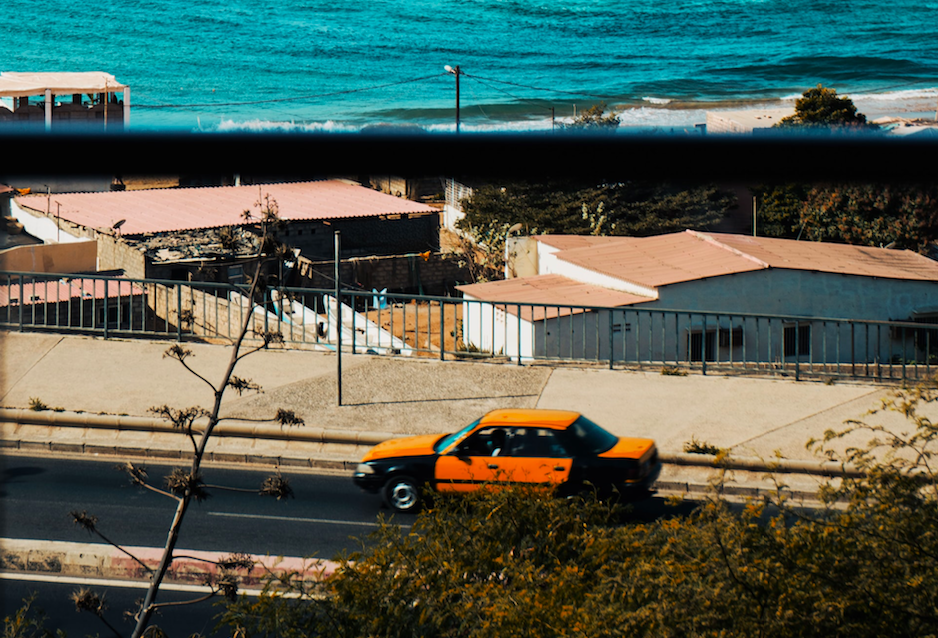 Ridelink, Uganda's e-Logistics Platform, Raises a US$150K in its Pre-seed Funding Round
Ugandan e-logistics platform, Ridelink, has announced raising US$150K in its pre-seed funding round. Launched in 2017, the platform helps connect small and medium-sized enterprises to a nexus of transport operators with a single tap of the button.
Ridelink's new raise was made possible thanks to its partnership with Ortus Africa Capital, Omidyar Network, and the African Leadership Academy's Young Entrepreneurs Fund (Anzisha). To date, the company has raised US$250,000 after attracting private investments from Seedstars in 2020. The startup has so far served over 250 SMEs with more than 2,000 drivers delivering cargo across East Africa. Ridelink plans to use the funds raised to build a robust technology that is globally competitive as well as to boost its marketing campaigns.
Viebeg, a Rwandan e-health Startup, Raises Pre-seed Funding
Rwandan e-health startup, Viebeg, has secured its pre-seed funding. Although the amount raised remains undisclosed, Viebeg was able to get funding from Beyond Capital Ventures, Beyond Capital Fund, and Eckenstein Geigy Stiftung.
Founded in 2018, the e-health startup provides high-quality medical equipment and supplies across East and Central Africa via its innovative data-driven procurement platform. The platform cuts across shipping, last-mile distribution, inventory management, and warehousing thus helping healthcare facilities to better manage their procurement processes. Additionally, the platform also helps to directly connect healthcare providers with manufacturers thus eliminating middlemen from the value chain. To date, the startup has served more than 400 customers and has its presence in Burundi and the Democratic Republic of Congo (DRC). Viebeg plans to use the funds raised to scale its operations.
Zambian e-health startup, Dawa Health, Eyes Regional Expansion
Dawa Health, a Zambian e-health startup that's focused on maternal health, is looking to scale its operations to neighbouring countries. The bootstrapped startup is currently in the process of raising a seed round which it intends to use to expand its operations.
Founded in 2018, Dawa Health started out as a medical hardware startup that designed a wearable device meant to keep track of geriatrics medical parameters that would be wirelessly transmitted to doctors. Through the BongoHive launch programme, the startup discovered the original concept wasn't going to be sustainable. Today, the company has built a digital health platform known as DawaMom that helps to empower mothers to get remote maternal health. The service is available via audio, mobile, SMS, text chatbot, and web. Moreover, expectant mothers also receive weekly maternal health support. Its main goal is to close the maternal health access gap for mothers and women in Sub-Saharan Africa.
Sign up for our weekly newsletter to stay up-to-date with all things African tech!