Digital marketing has one of the most essential elements to growing businesses and increasing sales. We've compiled a list of what we believe are the best digital marketing books you can read to learn about this ever-evolving marketing field.
Traction: How Any Startup Can Achieve Explosive Customer Growth by Gabriel Wenberg & Justin Mares
Traction is an ideal read for startups or anyone looking to launch a new product or service. The book borrows from the 'the lack of a plan is a plan for failure' concept, offering a simple guide on proven growth hacking strategies that will attract customers and get that buck.
The Bullseye framework in the book is particularly insightful on how to prioritise the 19 marketing channels mentioned. Moreover, it provides you with clear steps on how to stay relevant once you feel you have exhausted your options.
GoodReads.com Readers Rating: 4.5
Building a Story Brand: Clarify Your Message So Customers Will Listen by Donald Miller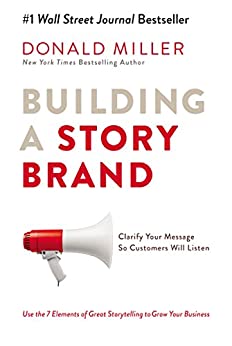 Building a Story Brand is one of the best brand-building books out there. As daunting as building a brand may seem, Donald Miller explains just how easy it is. Precision is sacred to this digital generation. People are always on the move and don't have time to figure out what your brand is all about. It's up to you to present your brand/product and value in an instant. The golden nugget in this read is clear and concise marketing.
The book details common mistakes made when promoting a brand. There are several illustrations in this book on how to avoid them while effectively marketing your brand in today's crowded market. The author also shares how to grow brand ambassadors in the process, saving you both time and money. If you're looking for the ultimate guide on effective brand building and recommendations, this book has it all.
GoodReads.com Readers Rating: 4.27
Contagious: Why Things Catch On by Jonah Berger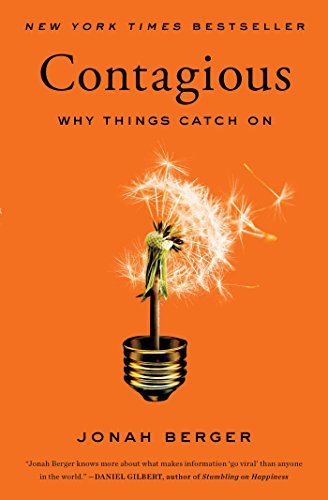 If you thought that 'word of mouth marketing' was obsolete, think again! Jonah Berger's Contagious, reveals how peer-to-peer communication influences popularity and sales.
After spending a decade figuring out why people's responses to ads were changing over time, he concluded that social transmission is the most popular marketing channel. More effective than paid ads and banners. Modern word-of-mouth marketing is illustrated by shares and posts on social media. Profoundly true, humans today post quite a bit on favourite brands online.
The book contains the six principles that you can apply to make a brand even more popular. They include social transmission, triggers, emotions, public acknowledgment, practical value, and stories.
GoodReads.com Readers Rating: 3.96
They Ask, You Answer: A Revolutionary Approach to Inbound Sales, Content Marketing and Today's Digital Consumer by Marcus Sheridan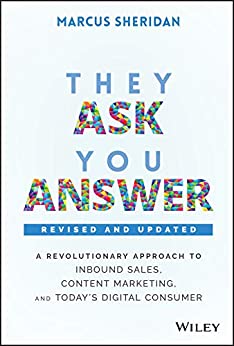 The name of the game here is building trust. They Ask, You Answer is a content marketing bible. Readers get useful information on how to leverage the various digital marketing platforms available to engage with customers and stand out from the crowd
It also contains tools and proven strategies that can work to grow that much-needed sales funnel. This book is perfect if you're venturing into content marketing.
GoodReads.com Readers Rating: 4.33
The 22 Immutable Laws of Marketing: Violate Them At Your Own Risk! by Al Reis & Jack Trout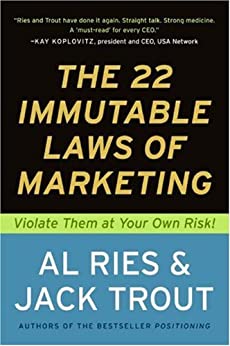 The 22 Immutable Laws of Marketing stresses the importance of brand positioning. This is key since psychologically all humans make mental associations between product categories and specific brands. It's evident. For instance, when you think of fast food, KFC or McDonalds, for example, comes to mind.
Al Reis educates on building this relevant connection will make you match to your competitors. The 22 principles are great tools for creating the connection in this book that a worth taking a look at. Psychology plays the biggest role in all marketing forms. Delving into it will be a good start to learning how to successfully market your brand.
GoodReads.com Readers Rating: 4.04
This Is Marketing: You Can't Be Seen Until You Learn To See by Seth Godin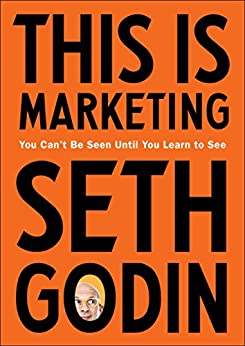 The New York Times bestseller, Seth Godin, does it again! This is Marketing is packed with overlooked with marketing concepts.
A notable topic in this book is how to create momentum that drives sales by focusing on the Smallest Variable Market. An age-old marketing concept that's ignored by most marketers today.
As an expert in the marketing world, Seth uses his observations and examples to guide start-ups, small businesses, and even corporates through the murky waters of marketing. From brand building, the art of positioning, best practices in advertising to the role of tension in consumer decision making, he covers it all.
GoodReads.com Readers Rating: 3.97
Jab, Jab, Jab, Right Hook: How to Tell Your Story in a Noisy, Social World by Gary Vaynerchuck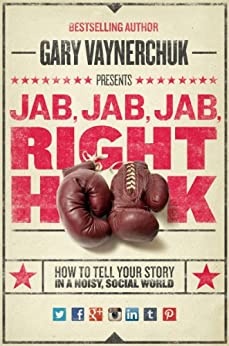 Jab, Jab, Jab, Right Hook is one of the best digital marketing books with an interesting title. In this book, you will learn how the art of ' nudging' or in this case 'jabbing' your customers into buying in.
The boxing analogy used in the title of this book explains how to handle getting that sale. By knowing your customers well enough to design personalised marketing emails, posts, promotions, discounts or even free gift baskets, you break down their buying resistance. This is what the author describes as 'Jabbing.' In turn, you lay the foundation for the 'Right Hook,' which in this case is the ' Big Ask' to buy in or subscribe to your brand. They are more likely to buy from you in this way as opposed to asking them to buy upfront.
GoodReads.com Readers Rating: 3.97
To learn about growth hacking, check out our guide to the best growth marketing books.