Most people gauge their success on whether or not they're able to pursue their hobbies. For the vast majority of people, this means carving out some time and extra spending money to devote to an interest in travel or learning a new language. Rather than pursue their passion through employment, they stick to a stable, reliable job that provides for them and their loved ones and then take advantage of long weekends or holidays to dive into their own unique interests to develop a skill.
Not many will put these skills to use in a financial sense. In other words, a hobby that revolves around travel, or crocheting, or learning a new language won't necessarily become a source of income. Still, this isn't always the case. In fact, many people are inspired by watching others pursue their passion in a professional field. Rather than devote time on the weekends, they become innovators in their area of interest while learning the ropes.
Not everyone will be so lucky—after all, some people aren't sure of their passion early in life. But for those who are, they've done truly incredible things. Here are four black professionals who have created a name for themselves in different industries around the world.
Phil Ivey, Poker
Anyone with a passing interest in poker has likely heard of Phil Ivey, an American pro who set multiple records throughout the 2000s. In fact, many current pundits consider him the best all-around player that's active today. He's got one of the most followed accounts on Instagram, as well as a place in the Poker Hall of Fame.
Ivey got his start playing poker against his co-workers while employed at a call center, which serves as a great reminder that not all success comes early. Today, he's known as the "Tiger Woods of poker" as well as "The Phenom." Though less active recently in the way of global tournaments, Ivey continues to participate in charitable causes.
Imane Ayissi, Fashion Design
As the son of one of Cameroon's most prolific boxers, Imane Ayissi might have been expected to follow in his father's footsteps. Instead, he's become one of haute couture's biggest names. Ayissi creates unforgettable looks for runways around the world. Since moving to France in the 1990s, he's worked with brands like Lanvin, Givenchy, and Dior.
Most importantly, Ayissi is the first black African designer to have his work shown in Paris haute couture circles. As of 2021, only two other African-born designers have achieved the honour. He's also a member of the elite Chambre Syndicale de la Haute Couture, which is the governing body of Parisian high fashion.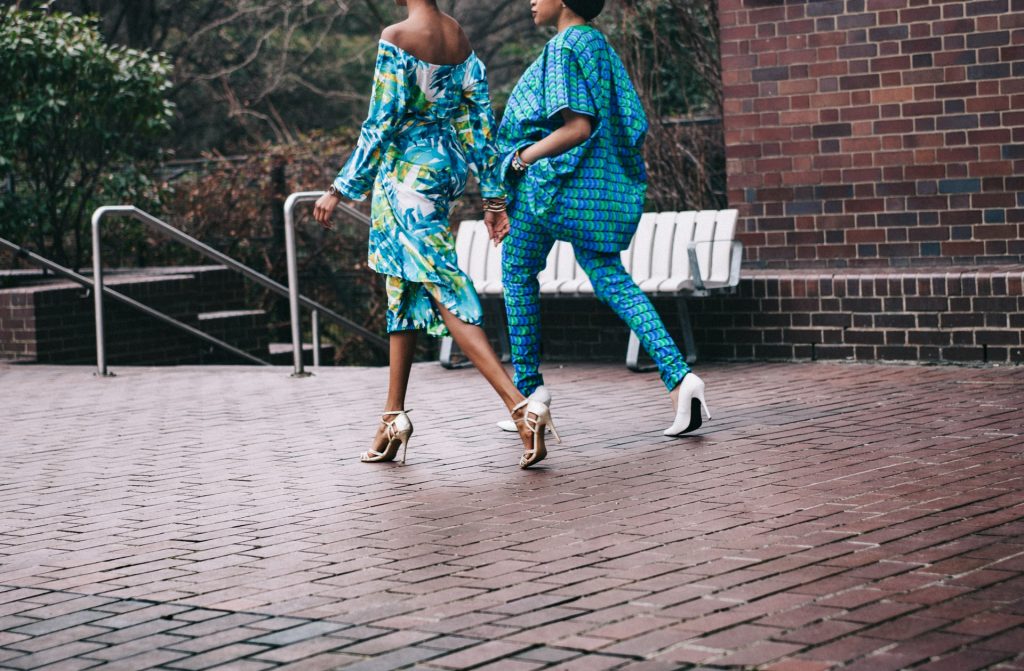 Amanda Ponzio-Mouttaki, Travel Blogger
Homemaker Amanda Ponzio-Mouttaki is passionate about her home in Marrakech, which she covers with a blog titled Maroc Mama. For over a decade, she's introduced the world to the culinary, artistic, and touristic gems hidden inside the city. Her posts have been featured on a variety of global broadcasting networks, including CNN, Fodor'sTravel, LonelyPlanet, and the New York Times Travel Show.
Ponzio-Mouttaki originally focused on food but has since expanded to cover life in Morocco, as well as her own travels around the world. With a positive and insightful flair, she highlights some of the lesser-known practices and traditions of North Africa.
Andrew Augustin, Video Game Design
Like Ivey, Andrew Augustin was born in the US. And, like Ivey, he's a self-taught professional. He got his start developing his illustration skills, focusing on 2D rather than 3D design. One of his first major career moves was with The Sims 3 video game franchise, but he most recently sold one of his creations to Nintendo, which will be released as Super Ubie Island for the Wii U.
Augustin is currently launching his own project, titled Team Notion. So far, the project has garnered attention from Pure Nintendo Magazine, which is documenting the project's development. Because of his success working with Nintendo, Augustin is becoming increasingly popular in Japan.