Are you looking to become a growth hacker? Do you want to learn more about growth hacking? In this guide, we take a look at some of the best growth hacking books for marketers that you can read to learn about growth marketing.
Top Growth Hacking Books
Traction: How Any Startup Can Achieve Explosive Customer Growth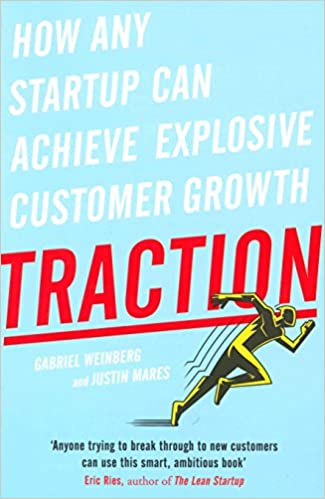 Traction is a popular growth hacking book by Gabriel Weinberg and Justin Mares. Although most startups are able to build products, most fail due to a lack of traction.
Weinberg and Mares both understand how hard building a company can be. As a matter of fact, for every startup that grows and goes public or gets acquired, hundreds of others falter and die. Astute entrepreneurs understand that business success isn't achieved because of the originality of an offering, how much money is raised, or the intelligence of a team. Instead, it's about how consistent you can grow and acquire new users or customers. This is what the authors refer to as traction.
And traction helps make everything else – hiring, fund-raising, partnerships, press, acquisitions – easier. The authors take you through the 19 traction channels that your business can utilize to grow a customer base. The book features interviews with over 40 successful founders such as Alexis Ohanian (Reddit), Dharmesh Shah (HubSpot), Jimmy Wales (Wikipedia), and Paul English (Kayak). Because Weinberg and Mares understand that there is no one-size-fits-all solution, they also provide a three-step framework that will help entrepreneurs figure out which framework will suit their business.
GoodReads.com Reader's Rating: 4.5
The Growth Marketer's Playbook: A Strategic Guide to Growing a Business in Today's Digital World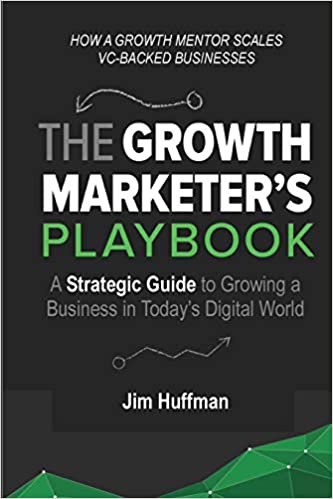 The Growth Marketer's Playbook by Jim Huffman is the perfect book for marketers looking for a playbook on startup growth.
Huffman is a startup founder and VC advisor. In this book, he gives honest tips for digital marketing. He also dishes out the same growth marketing strategies that he uses to help companies attain explosive revenue growth. Huffman shares tips that he uses to guide at FedEx, Hot Wheels, OREO, Sephora, and Techstars, among others.
This book is easy to read and will help readers run similar growth processes that are used by VC-backed businesses; uncover the right growth opportunities for their business; avoid about 90% of the mistakes startups make; get the plan for running a data-driven growth team; and gain insights from 25 real-life case studies. Huffman's book will help you grow your business the right way and navigate the digital world. Whether you are an experienced entrepreneur or a first-time small business owner, this book will provide your business with the right formula for online growth.
GoodReads.com Reader's Rating: 4.5
Hacking Growth: How Today's Fastest-Growing Companies Drive Breakout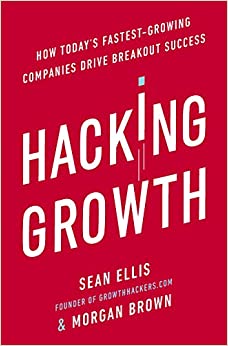 Hacking Growth is a top growth hacking book by Sean Ellis and Morgan Brown. Ellis coined the term 'growth hacking' about a decade back.
Published in 2017, the more than 300-page book is a comprehensive "bible" that any company, regardless of industry, can use to action their own growth hacking strategy. This book shows you how to run and set up growth teams, identify and test growth levers, as well as to assess and act on outcome.
Divided into two parts, readers will learn about what growth hacking is in the first part. In addition, they will also learn about the processes and methods that growth hacking uses. The second part details how to implement the processes and methods found in the first part. This book shows marketers how to acquire, activate, retain, and monetize their customers. Hacking Growth is easy to read and comes with practical pointers for readers.
GoodReads.com Reader's Rating: 4.2
Explosive Growth: A Few Things I Learned While Growing To 100 Million Users – And Losing $78 Million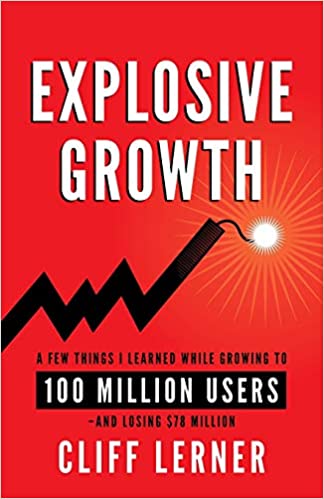 Explosive Growth is one of the "top growth hacking business books" and the "best startup books of all time". Authored by Cliff Lerner, this book has an inspiring and compelling narrative that offers entrepreneurs a rare glimpse of the behind-the-scenes of a fast-growing startup that built the first online dating app and grew to 100 million users.
Lerner combines a hilarious and lively storytelling approach while revealing numerous case-studies, genius growth tactics, and a step-by-step guide to help your startup grow significantly. This book is a must-have for just not entrepreneurs, but business students keen on learning about entrepreneurship and startup life. It offers compelling content, practical lessons, and a raw storytelling format.
GoodReads.com Reader's Rating: 4.2
Growth Hacking: Silicon Valley's Best Kept Secret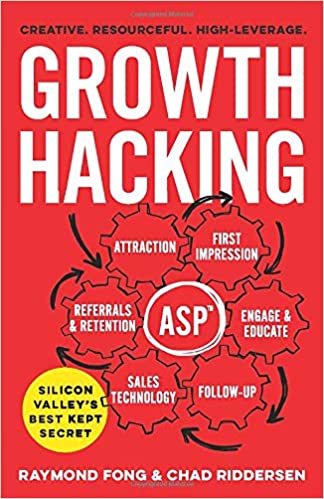 Growth Hacking is another popular growth hacking book. It was written by Raymond Fong and Chad Riddersen. Fong and Riddersen are both growth consultants. In this book, the two authors deconstruct the phenomenon used by the successful startups in Silicon Valley. Both writers discuss the ASP growth hacking framework.
It is an easy to understand growth marketing framework that empowers any business to implement growth hacking. The framework was established via their work in the tech industry and has been used to generate scalable, high-leverage growth for companies in different industries. Some of the companies were featured on Shark Tank, ABC's famous TV show. If you are keen on knowing how the Silicon Valley startups have made it, then this growth hacking book is sure to leave you with important tips.
GoodReads.com Reader's Rating: 3.9
Growth Hacker Marketing: A Primer on the Future of PR, Marketing, and Advertising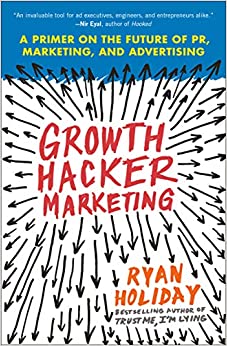 Growth Hacker Marketing is an excellent growth hacking marketing book. A few years back, companies like Airbnb, Dropbox, Instagram, and Snapchat were barely known. Today, they are worth billions of dollars; without having spent any dime on traditional marketing. No billboards, TV commercials, or press releases. Rather, they depended on growth hacking to build their businesses and reach users.
Authored by Ryan Holiday, this new edition comes updated with revolutionary case studies of brands, startups, and small businesses. Holiday is an acclaimed marketing guru who has worked for many successful authors, brands, and musicians. His book has become a marketing classic that is a go-to in both Silicon Valley and worldwide.
GoodReads.com Reader's Rating: 3.8
The Growth Hacker's Guide to the Galaxy: 100 Proven Growth Hacks for the Digital Marketer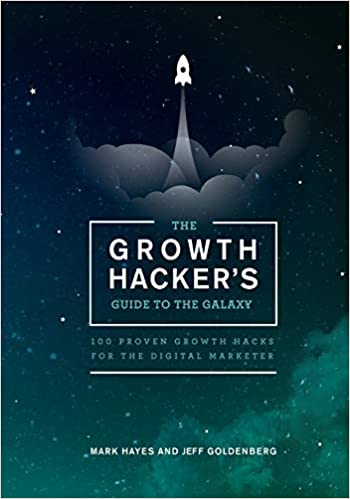 The Growth Hacker's Guide to the Galaxy is the ultimate book for digital marketers, modern marketing students, non-technical marketers, and startup marketers. Written by Jeff Hayes and Jeff Goldenberg, this book is the perfect guide for anyone keen on learning about growth hacking. Published in 2016, this 270-page book features the most effective software, technology, and tools for both startup and digital marketers.
Readers will discover the 100 must-know growth hacks. These hacks will help grow your business to the next level and they focus on three essential areas: product-market fit, transition to growth, and scale.
GoodReads.com Reader's Rating: 3.5
To receive updates on all things business and tech in Africa, subscribe to our free weekly news roundup.