Carrying your Bible wherever you're going can be cumbersome at times. Instead, you could download one of many amazing Christian apps that are available today.
Read on to discover a list of the best Christian mobile apps.
Top 7 Christian Apps You Will Love
PrayerMate
Sometimes we want to pray but get distracted, discouraged, or overwhelmed. PrayerMate allows you to have a prayer list on a series of categories such as family, church, evangelism, and more.
This app also allows you to track prayers that have been answered, add event reminders, and you can even create a sharing group with your friends. The app comes with an intuitive user interface and many feel that it has revolutionized how they pray. In as much as the app can't pray for you, it will help you stay focused and digitize your prayer system.
Bible Gateway
Bible Gateway is among the best Christian apps that help you to interact with God's word and it's available for both Android and iOs devices. It allows you to read and listen to the Bible as well as enjoy your favourite passages as many times as you want.
The application comes complete with all the major translations of the Bible which are good for cross-referencing. You can also track how you study the Bible by logging in with your Facebook account.
PureFlix
If you're a Christian looking for a family-friendly alternative to Netflix then PureFlix is the app for you. This app will help you avoid inappropriate content and it comes with a huge selection of family and Christian movies.
You can watch content ranging from documentaries, sports, travel & outdoors, fitness & health to animations. You only need to sign up to get their 7-day free trial and thereafter pay a monthly fee of $12.99. The app also comes with educational content that will allow you to spend your free time well.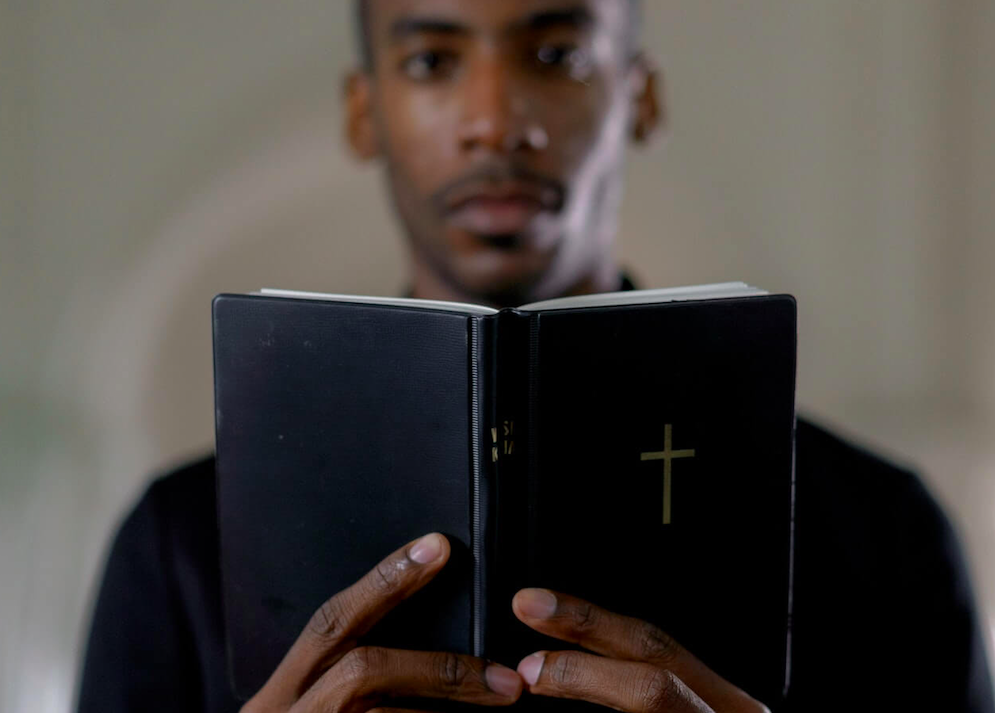 The Bible App for Kids
The Bible App for Kids is created by the YouVersion Bible and is currently their newest member. This application engages children with age-appropriate Bible stories that come with various incentives and activities for your kids.
Your kids will have fun collecting items as they go through the stories as well as get stars when they successfully answer questions. It's a good app to let your child use and it comes translated into more than 60 languages. It is easy for a kid to navigate through, it has colourful illustrations, and animations that are touch activated.
Faith Play
If you like to listen to sermons and podcasts, Faith Play is the app for you. It features uplifting messages that are inspirational and you can schedule or pause to listen to them later. Faith Play will help you find encouragement, increase your knowledge of the Bible, and listen to other faith-based programs.
The app also notifies you whenever there are new episodes and you can also download some of the episodes. It's free to download and you can access it on android and iOS devices and it is easy to use.
Prayer Notebook
Prayer Notebook is an excellent tool for organizing time for praying. The app helps you to set reminders for specific prayers on a daily, weekly, or monthly basis. When you are having intentional prayer, it helps you focus with its full-screen mode and it can also sync across different devices.
You can also mark prayers that have been answered and you can also share them with your contacts on SMS or through email. The application also comes with an option for Tweeting what you're currently praying for making it a great app to have.
Our Daily Bread
Our Daily Bread is a widely downloaded app and it encourages millions of people to spend more time with God. It features daily readings that are translated into several different languages. You can listen to the word through its audio player feature as well as set daily reminders for reading God's word. You can also bookmark your favourite readings and share them with people through social media and email.
If you would like to learn more about other religions, you can also check out the top Muslim apps and Jewish apps.