Comic books and graphic novels provide moral lessons and create a world of escape. In this guide, you will discover seven must-read African comics and graphic novels.
African Comics and Graphic Novels We Love
There are plenty of comics and graphic novels that African authors have written for African audiences. Below are your favourites!
Kwezi by Loyiso Mkize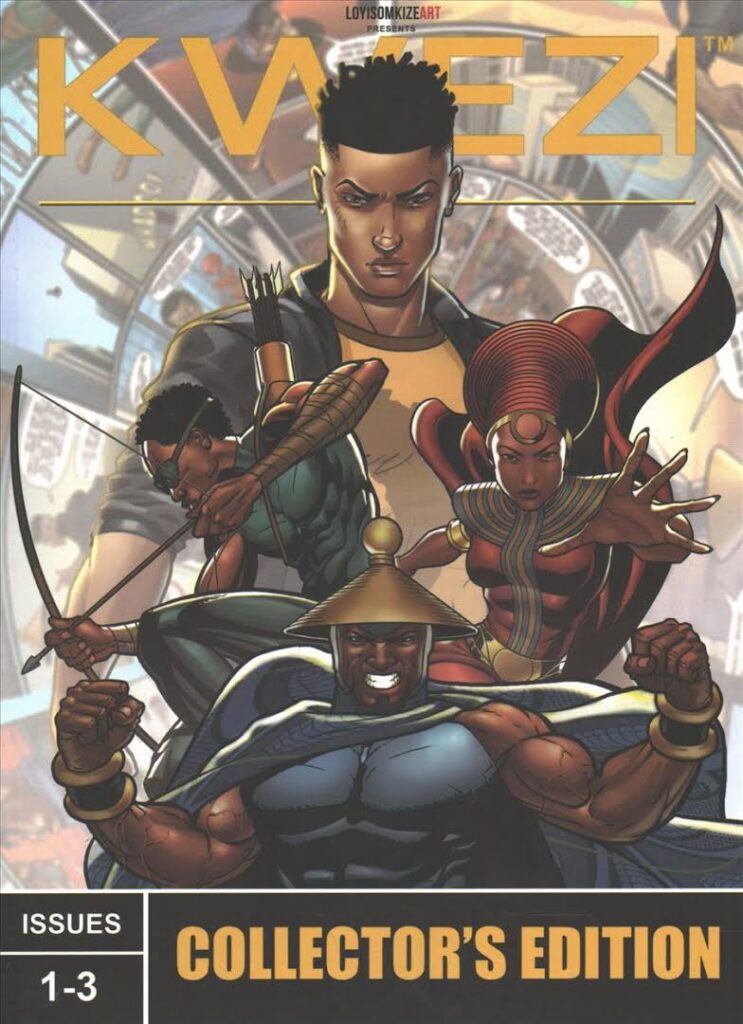 Kwezi is a comic book that Loyiso Mkize published in 2016. Mkize has based the story in a modern environment where Kwezi, a narcissistic superhero, uses his powers to propel his social status. He then undertakes a journey of finding out who he is after three other people with superpowers track him down. But is he willing to leave his purposeless life behind? Read the book to find out.
Kwezi also features beautiful art, great dialogue, and readers can easily relate to the characters. The African comic book collectors' edition is available on Kindle for $6.99.
Aya of Yop City by Marguerite Abouet and Clement Oubrerie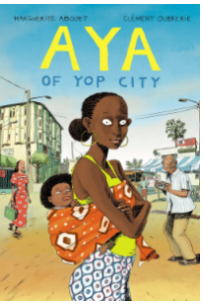 Aya of Yop City is not a graphic novel about superheroes. Rather, it narrates the daily lives of 19-year old Aya, her friends Adjoua and Bintou, and their obtrusive relatives and neighbours. The book is loosely based upon the life of the author, Marguerite Abouet.
The setting of Aya of Yop City is Ivory Coast, Cote d'Ivoire, in 1978. Abouet originally published the book in 2005. Also, the book is a series of six comics, all written in French and later translated to English. Moreover, there is an animated French film adaptation of this book released in 2013.
Aya of Yop City has won several awards, including the Children's Africana Book Award, the Glyph Award, and the Best First Album award at the Angoulême International Comics Festival.
You can find the paperback version of this book on Amazon for $13.79.
Razor-Man by Bill Masuku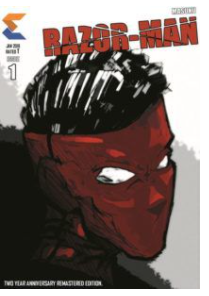 Razor-Man is an African comic book series written and designed by Bill Masuku. Ijeoma Ossi created the colours.
The story takes place in the city of Harare, Zimbabwe where corruption thrives. Lovermore Garwe loses his father and takes to the streets as Razor-Man to investigate the death. On his mission, Razor-Man uncovers the dark secrets of the city.
Razor-Man one and two are available on Kugali Media for about $7 each.
Lake of Tears by Setor Fiadzigbey and Kwabena Ofei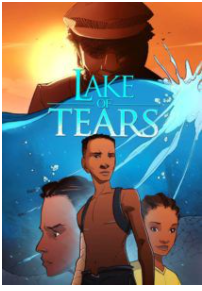 Lake of Tears is one of the must-read African graphic novels, highlighting the menace of child labour and child trafficking. It is set against the backdrop of an inland fishing industry in Ghana where Kyei, Aya, and Anima cross paths thanks to fate. They then work together to rescue other victims of this hazardous industry.
Lake of Tears features amazing art, and the story is captivating. The book won the Nommo prize for the top graphic novel in 2018.
Setor Fiadzigbey and Kwabena Ofei published the book in 2017. Also, the creators worked in partnership with Challenging Heights, an organisation whose goal is to end child trafficking and alleviate child slavery.
Malika: Warrior Queen by Roye Okupe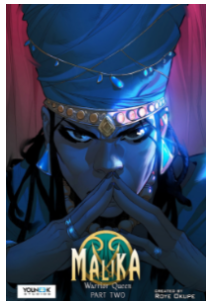 Malika is a graphic novel set in West Africa in the fifteenth century. It follows Malika, the queen and military commander of the kingdom of Azzaz. After inheriting the crown from her father through unusual circumstances, the kingdom splits resulting in a civil war. Will the Warrior Queen manage to unite the kingdom again? Read the book to find out.
Roye Okupe is the author of this animated series, originally published in 2015. The editor is Ayodele Elegba, and the illustrators are Chima Kalu and Raphael Kazeem. You can buy the paperback version of part one of this book on Amazon for $5.95.
EL3OSBA by John Maher and Maged Raafat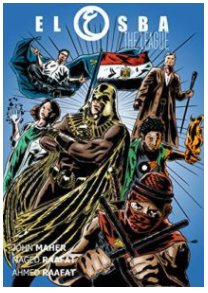 El3osba is an Egyptian comic book that tells the story of six superheroes that are fighting corruption and crime in modern-day Egypt. The superheroes include Horus, a reincarnated Egyptian god, Mariam a microbiologist who can heal people, a shapeshifting bus driver called Microbusgy, reformed terrorist El Wahan, Kaf, a secret intelligence officer who can cast spells, and Alpha, a being from a higher realm that brought them all together.
El3osba means The League in Arabic. The first of four issues is available in English on Amazon for $1.99 when you use Kindle.
The creators behind the comic book launched it in 2015. They include the authors John Maher and Maged Raafat and illustrator Ahmed Raafat.
Karmzah: The Unleashing by Farida Bedwei
Karmzah is an interesting story of a superhero with a disability. The author, Farida Bedwei, said in an interview that she wrote this comic book because she hardly ever saw superheroes with disabilities in comics.
"I realised there was no representation for superheroes with cerebral palsy. But there are a lot of children and adults who do not see their disability represented in the world of cartoons and comics. […] Growing up, I used to love the comics, but I never felt represented. So I decided to do something about it," she said. Bedwei has cerebral palsy.
In the book, Morowa Adjei is an archaeologist with cerebral palsy. She discovers an ancient jar during an excavation in Mali. Unfortunately, she breaks it and frees a medicine man who was trapped inside for 5,000 years. The medicine man then grants her superpowers through her clutches and sends her on a rescue mission.
Bedwei published the book in 2019, and the illustrator is Leti Arts. You can buy this African comic book for $3.99 on Kindle. Also, the film adaptation of this comic book was released in 2018.
The above list of African comics and graphic novels is fun, imaginative, and a recommendable addition for all comic book lovers.
If you love reading, check out our list of the top five most famous African novels.
To receive updates on all things business and tech in Africa, subscribe to our free weekly news roundup.