As the pay gap conversation between men and women rages on across all industries, most black actresses are still not being paid their worth. And if they are, they are not cast in enough lead roles. However, black actresses have come along way and while there is still a lot to be done, there is no denying the little strides being made.
Below, you will find a list of the seven highest paid black actresses in Hollywood.
Highest Paid Black Actresses
Oprah Winfrey
Oprah Gail Winfrey has had a successful run in the Hollywood entertainment industry. Winfrey is the richest black woman worldwide and has an estimated net worth of almost $3 billion. However, it's important to note that Winfrey's massive fortune hasn't been achieved from acting alone. Still, she deserves to make it on this list.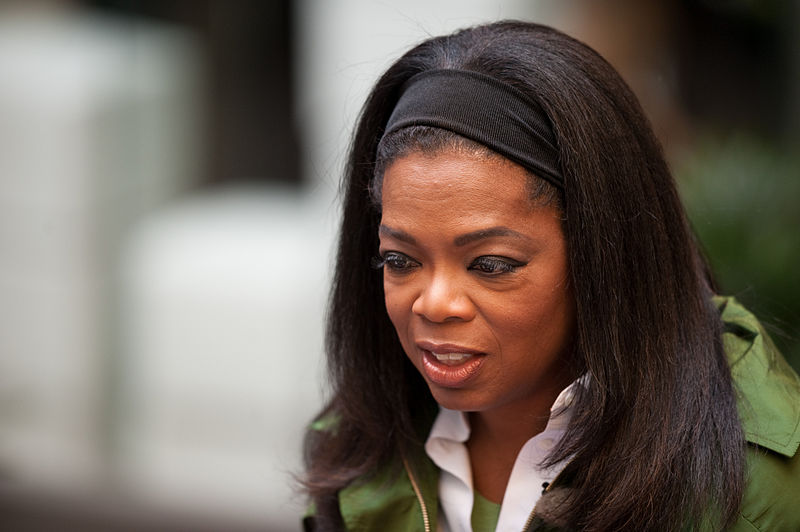 A lot of Oprah's fortune has come from her network, former talk show, as well as the roles she has played in various roles – both acting and as an executive producer. The 66-year old has acted in roles such as "The Color Purple," "The Butler," "Selma," "Greenleaf," "The Immortal Life of Henrietta Lacks," among others. She also had voice acting roles in some of Disney's films.
Her network – Oprah Winfrey Network – has also produced some well-known shows such as "Greenleaf," "The Haves and Have Nots," "Queen Sugar," "If Loving You is Wrong," among others. Oprah's current net worth stands at $2.6 billion.
Halle Berry
Born Maria Halle Berry, Berry is one of the black actresses who has had a highly appraised career in the Hollywood entertainment industry. Her name was legally changed to Halle Maria Berry at the age of five. She is not only the first black woman to win an Academy Award for 'Best Actress' but remains as the only one. Additionally, her contribution in the entertainment industry has helped open doors for other black actresses. Her endeavors continue to lay the standard for Black Hollywood.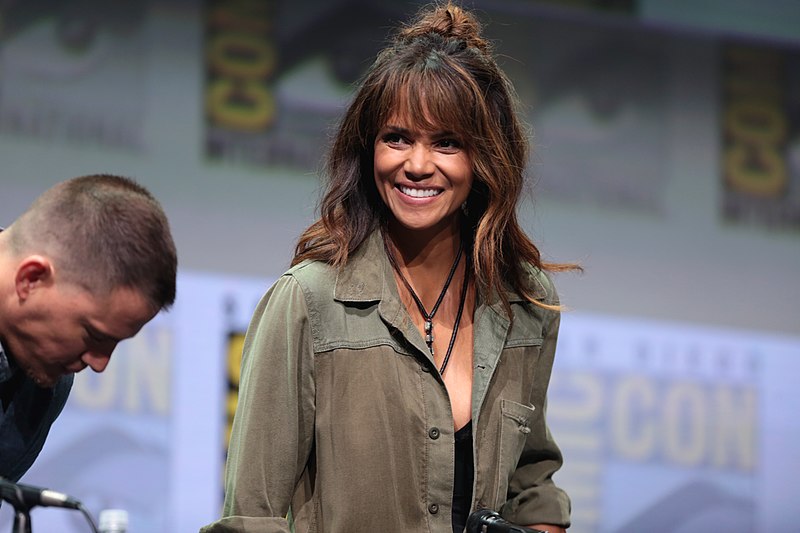 In her 'Supporting Actress' for the various roles Berry has acted in, her films have grossed over $3 billion at the box office. She has starred in films such as "X-Men," "Boomerang," "Monster's Ball," and "Catwoman." Berry started her acting career in 1989 even though she struggled to get roles. Her career tool off in 1991 and she has gone ahead to win prestigious awards.
Besides her acting career, Berry is also a former beauty queen and fashion model. With more than 20 years' experience in the acting industry, Berry's net worth currently stands at $90 million.
Queen Latifah
Dana Elaine Owens popularly known as Queen Latifah, is an African-American singer, songwriter, actress, rapper, model, and television host. Latifah also wears other hats as she has also executive produced some top Hollywood films. While all her net worth is not purely from acting, she has had a very edifying acting career.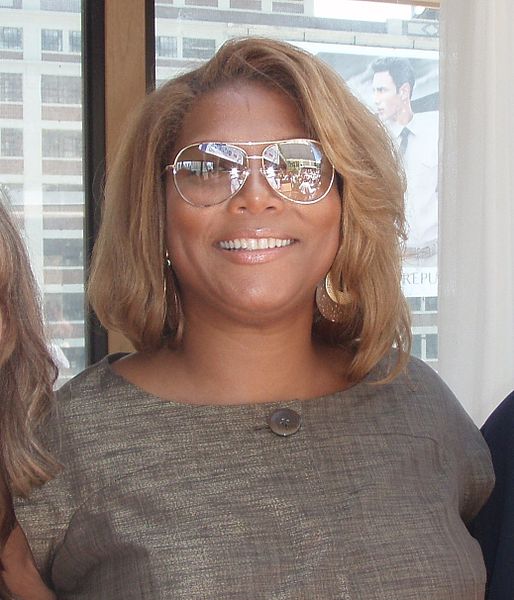 Her acting career has seen her get an Oscar nomination and win both a Grammy and an Emmy award, among others. Moreover, in 2006, she got a star on the Hollywood Walk of Fame for her stunning career. Latifah has acted in films such as "Living Single," "Set It Off," "Hairspray," "Just Wright," and "Girls Trip."
Latifah also had her own talk show that she was the executive producer for, known as "The Queen Latifah Show." With all the capes she wears, it's no surprise that Latifah's net worth stands at $70 million.
Kerry Washington
Kerry Marisa Washington is an African-American actress, producer, and director. Washington gained extensive public recognition for her role as Olivia Pope in the TV series "Scandal" that ran between 2012 – 2018.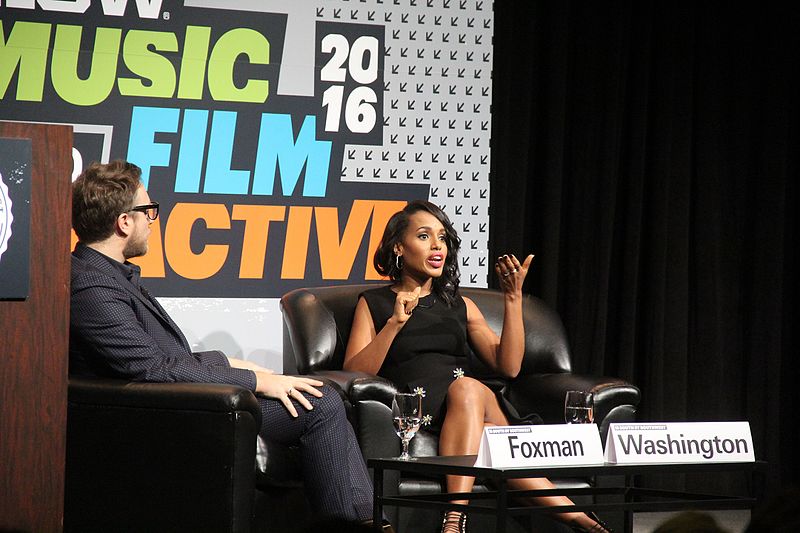 Washington has had a successful career on Broadway and in Hollywood. Her Hollywood career has seen her get various awards as well as snag a ton of other leading roles. She has acted in "Django Unchained" alongside Jamie Foxx, "Fantastic Four," "Ray," "The Dead Girl," "Mother and Child," and "American Son."
Forbes named Washington the "eight highest-paid television actresses" in 2018. She currently co-produces and stars in the Hulu miniseries "Little Fires Everywhere". As of 2020, Washington's net worth is $50 million.
Gabrielle Union-Wade
Gabrielle Monique Union-Wade is not only a top-ranking Hollywood actress, but she is also an activist, voice artist, and author. From her days in "Bring it On," Union has starred in other major films and continues to be sought after.
She started acting in the mid-90s and has since starred in films such as "Two Can Play That Game," "Deliver Us From Eva," "Bad Boys II," "Daddy's Little Girls," "Think Like a Man," "Think Like a Man Too," "Girls Trip," and the TV series "Being Mary Jane," among others.
Union also has her own fashion collection that's a collaboration between her and the New York & Company. Her current net worth stands at $40 million.
Viola Davis
Viola Davis is an actress and producer who is well-known for her role in the TV series "How to Get Away With Murder" where she acted as the main character under the name Annalise Keating. Davis' acting career has seen her win an Academy Award, Emmy Award as well as two Tony Awards. Moreover, she has achieved the "Triple Crown of Acting" and is the first African-American actress to accomplish that.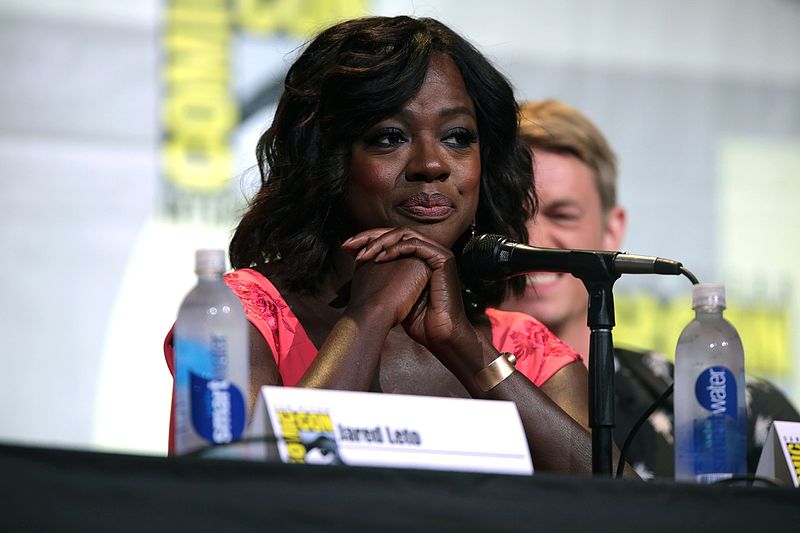 Davis was also the only Black actress who made it to Forbes' 2020 list of the highest paid actresses. This was after her high payouts from her role in "How to Get Away With Murder," which saw her earn $15.5 million.
Davis has also starred in "Doubt," "Fences," "The Help," "It's Kind of a Funny Story," among others. Her current net worth as of 2020 stands at $25 million.
Regina King
Regina Rene King is an American actress and director. King has received various awards including an Academy Award, Golden Globe Award, as well as four acting Primetime Emmy Awards.
In her acting career, King has acted in a range of roles such as "Friday", "Jerry Maguire", "If Beale Street Could Talk" which saw her bag both an Academy and Golden Globe Award for "Best Supporting Actress". She also featured in several TV series including "227," "Southland," "Seven Seconds," and "Watchmen."
She has also directed several episodes of hit TV series such as "Scandal" and "This Is Us." King's current net worth stands at $12 million.
To receive updates on all things business and tech in Africa, subscribe to our free weekly news roundup.