According to the Forbes Billionaire List, there are a total of 15 black billionaires. In this article, you will learn about the top five.
Aliko Dangote
Networth: $11.5B
Country: Nigeria
Industries: Cement, Sugar, Agricultural products refining and Oil.
Age: 63 years old
Aliko Dangote is the richest Black billionaire in the world, holding the position since 2013. The majority of his wealth comes from his 85% ownership of publicly-traded Dangote Cement, the largest cement producer in Africa.
Also, Dangote also has investments in salt, sugar, and oil manufacturing companies. The billionaire is currently building one of the largest oil refineries in the world. The Dangote Refinery is under construction in Lekki, Nigeria. On completion, it will the capacity to process about 650,000 barrels per day of crude oil. He has invested over 7 billion US dollars in the refinery and it's due to begin full operation in 2022.
With the wealth that could come from the oil refinery, Dangote could extend his stay at the top of this rich list.

Mike Adenuga
Networth: $6.1B
Country: Nigeria
Industries: Telecom and Oil
Age: 67 years old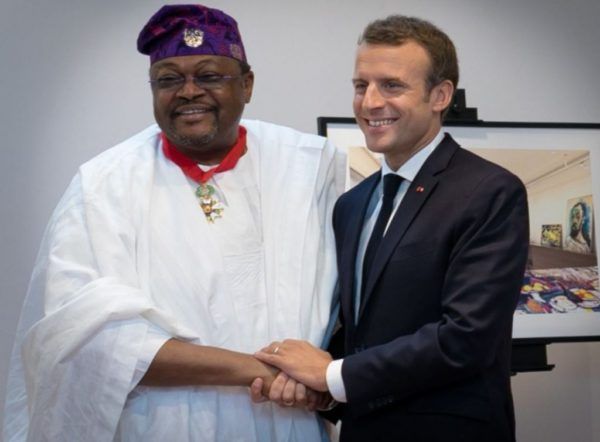 Mike Adenuga was said to have made his first million at 26 selling clothes and distributing soft drinks. He eventually went on to build his fortune in the Oil and Telecom industry.
He often credits his business sense to his mother, a businesswoman in her days. As a student, he worked as a taxi driver in New York to cover his university tuition. He also did other kinds of business to raise money. With the numerous side businesses, he was able to make his first million in 1979 and went on to start several businesses over the following years.
This Nigerian billionaire businessman owns Globacom, one of Nigeria's largest telecom operator with a presence in Ghana and Benin. He also owns stakes in oil exploration firm, Conoil Producing, which operates six oil blocks in the Niger Delta.
Robert F. Smith
Networth: $5.2B
Country: United States
Industry: Private equity
Age: 58 years old
Robert Smith made his money via the private equity firm, Vista Equity Partners, which he started in 2000. The firm focuses on investing in software companies. He lands on the third sport of the black billionaires. The private equity firm has over $50 billion in assets and is regarded as one of the best-performing private equity firms, making annualized returns of 22% since it started.
He was born in an African American, middle-class neighbourhood in Denver, Colorado and went on to earn a degree in chemical engineering from Cornell University. Also, went to business school and graduated with honours from Columbia Business School. He worked at Goldman Sachs as an investment banker in Mergers & Acquisitions before eventually starting his private equity firm.
He had worked at Kraft Foods and Goodyear Tires before going on to get his MBA at Columbia University. He's put a lot of his fortune in philanthropic causes, notable signing The Giving Pledge.
Abdulsamad Rabiu
Networth: $4.8B
Country: Nigeria
Industries: Cement, Sugar
Age: 60 years old

Abdulsamad Rabiu is the founder of BUA Group, a conglomerate in Nigeria with major interests in manufacturing, cement production, sugar refining, agriculture, steel, port concessions, manufacturing, oil & gas, real estate, and shipping.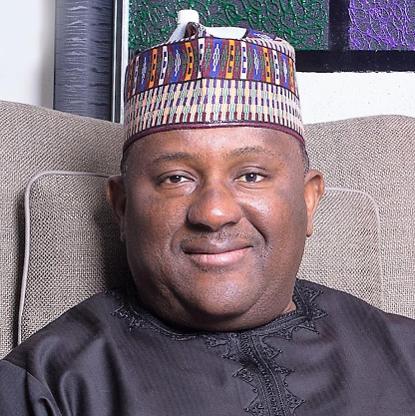 He followed the stride of his late father, Alhaji Khalifah Rabiu, a top Northern industrialist in the 1970s and 1980s. Abdulsamad Rabiu's business started out as BUA International Limited in 1988 to trade commodities and has since expanded into infrastructure, manufacturing, and agriculture. Due to his wide knowledge of finance, business, and corporate governance, he was appointed the Chairman of the Nigerian Bank of Industry(BOI).

Before now, Rabiu had two powerhouse cement companies, Obu Cement and Cement Co. of Northern Nigeria. However, he decided to merge the two companies in 2020 which became BUA Cement Plc. What's more, the firm is listed on the Nigerian stock exchange and Rabiu owns 98.5% of it.
David Steward
Networth: $3.7B
Country: United States
Industry: IT provider
Age: 70 years old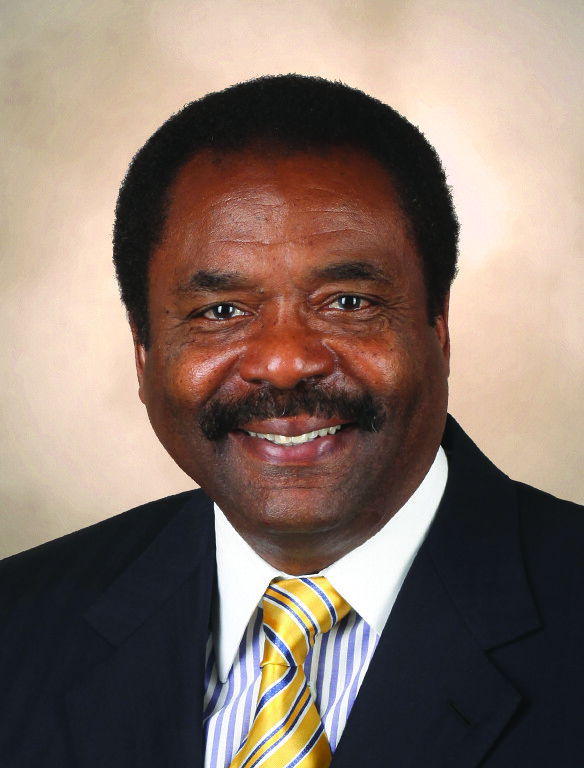 David Steward is an American businessman and the founder of World Wide Technology, which is one of the largest African-American-owned businesses in America. He rounds off our list of the top five black billionaires.
World Wide Technology operates as a holding company. Through its subsidiaries provides security transformation, cloud integration, and data management solutions. The firm serves customers worldwide. David is the majority owner of the company, which has customers include Citi, Verizon and the US federal government.
David Stewart was raised in Missouri. Later, he worked at FedEx and in marketing and sales at a railroad company. At FedEx, he became the top salesperson company-wide.
His company, World Wide Technology, is now a huge enterprise. Impressively, the company has crossed more than $13 billion in annual sales.
All figures are based on numbers in Forbes billionaire list from March 2021.
To receive updates on all things business and tech in Africa, subscribe to our free weekly news roundup.