KenyaTalk might have once been a decent forum but it has been rapidly degrading as members freely spread tribalism, political propaganda, social stigma, and sexism with little to no moderation.
In this guide, you will find out what is wrong with KenyaTalk and why its moderators need to step up for the forum to survive.
What is KenyaTalk?
KenyaTalk is an online forum where Kenyans can discuss a wide range of topics like politics, relationships, sports, business, and entertainment. The forum is available on the web and mobile thereby enabling members to share and discuss content with ease.
If you have not heard of this forum or used it, then it is probably for the best. Here is why!
As you browse through the many threads, you will come across offensive content that will make you cringe. For instance, a common trend that will stand out within ten minutes of browsing the threads is misogyny.
Furthermore, it is easy to spot offensive language because it is in the headings of the threads, the content itself, and the replies.
A member of the forum wrote on a Reddit thread: "I dabble between KenyaTalk and Reddit. For me, KenyaTalk lacks quality moderators and the content is often crass and often too insensitive."
Where Are the Moderators?
A lot of offensive content is going unnoticed on KenyaTalk and one can only conclude that the moderators are either inattentive or lack the time to sift through all the content. This could result in members moving to other forums where distasteful language is intolerable.
Interestingly, KenyaTalk has published terms and rules of use on its website. For instance, one statement warns users as follows: "You agree to not use the Service to submit or link to any [defamatory content], promotes hate speech, abusive, hateful, threatening, tribal, spam or spam-like, likely to offend, contains adult or objectionable content, contains personal information of others, risks copyright infringement, encourages unlawful activity or otherwise violates any laws. While participating, it is important to keep in mind this value above all others: show enough respect to others so that we all may continue to enjoy this platform."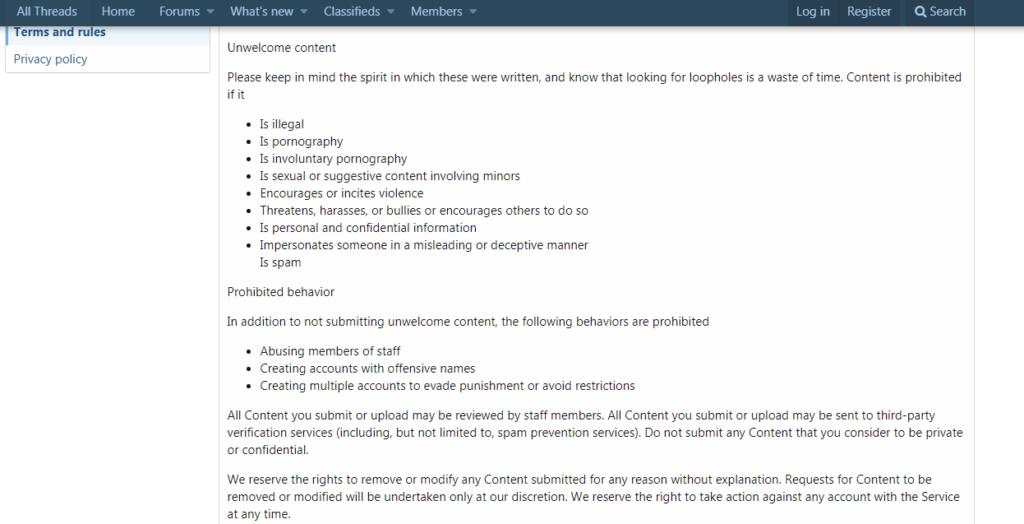 Sadly, members are violating several of these rules like:
Impersonating someone in a misleading manner
Sharing photos of others probably without consent
Using abusive language when starting discussion threads or when replying to comments that other members have posted
Using adult images as profile pictures
Abusing members of staff
While it is a good thing that the forum has created a set of clear rules, it is ironic that the moderators are ignoring members that violate them. But why would they do this?
Forums like KenyaTalk depend on ads for their income. Therefore, to drive as much traffic as possible to their websites, they may refrain from applying strict actions to users that violate their rules.
Is It All Bad?
KenyaTalk is not all bad.
You can find decent discussions on matters like Coronavirus and corruption but, frankly, such threads are uncommon. If you are looking for decent content, you will have to dig deep through the pages or simply go elsewhere.

Unless KenyaTalk manages to improve its moderation process, the forum is destined to spiral further and users will likely end up going to Reddit or other social media networks instead.
To receive updates on all things business and tech in Africa, subscribe to our free weekly news roundup.