More and more women are making waves in the eSports arena. 2021 saw numerous female lead teams get signed up to the money-spinning gaming industry. While we expect to see more of such teams come up in the future, here is a list of top female eSports teams today.
Best Female eSports Teams
We were yet to see international Valorant and Esports events for ladies before October 2021. After getting criticised for hosting mixed-gender teams, VCT Game Changers announced that EMEA series 2 was to be an all-women tournament.
Below, you will find a list of some of the top female-only eSports teams competing today.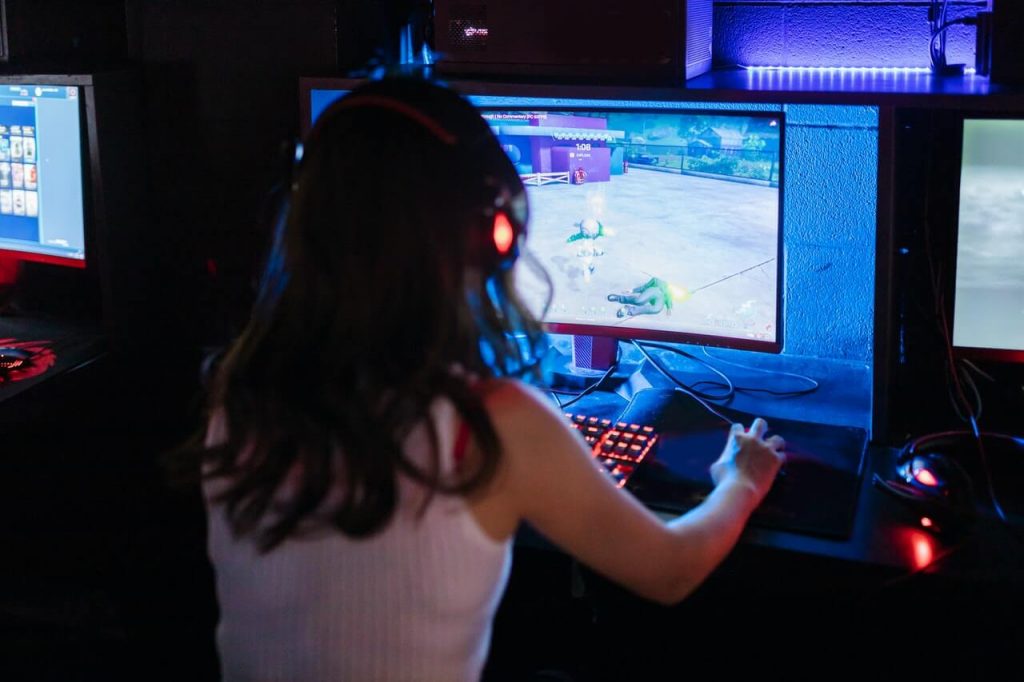 Godsent
Godsent is an all-female roster consisting of former Counter-Strike: Global Offensive and Apex Legends players. The Godsent team is comprised of five ladies from different parts of the world who include;
Boina "alikea" Alicia – French
Hasana "Tinylady" Kmiecik – Brazilian
Julia "Juju" Steffen – German
Nicole "nCL" Hanser – German
Lilly "Katti" Lucas – Swedish
G2Gozen
G2Gozen is an all-female eSports squad unveiled by G2 Esports in a bid to stay ahead of the competition. The team is led by Julia "Juliano" Kiran who switched her career to pursue Valorant. Other members of the team include:
Petra "Petra" Stoker
Zainab "zAAz" Turkie
Michaela "Mimi" Lintrup
Anja aNNja" Vasalic.
G2 formed the team to help strengthen its teams when competing in mixed leagues. The company claims it will continue to hire the best gamers irrespective of gender.
Version X
Version X is a professional female Esports team owned by the Wilf family which owns four other gaming teams and the Vikings. The team has five ladies from different parts of the country who had to relocate to Minnesota to train together. Among the team members include;
Katherine "karra" Lee who is 16 years old from Chicago
Kiara "Milkyway" Blue Kukilakilaokalani makua from Hawaii
Natalia "Natty" Jackson from Maryland
Rachael lyn "Rush" Hang from Detroit
Naomi Suavola who is 23 years
The five ladies currently train for 6-7 hours every day at the Vikings Innovation Centre and are paving the way for other female competitors to join the sport.
Dignitas Fe
Dignitas Fe is another American Esports company that has one of the best female teams in this online sport. The NBA Basketball team Philadelphia 76ers own the team as part of its quest for championing gaming opportunities for females. The team has four team members, namely:
Emmalee "EMUHLEEL" Garrido
Amanda "rain" Smith
Melisa "Theia" Mundorf
Stefanie "Stefani" Jones
Juliana "Shwliana" Maransaldi
Tenstar Nova
Tenstar Nova is a leading British eSports team and the winner of the first VCT Game Changers EMEA. This happened two months after announcing a revamped roster in 2021. The Tenstar Nova team includes:
Asma "Lirlia" Boughida
Lucy "Sliicyy" Tran
Clara "Cla" Rossi
Nouhara "Ninou" Marcos Oraha
Rachel "RacheLL" Kujawa
In 2022, we can expect more female-only teams to start competing at a high level. Moreover, we can expect the launch of more female gaming leagues. To learn more about eSports, check out our beginner's guide to eSports.