Sometimes, it is inevitable to incur loans, and depending on your situation, you could find yourself unable to pay back on time. When this happens, you may be listed with the CRB and will need a CRB clearance certificate to be delisted.
Here are simple steps to follow to get a CRB clearance certificate.
What is CRB?
The Credit Reference Bureau (CRB) is licensed by the Central Bank of Kenya to collect and disseminate credit information on behalf of lenders upon their request. Financial institutions can obtain your credit score before providing you with a loan.
Your credit information obtained from your CRB status may include, your full name, your ID number, email, and phone address, your employment details, and bank account performance information. CRB is able to collect all this information from banks and other financial institutions you may have accessed.
How to Apply for a CRB Clearance Certificate
To get a CRB clearance certificate, there are various options that you can explore. You must first make an application with the CRB companies that have been licensed to process your request. As of August 2019, the Central Bank of Kenya has licensed only three institutions that can help: Metropol Credit Corporation, TransUnion Africa, and Credit Info Kenya.
The following step by step guide on how to contact and get a CRB clearance certificate from either of the firms.
Getting Your Certificate via Metropol Corporation
To get a CRB clearance certificate from Metropol, follow the following steps:
On your mobile phone dial *433# on a Safaricom line.
You will be prompted to enter your ID number.
If you have an agent number from Metropol you need to key it at this step else just press zero.
Confirm that the details given are correct and complete the registration process
You will at this point need to pay a fee of Kshs.100 through Metropol pay bill number 220388 and indicate your National ID card as your account number.
A confirmation message will be sent on your phone with a crystobol PIN.
After this step, visit the Metropol website, enter the PIN sent to you and select the Clearance certificate option.
Once this is done, pay the mandatory kshs.2200 for the CRB clearance certificate download through pay bill number 220388.
You are now all set to download your certificate after 1-3 days.
Getting Your Certificate via TransUnion Africa
The TransUnion Africa route is rather straightforward. All you need is to follow these simple steps:
Text your name to the number 21272 or use the number 21 CRB. Note that this SMS costs ksh.19 to send.
You can opt to download the Nipashe app and do the registration there to avoid the costs.
Register your application with TransUnion by paying Ksh.50 to the pay bill number 212121 and make sure you put your National Id number as the account number.
Once this is done, your registration is successful.
Pay the mandatory Ksh.2200 through the same pay bill number.
The last step is to email your email cert@transunion.co.ke the transaction details and they will send back your CRB clearance certificate download on your email.
Getting Your Certificate Via Credit Info Kenya

Follow these steps to get your CRB clearance certificate through Credit Info Kenya.
You have to visit their website.
You then will need to key in your full names, email and phone address and other crucial information and follow the simple steps on the website.
The mandatory Kshs. 2200 is still payable to a method favourable to you as outlined in the website.
After satisfying all the requirements on the website, you will be able to download or get your CRB clearance certificate mailed to you.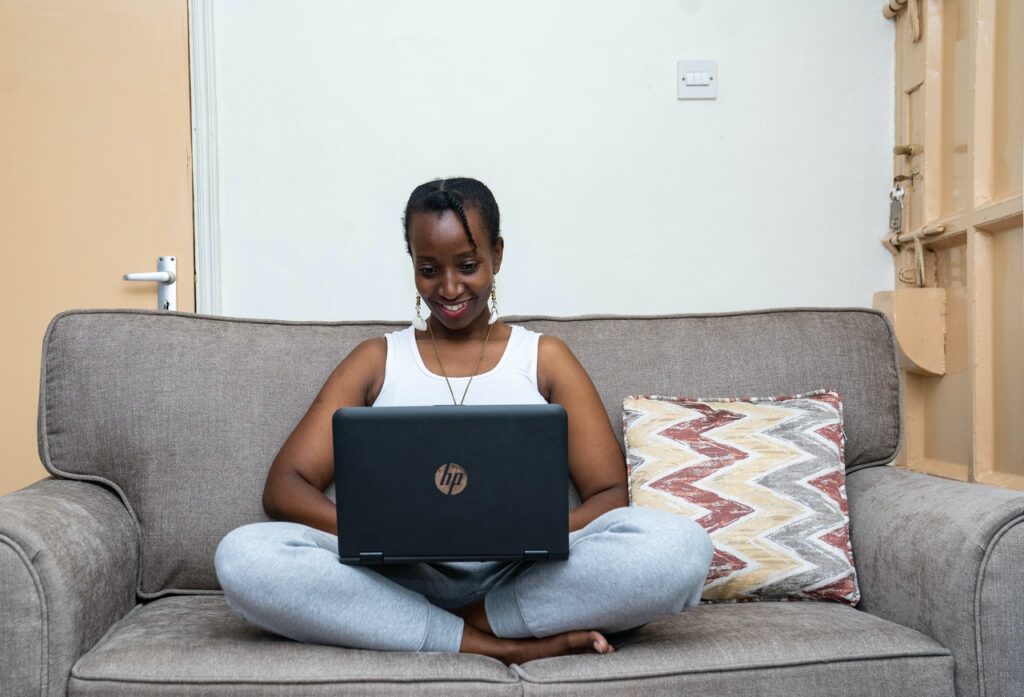 How Long Does it Take to Get a CRB Clearance Certificate?
Depending on the credit bureau you choose to use, it takes only 1-4 days. Here are some simple tips to make sure that the process is even smoother for you:
Be sure to input your correct National ID number
Use the right pay bill number for registration and payment of the mandatory fees
Follow instructions on the websites to avoid errors that cause delay
Make sure that you have a stable Internet connection when accessing the websites.
Put a valid Email address to access your CRB clearance certificate easily.
If you need help securing a loan, check out our list of the best loan apps in Kenya.