Mobile loan apps have simplified access to credit for Kenyans by allowing the un(der)banked to take out instant loans via their mobile phones. The popularity of mobile money platforms such as M-PESA, as well as the high penetration of mobile devices, has made Kenya a fertile ground for mobile lending apps. In this guide, you will find a list of the best loan apps in Kenya.
Top Loans Apps in Kenya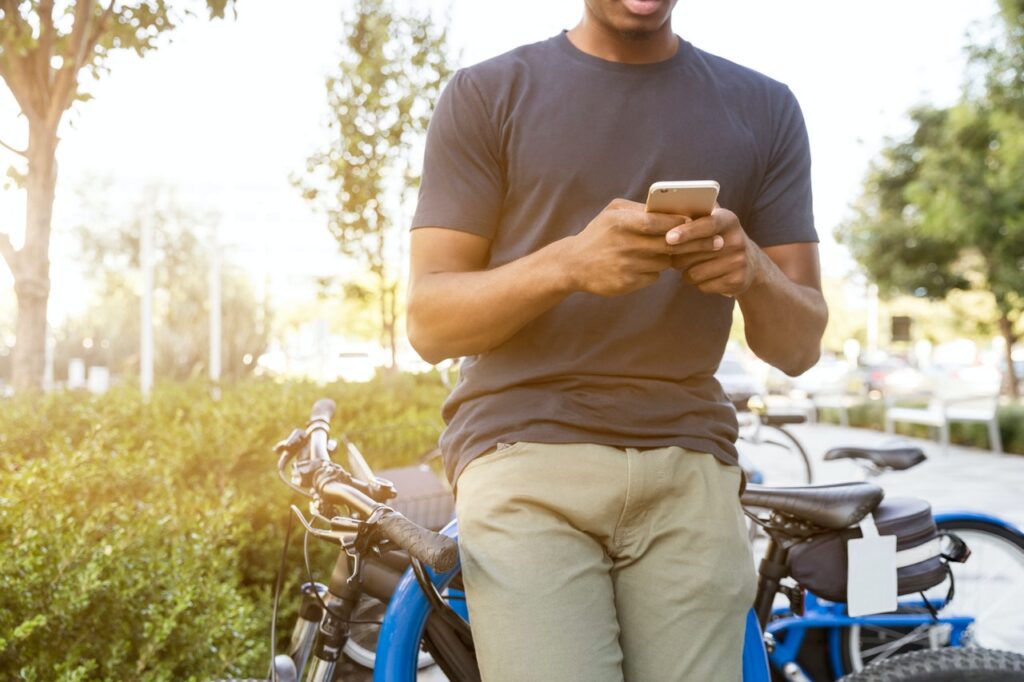 Tala
Tala is a mobile lending app that allows you to access loans, provides instant credit scoring, and a host of other personalised services.
To access a loan you first have to download the app from the Google Play Store. To register on the platform you will have to fill out a short application on the Tala app. Once you have completed the registration and verified your account, you can login into the platform and apply for a loan.
The loan application process is relatively simple, though approval will depend on your credit score. If your loan is approved, press the "send my loan" button. If you are already an active customer, you will have to clear your outstanding debts to apply for a fresh loan. Upon approval, the loan amount is paid directly to your M-PESA account.
Tala offers two types of loans; that is a 30-day loan and a 21-day loan respectively. However, the platform reserves the right to determine your repayment period. In terms of fees, the platform charges a 7 to 19 percent service fee for 30-day loans and a 5 to 14 percent service charge for a 21-day loan.
Branch
Branch is a mobile lending app that provides loans and uses smartphone data to determine loan eligibility. The app utilises machine learning to process numerous data points and create customised loan options in a few seconds.
To access a loan you must first download the app from the Google Play Store. Signing up will require you to fill out a simple form and submit for review. To qualify for a loan you will have to provide personal information including your National ID, phone number or Facebook account, and mobile money account.
To apply for a loan, click on the 'My Loan' tab, and select the amount and repayment terms, then click 'Request This Loan'. Thereafter click the 'Apply' tab. Branch claims to process loans, on average, in less than three hours. The app analyses your smartphone data, SMS texts, and other data points to build your individualized credit score, which determines the loan offers you will receive.
You can borrow as low as KES. 250 and a maximum of KES. 70,000. However, if you are disciplined with your repayment schedule the limit can be raised. Branch offers repayment terms of between 4 – 48 weeks. Moreover, the app charges a monthly interest rate of between 2 – 16 percent with an equivalent APR of 13 – 29 percent. The app does not charge any late or rollover fees.
Fuliza – MPESA
Fuliza is a mobile money overdraft service that runs on Safaricom's mobile money platform, MPESA. The service allows you to complete MPESA purchases without having to worry about having insufficient funds in your mobile money account. In essence, Fuliza offers you an emergency line of credit that can be repaid at a later date.
To access Fuliza services, you can dial *234#, or use the MySafaricom App, and select the 'Fuliza MPESA' option to enjoy the service.
Fuliza offers 90 day loans and analyses your MPESA transactions to determine your creditworthiness. Customers are charged a one percent access and maintenance fee on the outstanding balance.
Timiza
Timiza is a mobile app from Absa Bank (formerly Barclays Kenya) that allows you to access a number of banking services on your smartphone. With Timiza you can open a bank account, transfer funds, and even purchase insurance. More importantly, you can get instant loans on the Timiza app. It is arguably one of the best loan apps in Kenya.
You can download the Timiza app from Google Play store or the iOS App store. Signing up to the app is relatively simple and necessary to open a transnational account.
To qualify for a Timiza loan you need to fulfill a few requirements, including being an active MPESA subscriber for at least six months and have a good credit rating at the CRB. Upon activating your account, you can view your loan limit on the homepage.
The app offers 30-day loans that attract a one percent interest rate. In addition, you will be charged a 5 percent loan processing fee on the loan balance. If you are a loyal Absa customer you may get a 4 percent interest bonus. You will also be charged a one-time facility fee of 5 percent.
Loans are disbursed directly to your Timiza account, from where you can withdraw the funds to your MPESA account.
Stawi
Stawi is an SME lending app and digital management tool for business operations. The app provides businesses with easy access to credit and assists them in managing payments and collections.
You can access the app on Google Play store and after downloading it proceed to sign up. Apart from your personal details, you will also need to provide your valid business permit.
To qualify for a Stawi loan, your business must have a monthly business turnover of between KES 50,000 – KES 250,000. Other requirements will include having no negative CRB listing as well as proof of Kenyan citizenship.
You can borrow a minimum of KES 50,000 and a maximum of KES 250,000 though this depends on your loan limit. The maximum loan term is 12 months. Moreover, it charges an annual 9 percent interest rate. There is a one-time facility fee of 4 percent of the total loan amount.
To receive updates on all things business and tech in Africa, subscribe to our free weekly news roundup.