The African movie and entertainment industry, especially Nollywood, has produced some very popular movies. What's more, there are now also lots of African movies apps for African viewers to enjoy local content.
This guide highlights the top African movie apps that enable you to stream and download the best African movies.
iROKOtv
iROKOtv is an app that lets you stream or download Nollywood movies. The app is intuitive, user-friendly, and widely regarded as the home of Nollywood movies. It boasts of more than 10,000 hours of premium content.
The IROKOtv app also allows you to download, save movies for offline viewing. There's a save-data option when downloading, to accommodate the limited internet/data access in Africa.
It provides both free and premium plans for users. Android phone users can get the app from Google Playstore while others can download other versions from their official website. It is available for PC (web), Android, and iOS.
Netflix
Though Netflix isn't an African platform, it has added a wide range of quality African movies that you would not see anywhere else.
While the majority of African movies on Netflix are from Nigeria's Nollywood, the platform has, in recent times, included non-Nollywood titles as well. There are quality movies on Netflix from African countries like South Africa, Ghana, Senegal, and others.
Subcription on Netflix starts from less than $10 per month, with access to premium content.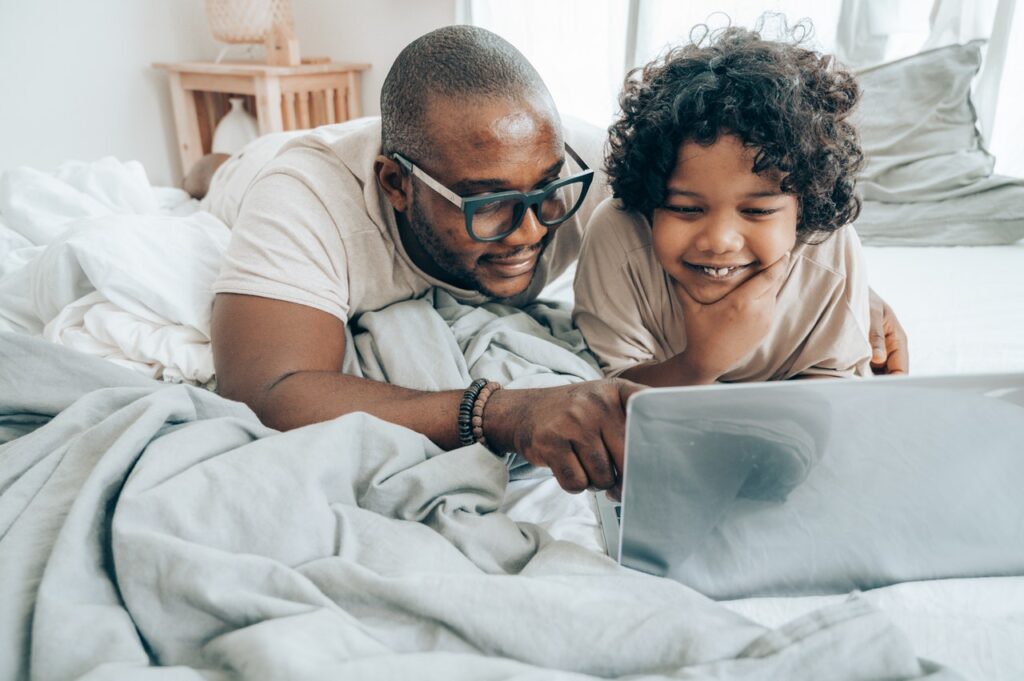 NollyLand
NollyLand is a great place to download great African movies as well. You can watch, stream and download the best Ghanaian, Nigerian and other African quality movies on web or mobile app on any bandwidth (low or high).
Users can watch movies across Cellular Networks, 3G Networks, 4G, LTE, WiFi, and on any network and can manually select your movie quality. And you can decide to Cast movies using Chromecast or other Casting app devices.
This African movie app also provides both free and premium plans. The application is available on iPhone, iPad, Android, Xbox, Roku, Roku TV, Apple TV, Chromecast, Windows 10 Mobile, Oculus Rift (Windows Holographic), BlackBerry 10 and Google TV.
IbakaTv
IbakaTv offers a premium Video-On-Demand OTT Service. They allow people to stream a huge library of the latest blockbuster Nollywood Movies and TV Series.
The movies are available in HD quality subject to the Internet service and device capabilities. The platform doesn't provide facilities to conserve internet data or ability to cast to other devices.
IbakaTv allows you to start watching movies for free for the first 14 days and then requires payment to continue using the platform. Users can stream movies across laptop, phone, tablet, and TV, anywhere and anytime. However, IbakaTv doesn't allow users to download movies to watch offline.
Showmax
Showmax is an online entertainment service that offers unlimited African series and movies, including original movies that can only be seen on the platform.
Users can stream, download and watch a wide range of movies and African entertainment. It competes with Netflix and Amazon Prime Video, but with a focus on African local content in partnership with local content producers.
Showmax offers two content plans. Users can go for a standard Showmax entertainment plan or a Showmax Pro plan. The entertainment bundle starts at $4 per month and allows you to watch movies on any devices at any time. However, users need a reliable internet with a minimum speed of 5 to 10Mbps to stream movies on the platform.
Ebonylife TV App
Ebonylife TV App is one of the top streaming entertainment platforms in Nigeria. It allows users to stream African Movies on the go.
The platform is a Subscription-Video-On-Demand (SVoD) service, allowing users to watch all your favourite African movies, series, documentaries, and TV shows anywhere and anytime on mobile applications and the web. Some of the African movies on it are also available on Netflix.
The platform has a movie calendar – the movies that would show each day – on its website. You can catch up with the platform's entertainment schedule on DStv Channel 165 and youtube.com/ebonylifetv.
The Africa Channel
The Africa Channel has a mobile application called Demand Africa that offers 24/7 access to one of the largest collections of African TV shows, series, movies, and lifestyle entertainment directly from the continent. The African movies app has a library of Nollywood and movies from other African countries, offering users a wide range of options to connect with the continent's culture.
Users can watch from anywhere, across Roku, Apple TV, Amazon Fire TV, iOS devices, Android devices, web and more. It allows users to stream movies for free for 7 days, and you can then go ahead to subscribe for premium access starting at $6.99 per month.
To receive updates on all things business and tech in Africa, subscribe to our free weekly news roundup.