Nowadays there are apps for everything. There are thousands of Muslim apps, made specifically to improve the lives of Muslims.
In this guide, you will learn about five popular Muslim apps that you should consider checking out.
1. Muslim Pro
The first entry on the list of Muslim apps is a definite must-have. Muslim Pro is one of the most popular apps used by Muslims across the world.
As of December 2020, the Muslim Pro app has been downloaded by close to 100 million people across the globe. This very comprehensive application is used to aid Muslims in planning prayer, finding local halal food, and fasting during the holy month of Ramadan. It's available in 15+ languages and offers a wide variety of tools.
Some of the great tools in this all-in-one app include the full holy Quran with translations and audio recitations, a Qibla locator to show the direction to Mecca, and an Islamic Hijri calendar. It also includes accurate prayer times based on your location, a map of nearby halal restaurants and mosques.
If for some reason, you can only have one Muslim app on your mobile device, then this is the one to download.
2. Quran Majeed
The Quran Majeed app is one of the most popular Quran apps for Muslims. It helps the users to learn how to recite the Quran. The Quran Majeed app offers the complete Quran in the elegant Uthmanic script. It also includes the Mushaf and the Indo-Pak fonts.
The mobile app has four English translations and 45 language translations. It also includes 15 audio recitations by world-famous reciters. The app has been downloaded millions of times on both platforms.
Quran Majeed's other functions include the Hijri Calendar, prayer times, and HD Quran visualisations. Even better, the mobile app can also be used offline without losing functionality.
3. Scan Halal
Scan Halal allows Muslims to know whether food conforms to the ideal Islamic diet. The app, which was first released in December 2014, scans barcodes on food items and compares them with its database, which contains over a million products. It then tells you whether the product is halal or not.
Another welcome feature about Scan Halal is that it's not rigid. The app allows users to select the standards they want to use when checking if food conforms to Halal standards. The most stringent standard is the "zabiha" setting. Under this standard, the slightest amount of alcohol content, pork derivatives, or meat products would be non-permissible.
The "non-zabiha" setting is more relaxed. It allows all non-pork meat products regardless of cutting techniques. There is also a "custom" option that allows users to enter specific dietary restrictions.
Scan Halal can be used by vegans and vegetarians as well. They can use the app to identify animal byproducts in their food.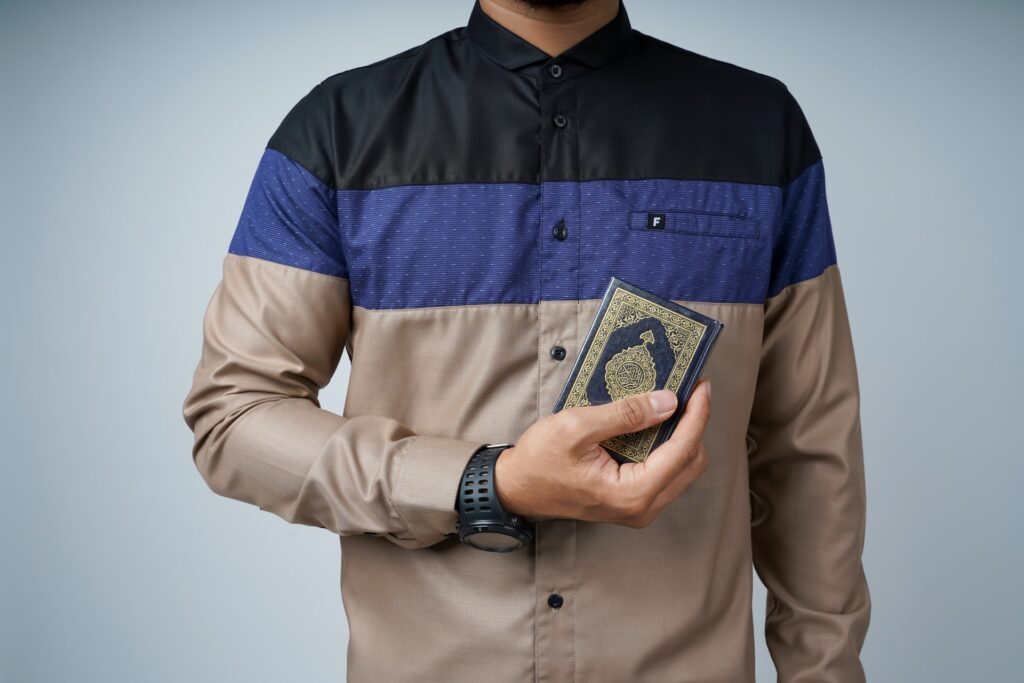 4. Muzmatch
Another popular app to download is Muzmatch, the global Muslim dating app. The dating app uses the tagline 'Where Single Muslims Meet' and emphasises marriage as opposed to casual dating.
The London-based app allows users to create profiles and search for other single Muslims across the world, according to the filters that they set. The app is available in 14 languages.
Launched in 2015 by Shahzad Younas, Muzmatch has over four million users from 190 countries across the world. According to the app's website, it has resulted in at least 100,000 marriages.
5. Islamic GPS
The final entry on our list of Muslim apps to check out is Islamic GPS. Islamic GPS is an augmented reality app that helps Muslims to find mosques near them.
However, Islamic GPS goes further than other mosque-locating apps. It helps users to discover and connect with Islamic heritage sights around the world. It does this by using augmented reality to make the process engaging and interactive.
To make use of the app's great features, users simply hold up their phones. The nearest mosque within a 20-kilometre radius will appear with directions. Pointers will also show where landmarks and Masjid can be discovered.
The app was launched in 2016 and functions in 94 countries.
For more news about all things technology in Africa, subscribe to our weekly newsletter.