StarTimes Kenya, a company headquartered in Beijing, offers pay-TV services to African countries such as Kenya.
In this guide, you will discover StarTimes Kenya packages, channels, and prices.
StarTimes Kenya Packages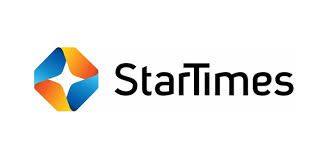 StarTimes offers both antenna and dish pay-TV packages. The cheapest antenna package is Nyota with 17 TV channels while the second cheapest package is the basic bouquet with 20 TV channels.
Classic bouquet is the most expensive package with 68 TV channels.
The prices for these packages are shown below.
| | |
| --- | --- |
| Antenna StarTimes Packages | Price Per Month in Kenya Shillings |
| Classic | 799 |
| Basic | 599 |
| Nyota | 299 |
The dish packages include StarTimes Nova with 30 TV channels, StarTimes Smart with 34 TV channels, StarTimes Super with 16 TV channels, and StarTimes Chinese with 24 TV channels.
Here are the prices for these packages:
| | |
| --- | --- |
| Dish StarTimes Packages | Price Per Month in Kenya Shillings |
| Chinese | 1,999 |
| Super | 1,499 |
| Smart | 899 |
| Nova | 449 |
Antenna TV Channels
You will probably choose a StarTimes package based on the price and the TV channels that you want to watch.
Here is a list of the TV channels available under each antenna package:
Nyota
Nyota provides both local and international TV channels as follows:
CGTN
Family TV
Ebru Africa
GOD
Border TV
Smile of a child
Jimjam
E-stars
Swahili
Kungfu
Sino Drama
Njata TV
Al Jazeera
ST Sports Focus
Iqraa
Zone
Times TV
Basic
Basic bouquet offers more entertainment and sports channels than the Nyota package. The TV channels in this package are listed below.
Nickelodeon
BBC World News
AMC Movies
Zee Cinema
E TV
Sports Premium
CGTN Documentary
Trace Mziki
Emmanuel TV
Da Vinci
CNC World
Sports Arena
World Football HD
Triple P
Star Life
TBN
Clouds TV
ST Sports Focus
Novela E
Star Plus
Classic
For the price of Kshs. 799 per month, Classic offers all the channels above and many other local and international options. When you purchase this package, you will get:
Bloomberg
BBC World News
Fine Living
Jimjam
Citizen TV
KBC
Nickelodeon
ST Bollywood
FOX News
Star Plus
MTV Base
CGTN
ZEE Cinema
E-Stars
Al Jazeera
ST Novela E
E TV
Baby TV
Ebru Africa
AMC Movies
Iqraa
ST Movies Plus
Star Gold
CGTN Documentary
NTV
K24
ID
E!
Emmanuel TV
Trace Mziki
Kungfu
MBCI
Njata TV
Sino Drama
Family TV
Sports Premium
Zone
Sports Arena
Border TV
CTN
KTN Home
GOD
AMC Series
ST Nollywood Plus
National Geographic
National Geographic Wild
FOX
ESPN
Star Life
ST Kids
Real Time
Love Nature
Smithsonian Channels
Discovery Family
FOX Life
Ebony Life
Colors
Rembo TV
ST Novela E Plus
Elimu TV
CNC World
Times TV
Da Vinci
Swahili
Sports Focus
Clouds TV
MTV Base
Novela E
Dish TV Channels
Besides the antenna packages, you can buy Dish bouquets and enjoy the following TV channels:
Nova
Ebru Africa
Inooro TV
Kiss TV
CGTN Documentary
E TV
ST Gospel
Smile of a Child
Swahili
Da Vinci
KTN News
CCTV 4
ST Dadin Kowa
E-Stars
Dove TV
TBC 1
Star Tv
AMC Movies
ST Sports Focus
Mindset Learn
PPP TV
Kass TV
Lolwe TV
Channel Ten
NTV UGA
Zone
Kungfu
CNC World
Border TV
TVC News
Iqraa
Smart
E!
ST Rise
Nigezie
ZEE Cinema
Al Jazeera
Jimjam
Fine Living
Novela E
Africa
Bollywood
WAP TV
Africa News
DW
ST Naija
ITV
Kids
Sports Arena
Nickelodeon
Salam TV
Clouds TV
Sino Drama
World Football HD
Face TV
Fashion One
France 24 E
ST SA Music
Emmanuel TV
Trace Mziki
EATV
AMC Series
ESPN
National Geographic Wild
Star Life
BBC World News
Super
Bloomberg
Soul
Baby TV
MTV Base
FOX News
MSNBC
Star Gold
Movies Plus
Sports Premium
Classica
ID
Novela E Plus
FOX
National Geographic
Nollywood Plus
Ebony Life
Chinese
This package mostly offers Chinese channels including Sports Arena, CCTV 4, 5+, 6, 9, and 13, Kungfu, China Movies Channel, Sports Premium, Sports Focus, CNE, CTI Asia, CCTV, Hunan World, ST Football World HD, and Phoenix Info.
To start watching StarTimes channels, you should buy a decoder from StarTimes dealers near you. Also, StarTimes accepts a wide range of payment methods such as M-PESA, EazzyPay, and debit cards.
To receive updates on all things business and tech in Africa, subscribe to our free weekly news roundup.