It may seem odd using Safaricom's M-PESA to buy airtime for a competitor's line, but it is possible. In this guide, you will learn how to buy Airtel airtime from MPESA in two ways.
Buy Airtime via Pesapal

Pesapal is one of the most popular ways of topping up Airtel airtime through M-PESA. Pesapal is an online payments platform that allows users to pay bills and to purchase airtime. Also, Pesapal offers businesses a payment API and a point of sale terminal to enable payments.
To buy Airtel airtime through Pesapal, do the following:
Go to the Safaricom menu on your phone
Tap M-PESA
Select "Lipa Na M-PESA"
Tap "Pay Bill"
Enter 220220 in the "Business Number" field. This is the Pesapal business number
Type your Airtel number as the "Account Number"
Enter the amount of airtime you want to purchase
Type your M-PESA PIN
Read the details that are displayed to confirm your Airtel number, amount, and business number
Hit "Send"
After accepting the transaction, you will receive a pop-up message to confirm the details once again. The message will show that you are paying Pesapal. Hit "Cancel" if the details are correct. However, if the details are incorrect, enter any letter or number within 25 seconds and hit "Send" to cancel the transaction.
Once your transaction goes through, you will receive a message from M-PESA and another one from CHAPCHAP. The CHAPCHAP message will tell you that you have successfully topped up your Airtel line. To confirm, dial *131# and check your Airtel airtime balance.
Buy Airtel through Chura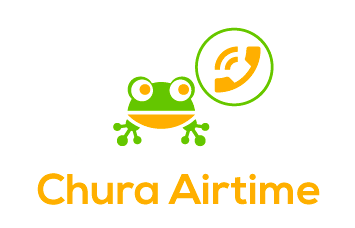 You can buy Airtel airtime via the online payments platform, Chura. Furthermore, this platform enables users to top-up airtime for a large group of people and to transfer money from PayPal to M-PESA and vice versa.
To use this service, follow these instructions:
Visit the Chura website
Click "Airtime Services"
Hit "Go to Service"
Fill the form with the amount you want to buy
Enter your Safaricom number in the "Phone number to pay" field
Type your Airtel number in the field written "Phone number to be topped up"
Select Airtel as the recipient network
Hit "Continue"
Confirm the transaction details and click "Yes, proceed"
A pop-up message will appear on your phone's screen where you should enter your M-PESA PIN
You will receive a message from M-PESA and Chura showing that your transaction was successful. On your computer screen, click "Continue" and you will see a message saying that your transaction was processed successfully. Dial*131# to confirm that your Airtel airtime balance reflects the purchase.
To receive updates on all things business and tech in Africa, subscribe to our free weekly news roundup.