Safaricom has partnered with several money transfer services to ensure that Kenyans can receive funds from abroad. One of those partners is Skrill. Keep reading to find out how to transfer money from Skrill to MPESA.
What is Skrill?
Skrill is a popular online payment and money transfer platform that allows users to make payments and send and receive money.

You can use Skrill to transfer funds from a personal bank account to a bank account in another country. All you need to use this service is an email address or a phone number. The service supports more than 40 currencies.
Skrill is available in many countries globally, including the US.
Getting Started with Skrill
To use Skrill, you will need to register an account. Here are the steps you should take:
Visit the Skrill website.
Click "Register" and fill in the required fields.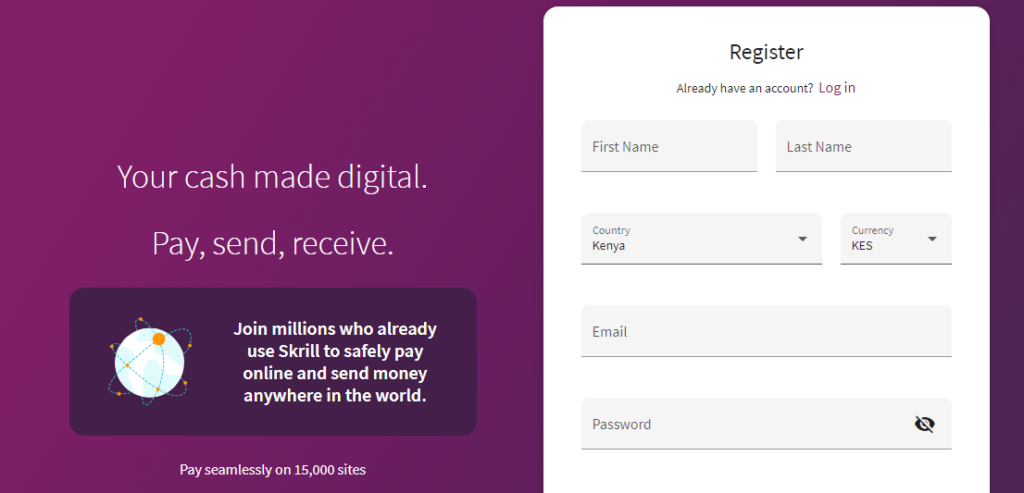 Next, click "Register." From the dashboard click any of the three options displayed and hit "Get Started."
Enter your address, date of birth, and phone number to complete the registration process.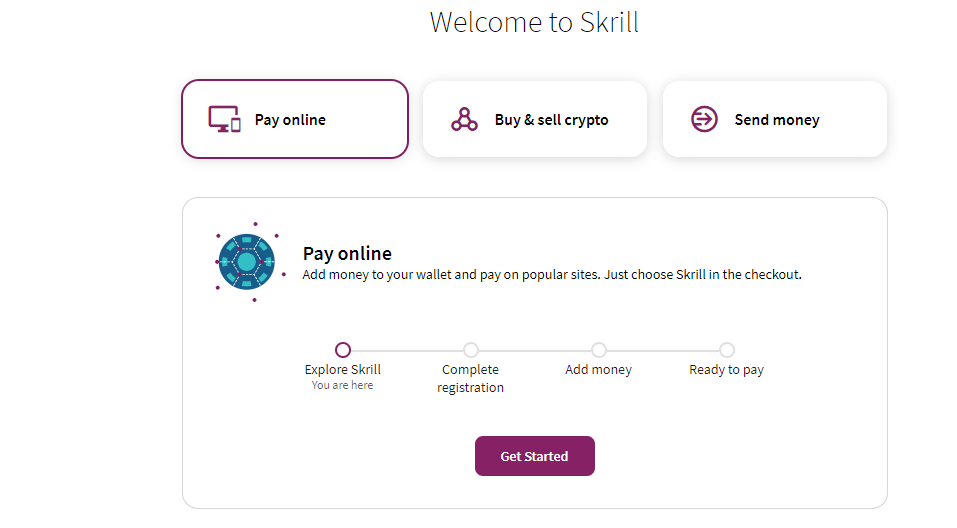 Click "Next."
Type in the verification code sent to your phone number and click "Verify."
Skrill will then ask you to create a six-digit PIN which you have to enter when logging in or when sending or withdrawing money. Create the PIN and click "Save." Note that the PIN cannot have six repeating numbers.
If you prefer, you can add money to your account using your credit or debit card. Additionally, you can control the marketing offers you will get by clicking your name then going to settings. Select marketing preferences, then turn the offers on or off.
Receiving Funds
To receive money on Skrill, share with the sender the email address you have used to register your Skrill account.
Once they send you money, you will see the new balance on your dashboard. Skrill transfers are usually instant.
In case you share a different email address, you can link it to your account by going to your profile. Click "Settings" then select "Personal Details." Add the new email address and verify it to receive funds.
Account Verification
To prevent Skrill from limiting what you can do on the platform, you should complete the verification process. Below are the steps you should follow.
Log into your account and go to 'Settings."
Select "Verification"
Start by using your Facebook account to verify your identity. However, Facebook verification is optional. Therefore, if you do not have a Facebook account or do not wish to use it for verification, click "No Thanks."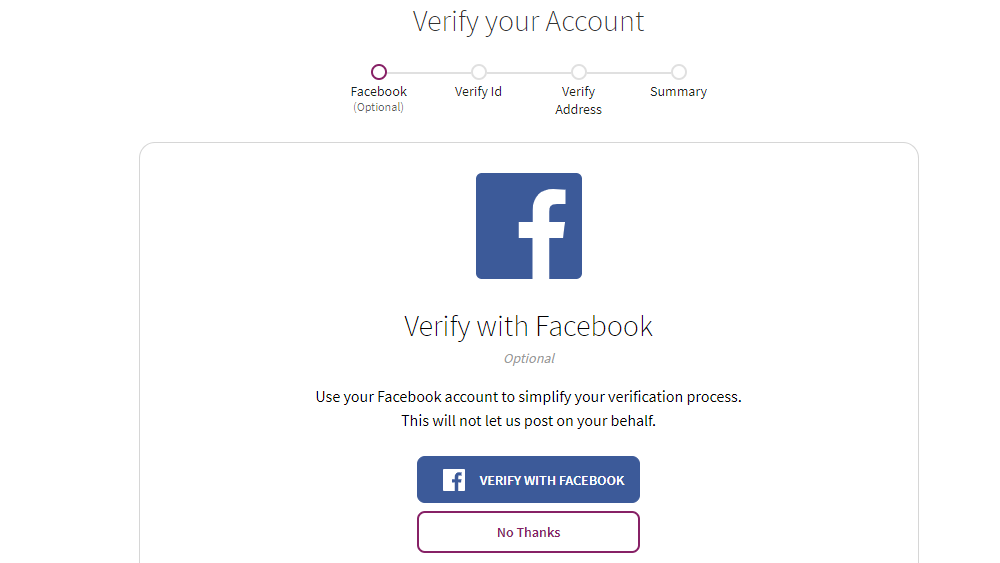 Next, upload your identification card, passport, or driving licence and take a selfie photo. You can perform this step via your computer or the Skrill mobile app. If you do not have photos of any of the documents, you can take pictures with your webcam or phone camera.
Wait for Skrill to review the details you have submitted. Once you get a success message, click "Continue."
To verify your address, you can use geolocation, or you can submit an address verification document. Skrill accepts a utility bill, an original printed statement from a bank, a letter from your bank signed and stamped declaring that you are a customer or a tax document. The geolocation option is not available for all supported countries. That means that you will have to upload one of the aforementioned documents.
When using the geolocation option, ensure that you have shared your location with your browser. Depending on the settings on your browser, Skrill can access your location directly or you will receive a message asking you to allow the platform to access your location.
On the summary page, you will see the documents Skrill is still reviewing and which steps are complete. When the platform has successfully completed the review process, you will get an email confirmation.
How to Transfer Money from Skrill to MPESA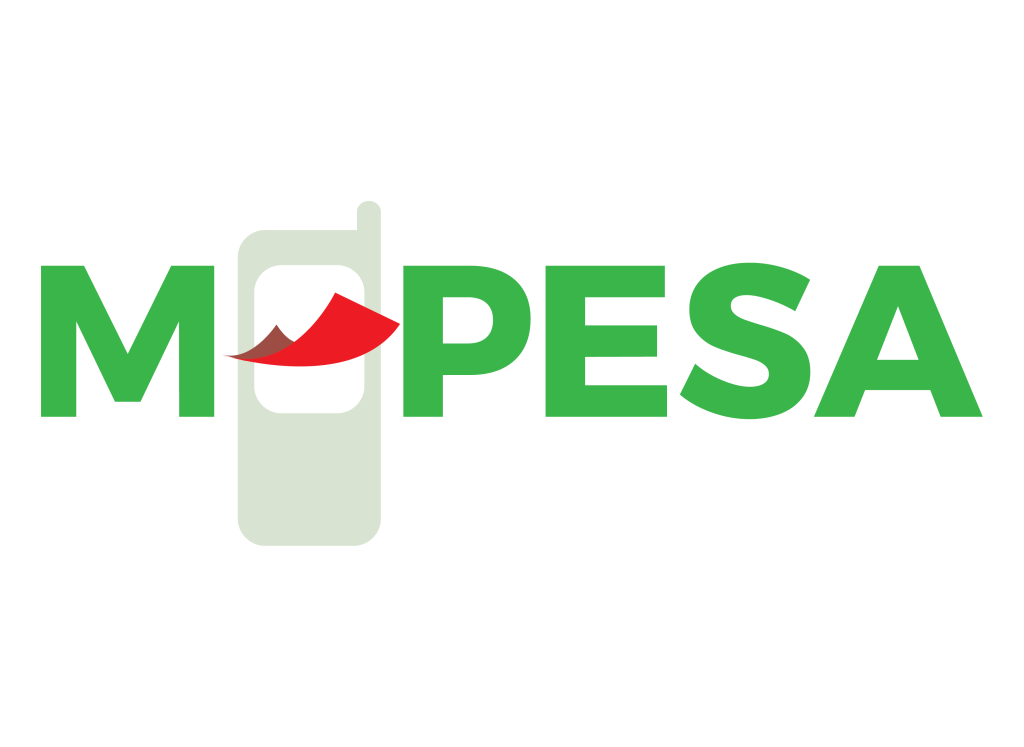 When you have funds in your Skrill account, you can transfer them directly to MPESA. Below is the step-by-step process of how to do that.
Log into your account.
Click "Withdraw."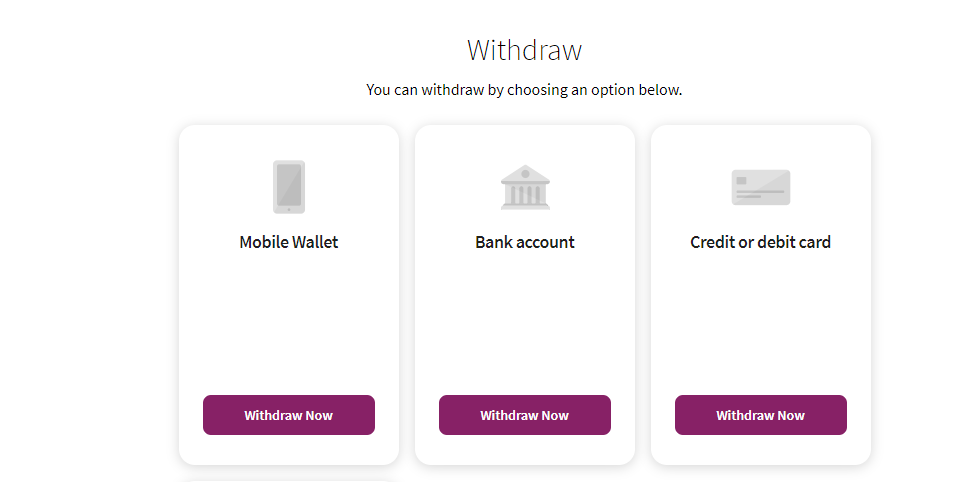 Select "Mobile Wallet" and hit "Withdraw Now."
Next, click "Add Mobile Wallet."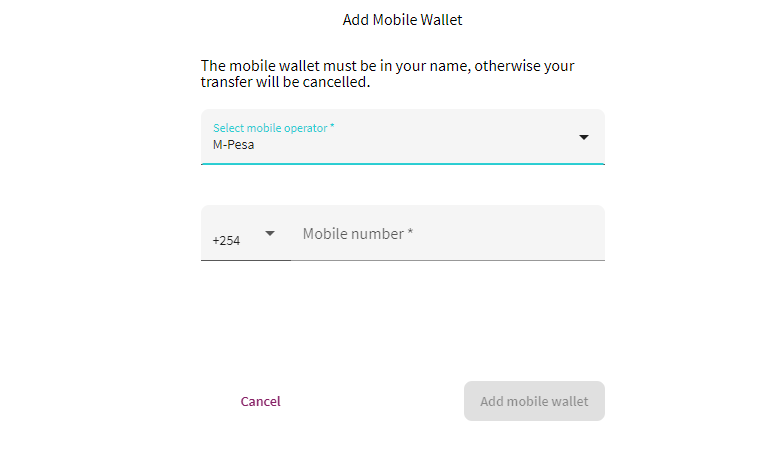 Choose the mobile operator, which is MPESA, then enter your phone number. Note that the phone number you enter should be in your name. Otherwise, Skrill will cancel the withdrawal.
Click "Add Mobile Wallet."
In the next step, type in the amount you want to withdraw. The platform will display the minimum and maximum amounts you can transfer to MPESA.
Click "Next." The platform will indicate the amount you will receive in your MPESA account and the fee.
If the transaction details are satisfactory, click "Confirm." The funds should hit your account instantly. However, sometimes you might get your funds after a few hours. If the withdrawal does not take place, it could mean that you need to complete account verification.
Skrill allows users to add up to five mobile wallets.
Skrill to MPESA Versus PayPal to MPESA
Both Skrill and PayPal allow users to transfer money to MPESA. So, how do the two compare? Below is a table that shows the comparisons between the two.
Platform
Withdraw to MPESA
Top Up From MPESA
Fees
Skrill
Yes
No
Withdrawal fee – 1.45%
Foreign exchange fee – 3.99%
PayPal
Yes
Yes
Withdrawal conversion fee – 3% of the amount you are withdrawing
Top up conversion fee – 4% of the amount you are depositing plus MPESA paybill charge
When withdrawing from both platforms to MPESA, you will receive your funds immediately. However, Skrill could experience a delay of some hours. Bear in mind that, initially, PayPal to MPESA transfers of amounts from about Sh20,000 and above faced delays as well. However, withdraws are presently instant.
Another important thing to note is that Skrill will display the transaction fee it is charging. However, PayPal only displays the FX rate. That means that users are unaware during the transaction process that the operator, Thunes, is deducting a conversion fee.
That said, the ability to transfer money from Skrill to MPESA is convenient for Kenyans that receive payments online. It also makes it simple for Kenyans working abroad to send money to their loved ones back home.
Do you want to read more content? Check out how to convert bitcoin to MPESA.
To receive updates on all things business and tech in Africa, subscribe to our free weekly news roundup.