The PlayStation 2 (PS2) is the most successful console in the 21st century, having sold more than 159 million units across the globe. Now, technology has made it possible for you to enjoy your favourite PS2 games on your mobile device using a PS2 emulator for Android.
PS2 Emulators for Android
The following are the best PS2 emulators that will enable you to play games on your Android Device.
PPSSPP
PPSSPP easily converts your smartphone device into a portable and walking console. The PS2 emulator is optimised to run effortlessly on your gadget.
It offers users high graphics with incredible gaming experience. This emulator supports most of the PS2 as well as PSP games.
Additionally, it runs smoothly while giving the user multiplayer mode. It is rated among the best PS2 emulators. In addition to this version, you can also get the PPSSPP Gold which is paid for.
Pros
It's compatible with PS2, PSP games
It is optimised to use all the available screen space
It has efficient control mapping
Cons
Play!
Play! is a free PS2 emulator that guarantees you a gaming experience for those old games that you loved. Apart from supporting Android devices, this PS2 emulator also works for Mac OS X, Windows, and iOS.
Moreover, it brings about several experiences, such as a simple display. It can read all the PS2 ISO games automatically up to 10 MB. This emulator is easy to configure and does not need BIOS. BIOS is the file that is essential for many emulators for the game to run.
Pros
It allows .bin or ISO file format
It is a cross-platform app
Easy to configure
Cons
It takes a lot of time to load
Terrible sound at times
At times it lags and drops fps drastically
PTWOE
PTWOE is a stable PS2 emulator that brings incredible gaming experience to users.
This emulator has two versions, and an ideal way of finding the best one for your device is to sample both. You can simply download both and test run them. You will be able to find out the best one. They have different user interfaces, and this brings out different outcomes on different devices. Additionally, this emulator has fresh and high graphics when you get the better version.
Pros
Actively adds playable games
Cons
Not on Google Play
It needs BIOS file installation
Damon PS2
DamonPS2 is categorised among the fastest and best PS2 emulators at the moment. Some of the most notable features of this emulator are that it has multi-threading, widescreen gameplay, memory card support, NEON acceleration, and gamepad and control mapping.
The developers of this PS2 emulator also say that it has 90% of the PS2 games. However, the only downside part is that most of its essential features are found in the paid version.
Pros
It allows gamepad and control mapping
You can resume and play
Supports 2x-5x resolution
Cons
Graphics are limited
It has glitches in high-resolution games
It does not have the skip frame
Pro PlayStation
With the Pro PlayStation, you get to enjoy unique gameplay. It has a smooth, clean and simple UI which makes it very user-friendly. With this PS2 emulator, you get the ability to save states, on-screen controllers, excellent GPU rendering, maps, and its compatible with many ROMs.
Unlike the other emulators, the Pro PlayStation is friendly to many hardware controllers. It gives excellent rendering capabilities to older and even not so powerful gadgets.
Pros
Easy to use
Fast forward
You can save and load game states
High resolution and performance
Cons
Enjoy Gaming Today!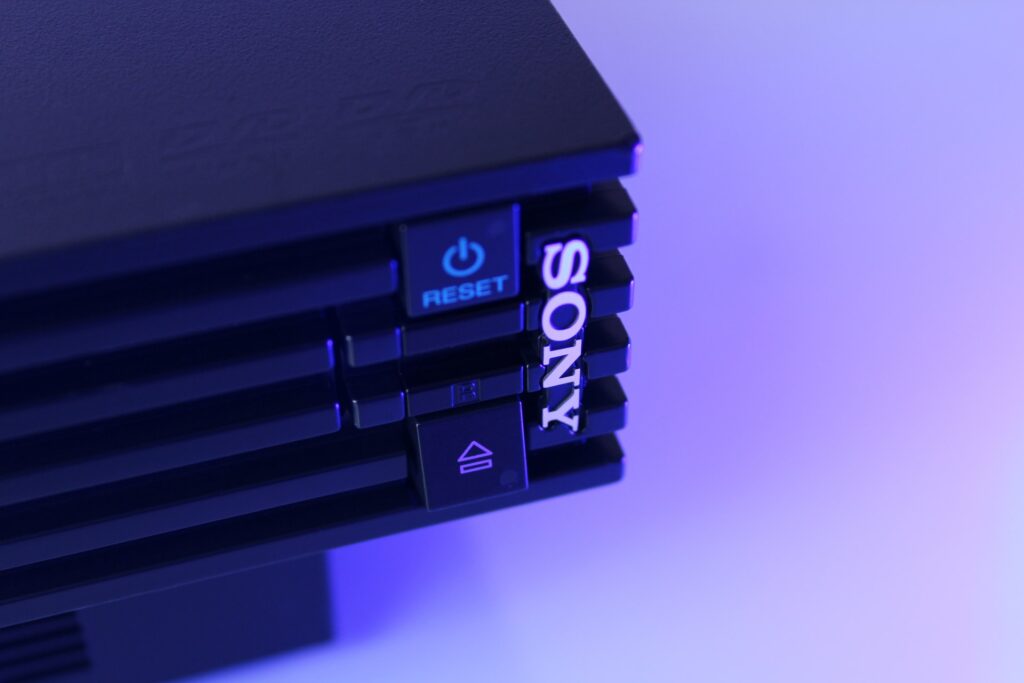 Getting a PS2 today can be hard, and some of the available units are obsolete. Fortunately, technology has come to the rescue. The best part is the mobility. You get to play on the bus while waiting for someone, or anywhere.
With the PS2 emulators for Android you get to play Resident Evil 4, Grand Theft Auto, San Andreas, Guitar Hero, Final Fantasy, and 3,000+ other games.