Competitive gaming is massive. The biggest eSports teams put out their best players to represent them in various eSports tournaments across the globe.
This begs the question: who are the biggest names in eSports? The following are the top ten eSports teams.
Team Liquid
Founded in 2000, Team Liquid is a multi-regional eSports team based in the Netherlands. No other eSports team boasts success and influence quite like this team. It started off as a StarCraft community and went live after just a year.
Team Liquid was mainly focused on StarCraft but in 2012 they found a Dota 2 team and started their expansion. They started signing big names in the eSports world. This solidified their spot as the best.
Throughout Team Liquid's rich history, they have been one of the best eSports team. They are a professional and successful organisation that is a blueprint to many budding teams.
FaZe Clan
No team has a mass following across social media as FaZe clan. It's one of the most popular eSports team in the world. They have over 20 million combined followers on all social media platforms since they were founded in 2010.
They got popular when they were known as FaZe sniping. However, they have now branched out and are involved in various eSports games. They are an American team based in Los, Angeles California.
Cloud9
Cloud9 is an eSports team that is based in North America. It was formed in 2013 after former Team SoloMid manager Jack Etienne acquired the Quantic Gaming League of Legends team for $15,000.
A few years later, the team grew to be one of the best gaming teams in the world. Additionally, it's also one of the most valuable eSports team at the moment and is valued at over $150M according to Forbes.
Team Vitality
Team Vitality is the home to some of the worlds best eSports players. They are dedicated to the growth and excellence of eSports. The team was founded in 2013 and has been successful in different eSports games most notably League of Legends.
It's one of the most followed eSport team in the world with over 20 million fans across the different social media pages.
G2 Esports
Although G2 Esports is a Spanish team, it's based in Berlin. They are popularly known for their fair share in Clash Royale, Rocket League, Hearthstone, CS: GO, League of Legends, among other eSports Games.
The team was formed in 2013 and has made strides in the eSports world. G2 managed to win the European LoL Championship Series in 2016 and 2017 consecutively. In 2018 they went a step further and won the LoL World Championship.
GLOBAL ESPORTS
GE was founded in 2017 by hosting the Dota 2 T17 Pubstomp at Out Of The Blue, Mumbai. The team describes itself as a 'player first' professional eSports organisation.
They have various teams participating in Dota 2, CS: GO, Apex Legends, Overwatch, Fortnite, PUBG, Rainbow Six Siege, etc. GE owns 12 eSports teams across the world with over 9 major titles.
Fnatic
Fnatic eSports team was formed in 2004 in the United Kingdom and has since grown tremendously into a force to reckon with. The team competes in various esports fields but their main domain is Dota 2, LoL, and CS: GO.
They are famously known for being the first League of Legends World Champions back in 2011. Fnatic has won various eSports tournament across the globe but they achieved legendary status in CS: GO. They dominated the game from 2015-2016. Their renowned line-up won six consecutive LAN tournaments. Additionally, the hold the longest "Legend Status" streak having won 12 majors.
This success has allowed them to expand into other games like Street Fighter V, FIFA, and Fortnite.
Team SoloMid
Formed in 2009, TSM is an eSport team that is based in the United States. It was created by former LoL pro player and entrepreneur Andy Dinh who is popularly known as "Reginald".
TSM has participated in various tournaments such as LoL and Hearthstone. They also have a huge presence in battle royale titles like Fortnite, PUBG, and many other eSports games. TSM is valued at more than $250M.
100 Thieves
Popularly known as 100T, 100 Thieves is is an eSports organisation that was formed by widely known COD player Matthew "Nadeshot" Haag. It is based in Los Angeles, California. They describe themselves as a lifestyle brand and gaming organisation.
The organisation fields teams in various eSports games such as COD, League of Legends, Fortnite, Clash Royale, and many more.
100T blew up a few months after being formed and has managed to pull sponsors from various fields. Some of them include Razer, Cleveland Cavaliers, and Red Bull.
NRG eSports
NRG eSports is a popular eSports team that is based in Los Angeles, California. The team participates in Clash Royale, Apex Legends, Fortnite, Overwatch, Dragon Ball FighterZ, COD and many other eSports games.
The team was formed in 2015 by Mark Mastrov and Andy Miller who are co-owners of Sacramento Kings. Other investors include Shaquille O'Neal, Alex Rodriguez, and Jimmy Rollins. Within its few years of existence, the team has managed to climb the ladders of eSports and is set to grow bigger in the future.
Top eSports Teams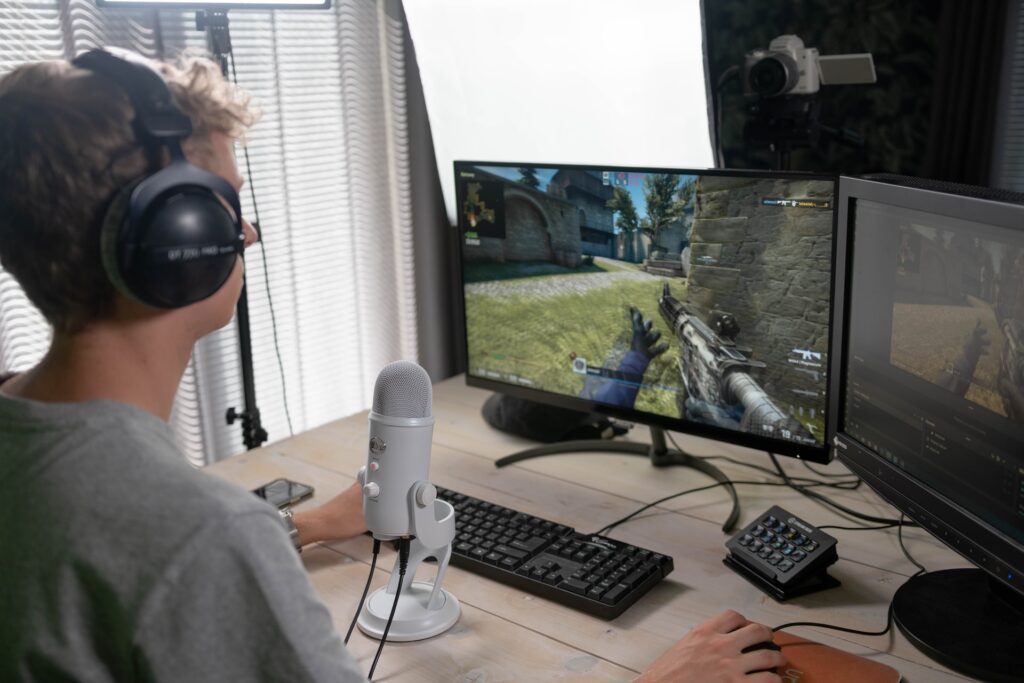 While the majority of the teams are now sponsored by big brands, some have been started by passionate gamers at home.
These teams participate in various games that include: Overwatch, League of Legends, Dota 2, Super Smash Bros, Hearthstone, CS:GO, Rocket League, PUBG, Fortnite, Call of Duty, StarCraft II, and many others.
Other notable teams include Rogue, OpTic Gaming, Luminosity Gaming, Astralis, Evil Geniuses, Team Secret, Team Envy, Natus Vincere, Ninjas in Pyjamas, and Nexplay Esports.