eCitizen is an online platform that enables Kenyans and foreigners to access government services with ease. Read on to find out how to use Kenya's digital government services portal.
eCitizen Account Creation
To use eCitizen, you need to create an account. There are four types of accounts that potential users can create. You can register an account as a Kenyan citizen, a foreigner residing in Kenya, a business registered in Kenya, or a visitor that wants to acquire a Kenyan visa.
Here is the registration process: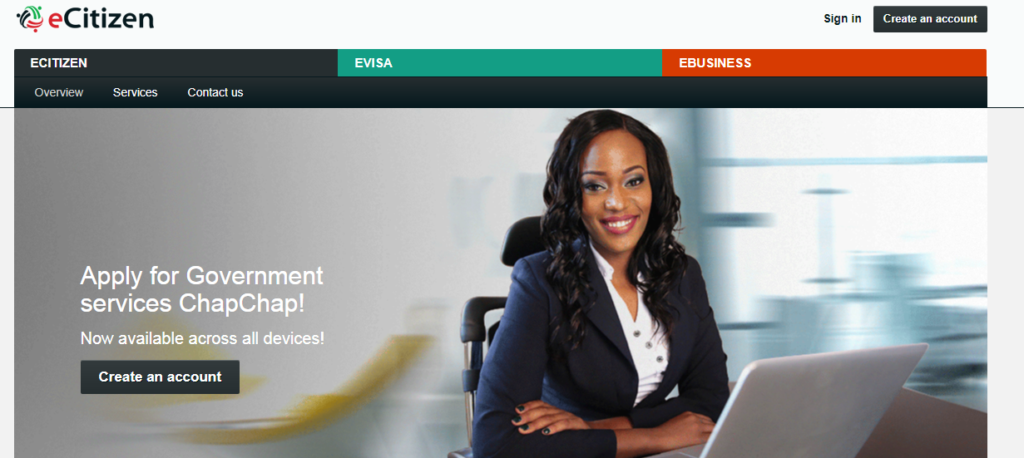 Click "Create an Account"
Choose the account category that suits you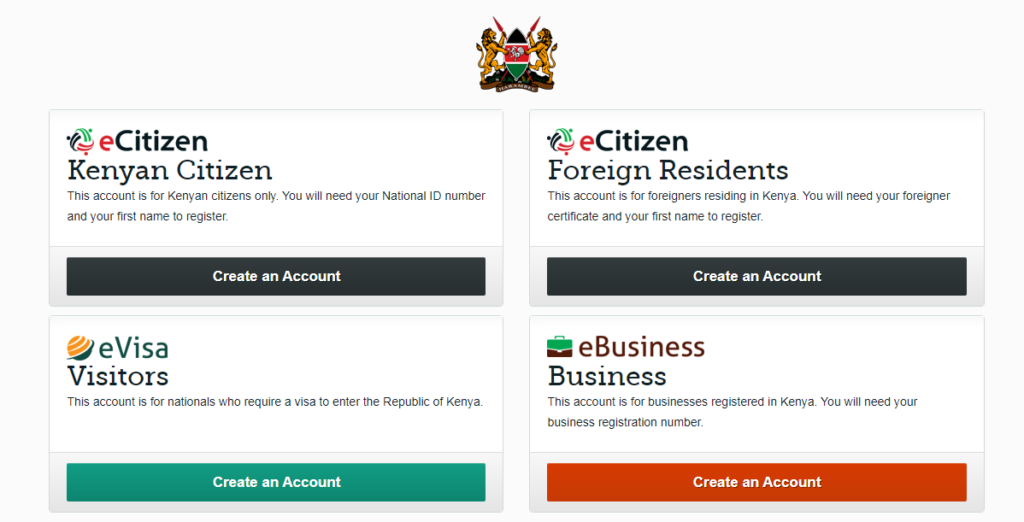 Next, enter the required details. Kenyan citizens, for instance, should have an ID number to register an account. Moreover, foreign residents should have a foreigner certificate, and visa applicants should have a passport
After registration, go to eCitizen login and enter your email address, ID number, or passport number
Type in your password and click "Login"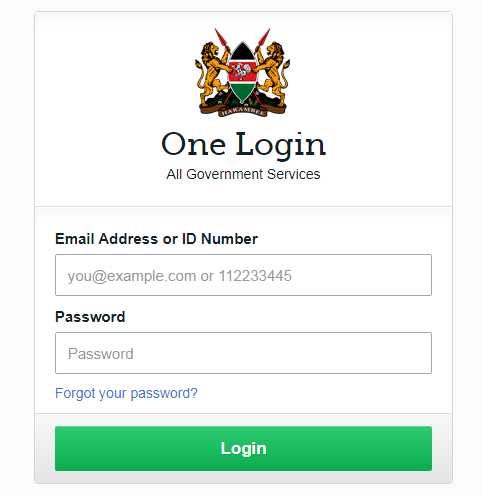 According to the platform's terms of use, you should not enter false information during registration or the application of a service. Moreover, the platform does not collect users' personal identifiable information, and does not sell this information to third parties. Therefore, you should not worry about entering your personal details during registration.
However, the website keeps logs of IP addresses, the country you are accessing the website from, the pages you visit, the browser you use, and the day and time you visit the website. The eCitizen team uses this information to improve the website and the services offered.
eCitizen Portal Services
eCitizen offers a wide range of services. That means that with a single account, you can access most government services.
You can get various services from these government bodies:
Directorate of Immigration Services: this institution offers passports, visas, and temporary permits
Kenya Revenue Authority (KRA): through eCitizen, you can apply for customs goods declaration, KRA mobile payments service, PIN, excisable goods management system, tax compliance certificate checker, tax agent checker, case status checker, withholding tax checker, customs manifest lodgement, and KRA complaints and information centre. Additionally, you can file your tax returns via this portal
Civil Registration Department: this department provides birth and death certificates
Directorate of Criminal Investigations: this body offers a police clearance certificate
Office of the Attorney General: this is the office that registers marriages and gives licenses to ministers of faith
Ministry of Lands and Physical Planning: currently, you can apply for a title deed search from this ministry. Furthermore, Kenyans will soon access land rent clearance certificates and apply for official copies through eCitizen Kenya
National Transport and Safety Authority (NTSA): this body offers driving licenses, provisional driving licenses, driving license renewals, driving class endorsements, and driving test bookings
Higher Education Loans Board (HELB): after repaying your HELB student loan, you can apply for a clearance certificate on this government portal
Business Registration Service: you can register a business name, private limited company, public limited company, a company limited by guarantee, a limited liability partnership, and a foreign company with the Registrar of Companies. Also, you can search for the availability of a business name via the eCitizen portal
National Construction Authority (NCA): this body grants construction-related permits and licenses
National Environment Management Authority (NEMA): this Authority gives environment-related permits and licenses
Further Details on Services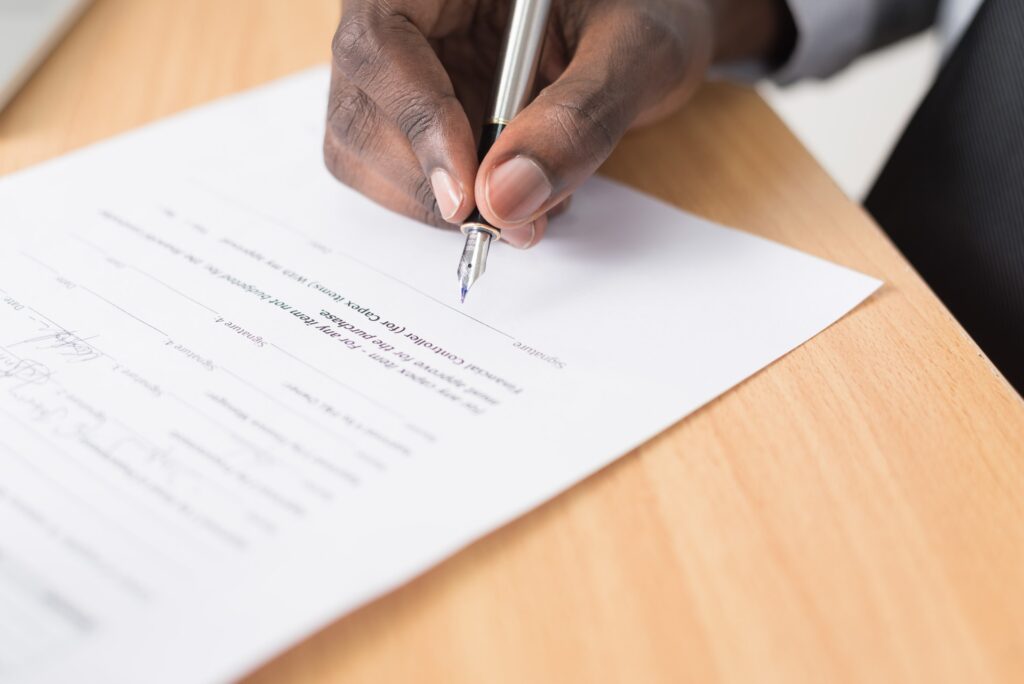 After logging into your account, you will see the above government institutions listed on the dashboard. Click on the institution you wish to get a service from, and begin the application process.
You will note that eCitizen will redirect you to other portals for services from NTSA, NCA, and Lands and Physical Planning. As a result, you will have to register new accounts to access these services.
Besides accessing services from these institutions, you can get some services from the County Governments of Mombasa, Kisumu, and Nyeri.
The portal is not only available on the web, but also via an Android app. That means that you can download the app from Google Play Store, log into your account, and access any of the services above. However, from some reviews on the Play Store, the app could have bugs, making it unreliable.
Payment Methods and Documents
Before you apply for a service on the portal, you need to prepare to make a digital payment. That means that you should have money in your M-PESA account or your bank account. When you get to the payment stage of the application, you will get instructions on how much to pay. Next, you will choose your preferred payment method to complete the transaction.
Also, you need to find out the documents you need to apply for a service via the portal. For instance, to register a company in Kenya you need the KRA PINs of the company directors. That means that you should always prepare the necessary documents before starting the application process.
Also, you might need to have some documents in soft copy. For example, you might need a scanned copy of your ID. So, keep that in mind.
Using eCitizen is convenient. The portal ensures that users can apply for most government services from the comfort of their homes or cyber cafes. Gone are the days when you had to visit an office or make a trip to Nairobi to access government services.
To receive updates on all things business and tech in Africa, subscribe to our free weekly news roundup.