Mombasa is known as a popular tourism destination with beautiful beaches and luxurious resorts. But the city is also home to a number of coworking spaces that cater to entrepreneurs and freelancers.
In this guide, you will find three of the best coworking spaces in Mombasa.
MombasaWorks

MombasaWorks is a popular coworking space that offers flexible office space for startups, content creators, researchers, consultants, and more.
The coworking space aims to help small enterprises grow their business by providing office facilities, networking opportunities, and capacity development. The coworking space focuses on bringing people together through its state-of-the-art workspaces and curated programs.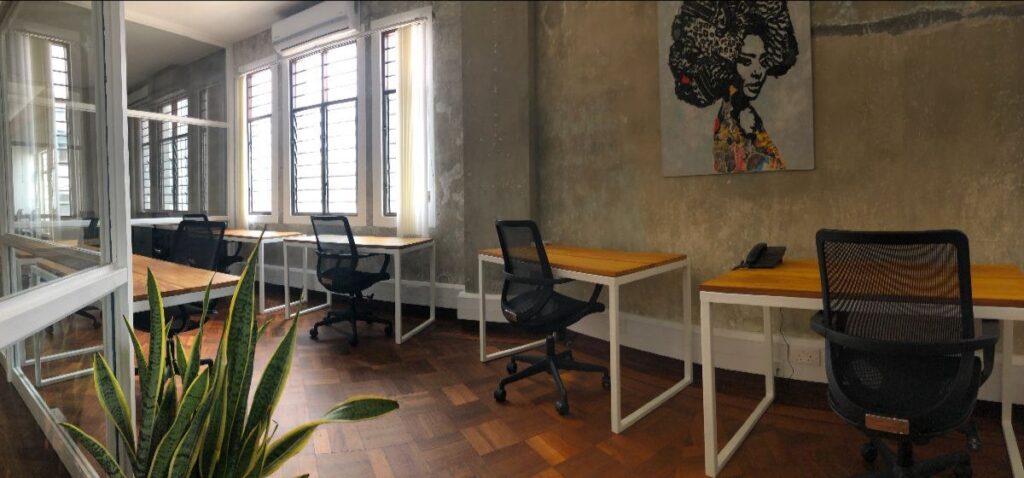 You can visit any of the two MombasaWorks coworking spaces, located in the CBD Mombasa Island, and in Nyali.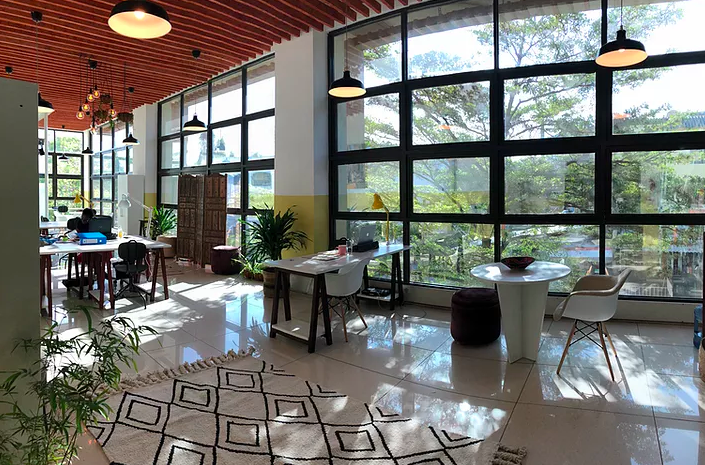 Access the serene communal work areas with lots of natural light. The coworking space boasts meeting rooms with screens, reliable internet, presentation tools, printing facilities, free beverages, and more.
You can sign up for a monthly membership plan. Although, daily and weekly passes are also available. Spaces are open 6 days a week.
Swahilipot Hub

Swahilipot Hub is a coworking space that focuses on developing Mombasa's youth. Most notably, in areas such as technology and the arts.
The coworking space aims to build capacity in the local community by providing tools and resources necessary for development. According to its website, the coworking space has a vibrant community of up to 3,000 members.
Swahilipot Hub has successfully hosted 70+ meetups, 30+ concerts, and 100+ hackathons. The coworking space offers a spacious environment, which includes private offices, meeting/training rooms, coworking space, amphitheater, lounge, and a rooftop.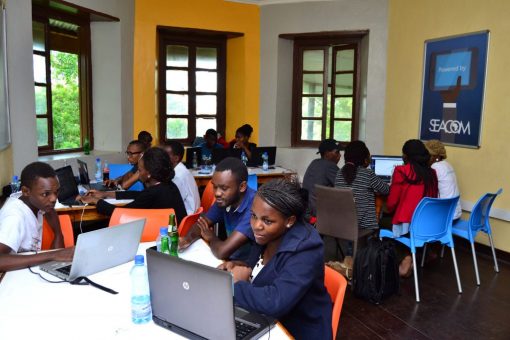 The workspace is located behind Fort Jesus near Swahili Cultural Center in Mombasa town. As a coworking member, you will have a dedicated working desk, access to facilities such as the boardroom, complimentary snacks, and many more.
You can sign up as a coworking member for as low as $7 for a daily package, $35 for a weekly package, and $100 for a monthly package.
Alternatively, you can register as a community member and pay an annual fee of $22. This package will offer you limited access to shared facilities as well as entry to Swahilipot Hub events.
Close the Gap

Close the Gap Kenya is a for-profit social enterprise that offers quality pre-owned computers from Europe and international organizations for educational and social projects.
What's more, Close the Gap operates a coworking space in Mombasa. Based at Ratna Square the coworking space offers a one-stop-shop, including a computer and repair shop, mini gym, and cafe.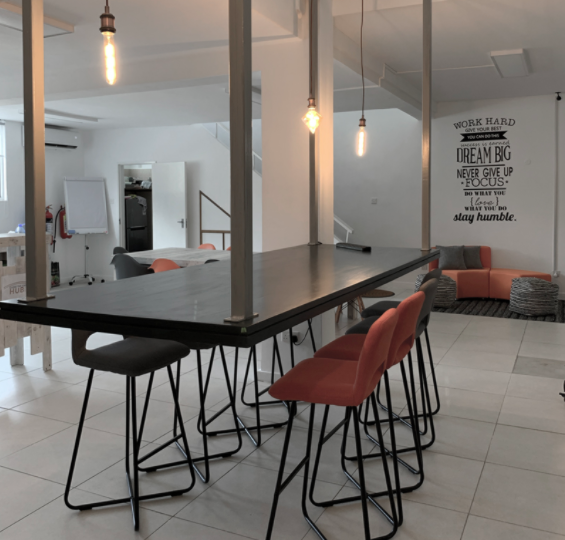 As a business professional, you can rent a space to work, hold meetings and events, and even have your own private office.
Depending on your pass you can choose between meeting rooms with seating for up to 100 people. Additional facilities include presentation tools, whiteboards, video conference facilities, and more.
The coworking space offers attractive daily packages with add-ons ranging from $10 to $50. Alternatively, you can sign up for a monthly package, ranging from $100 to $150.
To learn about the best co-working spaces in Nairobi, click here.
To receive updates on all things business and tech in Africa, subscribe to our free weekly news roundup.