Running your business in a shared space allows you to leverage technologies, share ideas, and network with like-minded individuals. If you run a business or work as a freelancer, you should check out the following coworking spaces in Lagos.
In this article, you will find our top picks of coworking spaces spread across both the island and mainland axis of Lagos.
LeadSpace Yaba

Launched in 2016 by Passion Incubator, LeadSpace has locations in six different places – Yaba, Ojodu, Alimosho, Victoria Island, Abuja, and Owerri. LeadSpace provides an affordable shared infrastructure for founders of small and medium scale businesses, content creators, and corporate executives. The coworking space offers a membership subscription that allows you to work from any location closest to you.
Location: No 70 Olonode street, off Hughes, Alagomeji Yaba,
Pricing: Dedicated Desk at ₦42,000 per month
Workstation

Workstation has a young and fun ambiance. It's an ideal environment for young tech founders and small teams. The shared workspace was started in 2016 and has expanded to two locations in Lagos, one on the island in Victoria Island, and another on the Mainland, Maryland. The workspace offers membership options that include access to meeting rooms, virtual assistance, and relaxing facilities.
Location: No. 7 Ibiyinka Olorunbe Close, Victoria Island, Lagos.
Price: range of ₦5,000 to ₦50,000
33B Workspace

33B Workspace launched in 2016 for individuals that have brief business engagements in Lagos but need a well-equipped, affordable office. It offers offices, conference rooms, and 24-hour access. Additionally, small and medium scale entrepreneurs can also leverage this property.
Location: 33B Adebayo Doherty Road, Lekki Phase I, Lagos.
Pricing: ₦120,000 per month.
The Village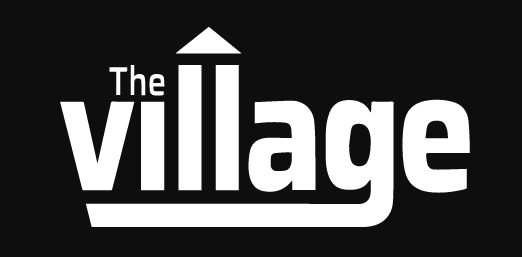 The Village opened its doors in 2017 to provide an affordable workspace that targets businesses in Lagos. The coworking space is focused on promoting innovation and entrepreneurship among young professionals who are focused on technology, innovation, and creativity.
Location: 371 Borno Way Spencer Yaba Lagos, Lagos, Nigeria
Pricing: ₦3,000 daily or ₦35,000 monthly (Hot desk/open plan seating).
Avalanche Spaces

Avalanche Spaces is out to provide top-notch business comfort for multi-sectoral start-ups around Lagos. The workspace started in February 2019 with unlimited access to the best work amenities at an affordable rate.
Location: 33, Saji Ayangade Street, Anthony Village, Lagos.
Pricing: ₦5,000 daily (workspace)
Venia Business Hub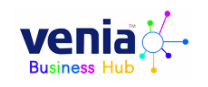 Venia Business Hub was launched in 2016 with a variety of workspace arrangements for freelancers and digital nomads. You can hold meetings, interviews, and pitches in state-of-the-art facilities.
Location: Plot 8 Providence Street Lekki Phase 1, Lekki/2nd Floor, Providence House,
Admiralty Way (Beside Tantalizers), Lekki Phase 1, Lagos, Nigeria.
Pricing: ₦3,000 daily
Cranium One

Cranium One is one of the most inviting workspaces on Lagos island. It provides a modern and thoughtfully-crafted space that encourages healthy collaboration among related firms. Young start-ups and SMEs can leverage this space to harness their creativity without having to break the bank.
Location: 1, Towry Close, off Idejo Street, Victoria Island, Lagos
Pricing: ₦50,000 monthly
If you have a startup or are a freelancer that needs a workspace, you can pick one of the coworking spaces in this list.
To receive updates on all things business and tech in Africa, subscribe to our free weekly news roundup.