The Commercial Bank of Africa rolled out the digital banking app CBA Loop in 2017. Today, the app has over 100k plus downloads and a rating of 4.5+ on Playstore.
So, what is CBA Loop and how can you secure a loan using this new digital banking platform?
What is the CBA Loop?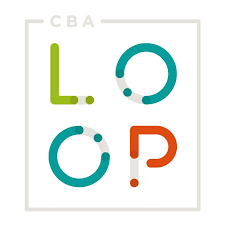 CBA Loop is a digital banking platform introduced by the Commercial Bank of Africa (CBA).
The application targets urban professionals and users who want to bank digitally. CBA Loop is simply a bank at your fingertips. You easily execute all your regular banking needs from the Loop.
With CBA Loop, you also have the freedom to borrow up to three million Kenyan shillings. Users don't have to encounter tiring paperwork or red tape that borrowers regularly face.
Additionally, the app has features that enable transactions such as money transfers and payment of bills and allows you to set savings goals.
How to Open an Account on CBA Loop
To use CBA Loop, you first need to register for an account using the CBA Loop Android or iOS App. It is available on the PlayStore and App Store.
The following is the process of signing up:
Fill in all personal details. The most important details include full names, date of birth, ID type, ID number, phone number, nationality, and a few other questions.
After keying in the essential information, the next step is to go through terms and conditions. Read keenly and fully understand all. The last step here is to accept them.
To finish up this signing up process, place an order for your Loop card. In this section, you will be needed to identify the region, the Loop store, as well as the location where picking up the Loop Card, will take place.
A confirmation message that has a code will immediately be sent to your phone. It's advisable not to delete it because it will be needed when picking up the Loop card.
The account is now ready and you can now log in.
Eligibility for a Loan
First of all, for a person to be able to qualify for a CBA Loop Loan, an account is needed. Even with one, you are not really assured of a loan.
Eligibility for a Loop Loan is determined by your Loop activities. 
The more times you use Loop the higher your chances of getting a loan. Activeness in your Loop account is determined by paying bills, cash transfers, and general day-to-day banking activities.
Loop customers are able to access loans of up to Kshs. 3 million with an overdraft of Kshs. 100,000. The repayment of the loans lies between six to thirty-six months. Additionally, interest rates vary depending on the clients and the prevailing factors.
Moreover, your loan limit is fully data-driven and it entirely depends on your Loop activity as well as credit history. Additionally, the applicable interest rates on Loop loans is different from one "Looper" to another. It's determined by a person's credit history rating and the tenor of the taken loan. Loop should also be your primary account and direct your earning or salary through Loop and transact for at least three months.
How to Secure a Loan on CBA Loop
If you qualify for a loan, you have to take the following steps to receive the funds:
Hit the "request loan" icon and key in the amount you would like to request as well as your preferred repayment period. The maximum amount an individual can ask for is Kshs. 3 million while the minimum is Kshs. 50,000. The repayment time ranges from 6-36 months.
Verify the loan application, and if it's what you requested confirm it. An email will instantly be dispatched to you with the loan offer. Go through it before you head to the next step.
Go back to the Loop app and click the loan option to either accept or reject the offer. Follow the instructions and key in the loan offer reference number.
The amount is deposited in your Loop account upon completion and acceptance.
That's how you can easily open a CBA Loop account and secure a loan.
To receive updates on all things business and tech in Africa, subscribe to our free weekly news roundup.