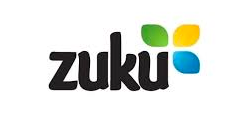 Zuku gives its subscribers different methods to pay for its services, ranging range from mobile money to Visa cards. The most convenient way of paying for Zuku services in Kenya is through Zuku Paybill. It's fast, reliable, and efficient.
Learn how to pay for Zuku using MPESA Paybill in this guide.
Zuku Paybill Numbers
Zuku offers three distinct services; digital TV, Internet connection, and calls. All these three services have their own Zuku Paybill numbers.
320320 for Zuku fiber internet
320321 for Zuku fiber phone airtime
220220 for Zuku satellite
To be able to pay for your desired Zuku service, you will need to have money in your M-PESA wallet, and the Zuku account number of the service that you want to pay for. You can find your Zuku account number in your latest invoice.
You are required to register for M-PESA in case you have never used it before. It's a simple process that only takes a few minutes.
If you have M-PESA set up, follow these steps to pay for your monthly subscription via Zuku Paybill.
1. Pick Paybill on the M-PESA menu
After you have opened M-PESA in the SIM applications. Select the paybill option.
2. Key in the required information
Next, key in the Zuku Business number and type the required Zuku Paybill number. This may be 320320 for Zuku fiber internet, 320321 for the phone airtime, or 220220 for the satellite.
Chose the right Zuku Paybill number for the service that you want to pay for.
3. Key in your personal Zuku information
Next, fill in the account number. When asked for the account number enter "zuku0000". The "0000" here represents your personal Zuku number. For example, "zuku1919".
You will find your Zuku account number in your latest invoice.
3. Enter the amount to be paid
Then, you need to key in the amount of money that you are supposed to pay for your service.
In case you are not so sure how much you are required to pay, contact Zuku customer service using the numbers given below. Additionally, you can also find the amount by going through the invoice.
4. Key in your M-PESA pin and complete the transaction
After confirming the amount required in order to complete the transaction, enter your M-PESA pin.
Next, confirm if you have keyed in the right information. If you are satisfied press send/Ok to complete the transaction.
5. Confirmation message
After the transaction has gone through, you will receive confirmation texts from M-PESA and Zuku, approving your transaction.
At times, the confirmation message from Zuku may not come instantly. You have to wait for an hour or more. Alternatively, you can contact Zuku customer care to expedite the process.
An Alternative Option
You can download the Safaricom App for an easier experience.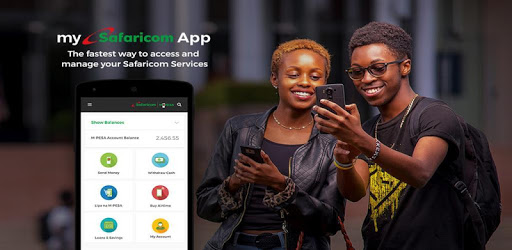 Open the Safaricom app and head straight to the M-PESA icon
Click on the "Bill Manager" icon
In the Bill Manager, you will find "Popular Bills"
There you click on the Zuku icon
Enter the account number and press continue
Key in the amount that you wish to pay and press enter
Key in your pin number and press send to complete the transaction
A confirmation message from M-PESA and Zuku will both come to your phone
You now know how to conveniently pay for Zuku by using M-PESA.
If you have any issues, you can contact the Zuku customer care. The company's numbers are below.
Nairobi Contacts
SUPPORT
TEL: 0205-205-205, 0719-028-200
EMAIL: support@zukufiber.co.ke
SALES
TEL: 0205-222-222
EMAIL: cablesales@zukufiber.co.ke
Mombasa Contacts
TELESALES
TEL: 0205-255-255
EMAIL: mombasasales@zukufiber.co.ke
CUSTOMER SERVICE
TEL: 0205-205-205
EMAIL: mombasasales@zukufiber.co.ke
To receive updates on all things business and tech in Africa, subscribe to our free weekly news roundup.