Are you going for a safari and need a reliable tour operator? In this guide, you will find seven leading tours and travel companies in Kenya.
Best Tours and Travel Companies in Kenya
Kenya Expresso Tours and Safaris Ltd
Kenya Expresso and Travel and Safaris Ltd is a Nairobi-based travel agency that covers tours and travels in the East and Southern Africa region. The award-winning company offers an impressive portfolio of trips to several destinations including Lake Victoria, River Nile, coastal beaches, Maasai Mara, Serengeti, Kruger, Victoria Falls just to name a few.
The company understands the requirements of clients and incorporates them into custom-made safari package safaris. Furthermore, the company offers a great collection of itineraries that suites family, private groups, honeymooners, and many more.
The travel agency also understands that a supreme vehicle is essential for safaris and wildlife excursions. Their fleet of safari van minibusses and jeep land cruisers is well maintained and suited for different terrains. All drivers and guides are experienced with knowledge of Africa's natural environment and cultural practices.
Common holiday destinations offered to clients include:
Maasai Mara
Aberdare ranges
Lake Nakuru national park
Amboseli
Tsavo National Park
Mombasa beach hotels
Uganda Bwindi
Ngoro Ngoro
Tanzania Serengeti
Victoria Falls Zimbabwe
You can book a holiday with Kenya Expresso Tours and Safaris Ltd using TripAdvisor or any other intermediate platforms, as well as reach out directly using the contact information on their site.
Bonfires Adventures and Events Limited
Bonfires Adventures is a local travel and tours company with over a decade of experience in handling domestic and international tourists in East Africa. Located in Nairobi the tour company provides unique tours and packages for both inbound and outbound holidaymakers.
Bonfire Adventures allows you to enjoy a combination of bush and beach safaris at competitive rates. The company constantly updates new packages on its site and social feeds. According to the website, the company's founders are regularly researching new holiday destinations besides being frequent travelers themselves.
The company also offers romantic gateways, honeymoon packages, glamorous wedding destinations, unique engagement proposals, and wedding anniversaries. Bonfire Adventures has garnered multiple awards and is recognized as one of Kenya's leading travel agencies.
Bonfires Adventures services include:
Air ticketing
Hotel booking
Holiday packaging
Airport Transfers
Kenya Safaris
International Holidays
Conferences, retreats and corporate team building
Travel insurance
Visa handling etc.
AjKenyaSafaris
AjKenyaSafaris prides itself on being an exclusively Kenyan-focused tour company that has been running for over two decades. The tour operator claims to have a team comprised of local safari experts who have lived in Kenya for most of their lives.
With AjKenyaSafaris you can enjoy a trip tailored to your specific holiday requirements. Rather than offer generic tour packages, the company has adopted a unique approach to handing clients. Once a customer reaches out to AjKenyaSafaris the company sets up a Skype or WhatsApp call with the client to get his input on the type of holiday he/she prefers.
This serves two purposes, it allows the company to understand the client's Kenyan holiday plans and what you intend to experience. On the other hand, the client is introduced to the company representative who is handling is customizing the holiday experience.
Perhaps, one thing that makes AjKenyaSafaris stand out in the industry is their eco-conscious approach to travel and tours. The company not only employs Kenyan natives but ensures it purchases local products and gives back to the people who secure the various holiday destinations tourists visit.
You can book an all-inclusive trip with AjKenyaSafaris and customize your trip according to the following categories:
Kenya wildlife safaris
Kenya beach holidays
Maasai Mara safari
Budget holiday and safaris
Honeymoon deals
Luxury safaris
small group holidays and safaris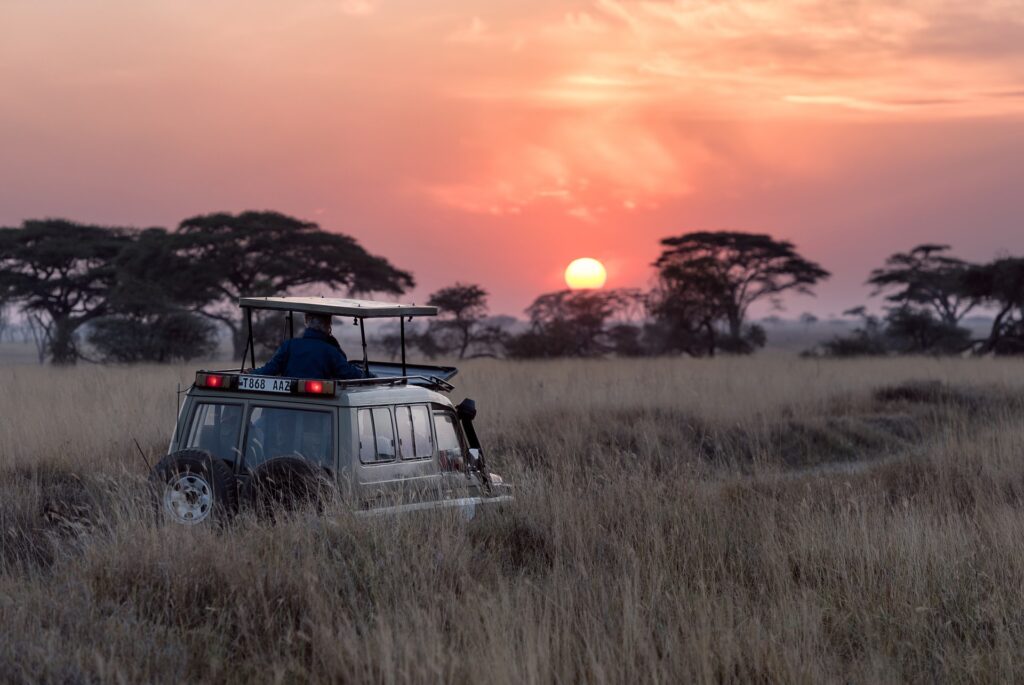 Explorer Kenya Safaris
Explorer Kenya Safaris is a Nairobi-based tour company that provides a range of specialised tours to numerous destinations across East Africa. Founded in 2006 the company offers a safe and reliable avenue for tourists to travel East Africa. The company has successfully handled over 5,000 safaris in East Africa in the last decade.
According to its site, the company has a fleet of over 20 4X4 Land cruisers. The fleet is serviced regularly and driven by professional safari guides with more than 8 years of experience. Moreover, each guide is licensed by the Tourism Regulatory Authority of Kenya.
Services offered by Explorer Kenya Safaris include:
Airport transfers to Major East African cities
4×4 land cruisers and Safari minivans for hire
Safari packages covering major national parks, game reserves and beach destinations in East Africa
The company also offers deals and discounts between April and June and November to December 15th for off-season tourists.
Perfect Wilderness Tours and Safaris
Perfect Wilderness Tours and Safaris is a travel company that offers tourists adventures, excursions, and tours to East African national parks. The Kenyan-based travel company has an experienced team of managers who have over seven years of experience in managing tours and safaris.
The company has gone beyond traditional vacation clients to cater to high school and university student groups, who are involved in local community projects. The travel company has a cross-cultural team fluent in a number of languages including German, Spanish, Italian and French. This is useful since the team gets inquiries from tourists around the globe.
Perfect Wilderness Tours and Safaris has a transport fleet consisting of 7-8 seater 4WD land cruisers and vans for safaris, as well as a transfers fleet ranging from a 28 seater bus and a minibus to four-seater vehicles for day excursions and airport transfers.
The company offers the following packages:
Day excursions
Kenya Safaris
Group Safaris
Hiking and mountain climbing
Bush and beach holidays
Private Safaris
Natural World Kenya Safaris
Natural World Kenya Safaris is a Nairobi-based tour company that offers tours to popular holiday destinations in Kenya, Tanzania, Uganda, and Rwanda.
The company provides detailed safari tour packages, complete with prices, timing, and customizable options. Moreover, you can decide on your choice of economy, comfort, and luxury safari lodges or tented camps for all the multi-day safari packages.
You can access a comprehensive list of safari tours according to destinations, duration, prices, and accommodation options using the company's online booking system. Enjoy private tours in off-road 4×4 Jeep Land Cruiser with dedicated German, Italian, French, English, and Spanish-speaking guides.
You can find Natural World Kenya Safaris packages on mediums such as TripAdvisor, Trust Pilot, and Lonely Planet. Some of the many departing and finishing locations in Kenya and Tanzania include:
Nairobi
Mombasa
Diani
Malindi
Watamu
Namanga border
Arusha
Entebbe
Kenya Bush Expeditions Tours and Travels
Kenya Bush Expeditions (KBE) is a Kenyan travel agency whose specialty is dealing with local tours and corporate activities. According to their site, the company has organized over 20,000 tours to 1,000+ destinations since its inception in 2013. The company claims to have served over 94,000 clients during the same period.
KBE also provides shuttle travel services, airport transport services, corporate team building services, local safaris just to name a few. Over the years the company has extended these services to many organizations in the financial sector. Customers can enjoy tailor-made safaris by professional tour guides who are fluent in English, French, Spanish, Japanese, Chinese, and more.
Depending on your budget the company can offer you many forms of transport ranging from customized land cruisers and minibusses complete with popped roofs. KBE offers up to 121 tour types.
Popular Safari packages include:
Maasai Mara Safaris
Gorilla Safaris