While investors are buying bitcoin as an investment, either directly or through a Bitcoin ETP, Cryptfully is leveraging Bitcoin to provide a low-cost, near-instant remittance rail.
Cryptofully is a digital platform that enables anyone to easily send money back home to Nigeria fast and with low fees. The platform leverages Bitcoin to deliver a better transfer experience than other cross-border money transfer apps.
With more than 15 million Nigerians living outside Nigeria, thousands of people send money back home each week. A platform that provides an easy and cheap way to send Naira back home to family and friends is a big deal. Most banks and cross-border transfer platforms don't have the best fees or rates for converting money into Naira. And most are often very complicated to use requiring lots of paperwork.
Diaspora Nigerians send about $25 billion back home every year, making Nigeria the fifth largest receiver of remittances in the world. Research shows that using a lower-cost provider could save these people up to $1 billion collectively in fees every year.
There are already a number of options trying to solve this problem. However, there's so much friction and restriction to these platforms.
Easily Send Money with Cryptofully
Cryptofully is a peer-to-peer cross-border payments platform that allows you to send money from anywhere in the world to any Nigerian bank. The platform has a wide range of payment options including Bitcoin (BTC), Dash (DASH), Visa, Mastercard, Google Pay, and Apple Pay.
The Cryptofully platform adopts a simple process for sending money. The sign-up process takes less than one minute and a user only needs a BVN to complete the verification process and start sending money.
The Nigerian remittance startup uses a local network of peer-to-peer traders to convert bitcoin to naira without any effort from the user. It enables it to settle your transfer fast while providing low fees. And it still works well even if you don't have bitcoin already. You can send bitcoin that is bought in-app with a debit or credit card with foreign and local fiat currencies.
Sending Money to Nigeria with Cryptofully
To send money to Nigeria using Cryptofully, you have to sign up, complete the KYC, add a bank account, and fill in the details of the recipient of the transfer.
Cryptofully is available both on the Google Playstore and the Apple iOS store. There's also the option of using the website https://www.cryptofully.com.
Using the Cryptofully App
1. Get the app on iOS or Android
2. Create an account with your email address. Then, set a username, password, and pin code.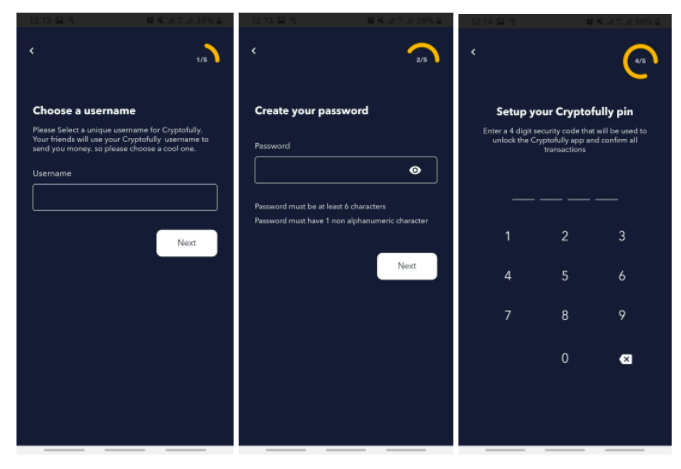 3. Thereafter, fill in your BVN to add a bank account and complete KYC.
4. Type in the amount you intend to send and the recipient's bank account details.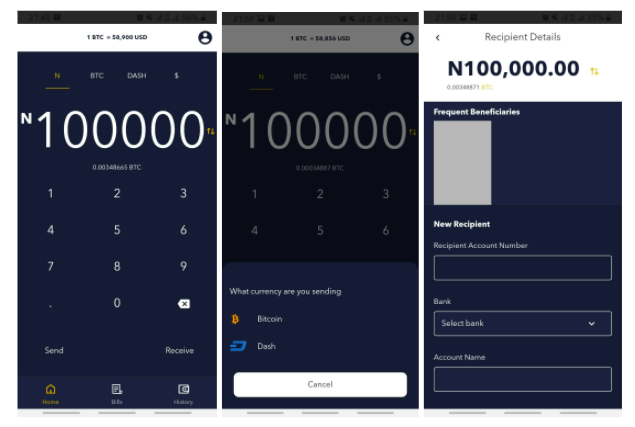 5. Right after, you would see a page to copy a Bitcoin wallet address.
Send the bitcoin equivalent to that address and the recipient gets the deposit in a few minutes.
Using the Cryptofully Website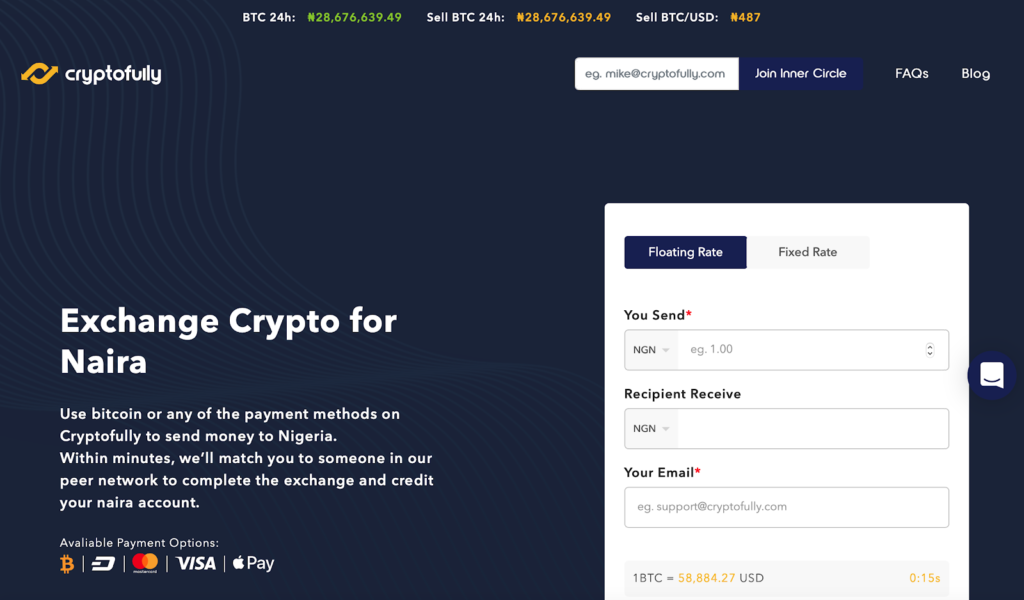 Visit the Cryptofully website here https://www.cryptofully.com.
Type in the amount you want to send. It could be either Dash, Bitcoin, USD, or Naira.
You can choose to use the Floating Rate or Fixed Rate to set the exchange rate. The fixed rate means you can lock in a rate and escape the volatility of the bitcoin price, while the floating rate means the rate can change based on market dynamics.
On the next page, you need to input the recipient's bank account details and choose your preferred payment method.
With Bitcoin, cross-border transactions are limitless. Bitcoin allows Cryptofully to offer good exchange rates and fast settlement times. This makes the platform one of the fastest and cheapest ways of sending money to Nigeria.
To receive updates on all things business and tech in Africa, subscribe to our free weekly news roundup.