A wedding day is one of the most monumental moments in anyone's life. It's a day that brings together friends and family to celebrate the union of two people going on a journey of love, devotion, and partnership. If you are a bride looking for a wedding dress in Kenya or are planning to have something on your wishlist, you have come to the right place.
In this guide, you will find five of the best places to buy wedding gowns in Kenya to find the right dress for your special day.
Top Shops and Designers for Wedding Gowns in Kenya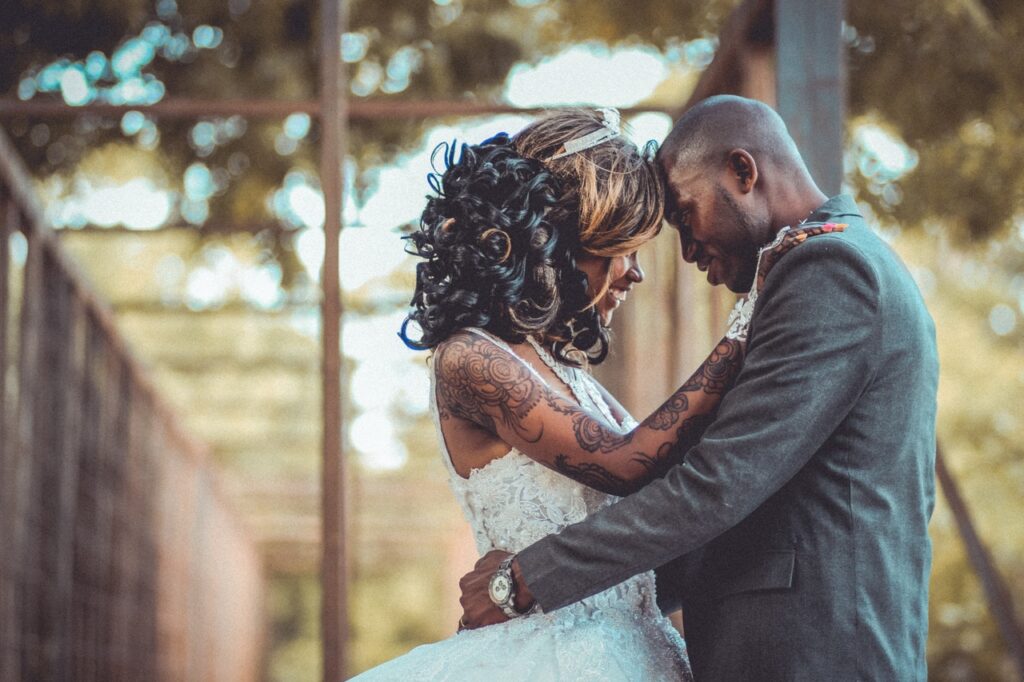 1. Galina Tatarinova
Galina Tatarinova is a designer, content creator, and co-founder of the Kenyan Fashion Awards. She designs and custom makes wedding gowns in Kenya.
With an eye for design, Galina's wedding gowns stand out from the crowd with their unique stitches and style.
In fact, it is rare to see two brides wearing wedding dresses that look similar when you peruse through her work, which she displays on her Instagram page. Instead, she focuses on making each bride's day special by ensuring that they have a wedding dress that is as unique as the bride herself.
2. Sidai Brides
Sidai Brides is a retailer of bridal dresses sourced from world-renowned bridal designers such as Maggie Otero, Wona Concept, and Pantora Bridal. They consider themselves professionals when it comes to matching a dress to its bride.
To see their range of dresses, or make an appointment that will bring you closer to your dream wedding dress, check out their Instagram profile, Facebook page, or website.
3. D&D Clothing
D&D Clothing has positioned itself as an African-centered clothing movement, perfect for any bride looking for a wedding dress in Kenya. Though they have numerous other categories for men, women, and even kids, D&D Clothing caters to brides. They dedicate efforts towards sourcing and custom-making wedding dresses.
They are available online and through their interactive website. Their website allows you to pick high-quality, unique designs that have been tailored to perfection. This website also allows you to have a one-on-one chat with a designer!
Head over to their site to see their wedding dresses designs. The perfect fit might be right there, waiting for you.
4. Ogake Bridals
If you are in the market for African Designers, especially Kenyan ones, then look no further than Ogake Bridal by Ogake Mosimo. Ogake Bridal is a distinct Kenyan atelier that provides a meeting point for personal tastes and unique, global trends.
They make their wedding dresses in Kenya but have the same quality as the best bridal shops found anywhere across the world.
Ogake Bridals has positioned itself as a luxury brand for many Kenyan brides. Some of these brides including Kenya high-profilers such a Zain Asher, Adelle Onyango, Hon. Naisula Lessuda, and Brenda Mwangi.
You can learn more about Ogake Bridals by visiting their Instagram page or website.
5. Colled Bridal (Formerly Lolita)
If you are at the coast, Colled Bridal might be a great bet for you. They specialize in affordable readily made bridal gowns. According to their highly popular Facebook page, they pride themselves in care about your wedding. They do this by being pocket-friendly and helping you stay within your budget.
They promise to deliver good service and beautiful clothes during that special day when everyone's eye will be on you.
Honorable Mention
Samantha Bridals
This last one is not a wedding dress designer or store. Instead, it is a company that can help you to explore and find your wedding dress in Kenya, and other services. Samantha Bridals is one of the places where most soon-to-be-married couples go for advice. They hold annual events that bring together wedding vendors, ranging from event organizers to wedding dress sellers.
If you are planning for your wedding, reach out to them via their website. Better yet, catch one of their annual expos near you.
We hope that this list will make your hunt for the perfect dress easier.
To receive updates on all things business and tech in Africa, subscribe to our free weekly news roundup.