The distance between Nairobi to Mombasa is approximately 484 kilometres (301 miles). The two cities can be accessed through rail, road, and air. The journey only takes a few hours by road and for this reason, many travellers choose one of the best buses to Mombasa from Nairobi or vice versa.
The following are the top seven best buses from Nairobi to Mombasa.
Modern Coast
Modern Coast is undisputedly one of the best buses from Nairobi to Mombasa. The luxury bus company has spread its wings across East African and operates in Kenya, Tanzania, Rwanda as well as Uganda.
Modern Coast provides one of the best travelling experiences from Nairobi to Mombasa. The bus company has the provision for business and first-class service on board. The busses are clean, have accommodating seats, Wi-Fi, charging ports for your laptop or phone, enough leg space, and a highly-trained crew to cater to your needs.
Coast Bus
Coast Bus is one of the oldest buses from Nairobi to Mombasa. The bus company has been in existence for more than five decades. They have weathered the industry and evolved into a great travelling bus company since they dived into the transport sector in 1957.
Coast Bus offers its customers reasonable, cheap, and safe services. Additionally, the company to have buses that have free Wi-Fi, washroom, air conditioning, snacks, and an ever-present availability of hostesses to cater to your needs.
Moreover, Coast Bus has some of the best and most experienced drivers. This ensures that you have a pleasant and reliable journey.
Mash East Africa
Build one reliability and professionalism, Mash East Africa, formerly Mash Bus Services, is one of the best buses to Mombasa and Nairobi. Mash East Africa possess unquestionable integrity while providing their clients with the best experience while they are travelling.
Mash is a reliable service provider that follows all requirements and has some of the best and most experienced bus drivers on Kenyan roads. The drivers follow a pre-planned schedule and ensure that you arrive on time. Additionally, the bus company has a tracking system that ensures that all things run smoothly. The drivers also take alcohol tests before they take to the road.
The bus has economy, business, and VIP class to cater to the different sets of travellers.
Dreamline
Dreamline Express offers some of the best buses to Mombasa in two categories. They have the Aircon and the normal coaches.
The buses have air conditioners, charging ports, comfortable seats, enough leg space, and crew to serve you whenever you need any assistance during your journey. They are very professional and stick to their schedule.
Tahmeed Coach
Tahmeed Coach is another reliable company that has a fleet of the best buses to Mombasa. The bus company offers its clients luxurious services on their travels. The VIP treatment offered by Tahmeed buses makes it a top bus company.
They have excellent air conditioning systems, two by one exclusive seating arrangements, enough and spacious legroom, and LCD entertainment screens. Prices are affordable and you can always seat according to what you can afford. You not only travel to arrive but travel in style.
Simba Coach
Simba Coach is another popular choice for travellers to Mombasa. The company offers its clients a wide array of perks.
They have excellent seats, enough leg space, Wi-Fi, air conditioning, charging ports, and a crew that ensures you reach your destination safely and on time.
Spanish Coach
Spanish Coach is another service provider that has turned into a reliable bus company for many travellers to Mombasa. The buses are comfortable, fitted with Wi-Fi, snacks on board, phone and laptop charging ports, as well as an extremely professional crew that takes care of you. They stick to their schedule and are driven by the best.
Travel in Style and Safely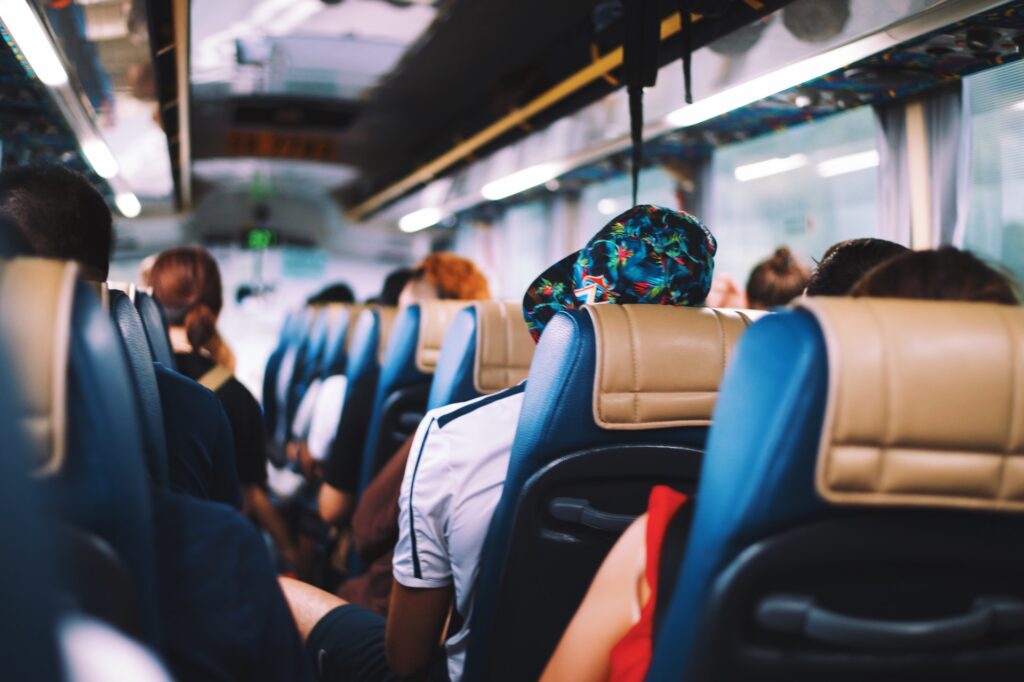 As opposed to the old times when travelling was hectic and tiresome, these buses have gone all out to ensure that you are taken care of and comfortable. These buses have what you need to travel safely and comfortably.
Moreover, with the introduction of the Standard Gauge Railways (SGR) as well as cheap air prices to Mombasa, bus companies have been forced to up their game. They are now well maintained, provide comfort, and safety.
To receive updates on all things business and tech in Africa, subscribe to our free weekly news roundup.