African video games have grown in popularity over the years. African video game developers produced most of these games to help educate people about African history, culture, and terrain.
In this article, we highlight seven awesome African video games you can play right now
Mzito
Mzito is an African video game about an ancient folk story. The Mzito is a gifted being given the duty of awakening the Sleeping Lions, referring to Africans. The Mzitos would travel all over Africa and use the skills they have to spread the reawakening of the continent.
This game is a 2D adventure game for mobile platforms. You enter the game to play as one of the two Mzitos and go around Africa on an epic journey to save the African continent.
The game was developed by Weza Interactive Entertainment, a popular African game developer, in 2016 and it's still available to play on the Google Playstore. However, the last update on the game was in 2020.
Aurion: Legacy of the Kori-Odan
Aurion is regarded as the first African-themed Action Role-Playing Game (ARPG) in the world. Kiro'o Games, an African game studio, created it in 2016. The game also has strong African culture themes and combat controls.
This single-player game is a 2D action with Enzo Kori-Odan as the main character. The storyline says you would have to visit six continents to forge an alliance against your brother-in-law. There's a lot of real-time combat. You can also summon Aurion, ancient energy, for powerful abilities to help win battles.
Like other action games, you can also unlock greater abilities and increase power as defeat enemies and grow in the game on the journey to defeat your brother-in-law.
The game has lots of reviews, including in the year 2021, with mostly positive ones. You can download the game on your PC from Steam.
Age of Empires Franchise
This game franchise Age of Empires is one of the longest-running real-time strategy series. It has been in existence since 1997, with over 10 game series. Age of Empires allows you to choose a civilisation, including Africa, and grow it from it into a powerful nation.
In addition, it focuses on medieval, mythological and colonial time periods across different continents in the game series. However, in 2015, the series expanded to include African kingdoms. You can also fight your way through the African continent with four war campaigns and defeat your enemies. Players can use the Berbers for Northern Africans, Malians for Western Africa or Ethiopians to rule over the Red Sea. The game costs around $40 to buy on Steam, and you can play it on your PC.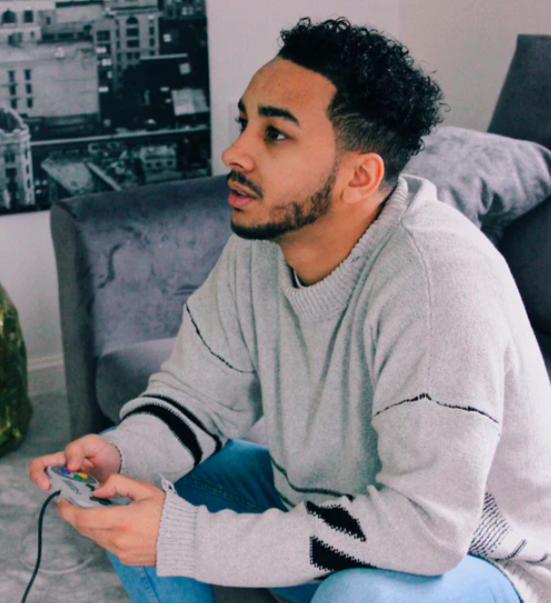 Sudden Strike 4 – Africa: Desert War
This recently released game is a single-player Role-Playing Game (RPG) type survival game. When you defeat various monsters, you get items and collect materials to make craft items to survive.
It's set in one of the deserts in Africa and you just have to ensure you don't get dehydrated and eaten by lions. The game is simple to play and wouldn't be appealing to a user who needs challenging adventure and a unique game experience.
The game is available to play for free on Steam but requires a minimum computer with a 64-bit processor and Windows 10 operating system.
Survival Africa
Survival Africa is another recently released African-themed video game. Set in the centre of Africa, you have to defend your land and survive against other natives on the game map.
The game has almost everything survival games have. There is building, crafting, and wildlife. You can also gather resources and craft weapons and gather food to protect your land against other natives. It has survival characteristics of needing water, food and stamina.
The game is still in its early stages of release. To download on your PC, you would also need a minimum of a 64bit processor and Windows 8.1 64bit operating system.
Builders of Egypt: Prologue
This Egyptian-themed game was released in March 2020. The game has a historical storyline about the early days of the Egyptian kingdom. You would be involved in city-building including shaping the grid of streets and placing buildings making it appealing for settlers.
The game is set in the valley of the Nile in Egypt. You would witness the birth of Old Egypt and the death of Cleopatra VII. The game has lots of positive reviews and you can download it on your PC to play it.
Aboki Run
This is the most downloaded video game on Google Playstore from one of the most popular video game studios in Nigeria, Maliyo. Some other interesting games from this Nigerian game developer also include Whot King, Billionaire Club, Jungle Escape, and Niger Delta Commando.
The game is like Temple Run set in an African forest. The game starts with three young friends daring to move across an evil forest and forbidden places but got trapped by the gods of the forest. Then, your mission would be to set these friends free and bring them back to the city safely.
The game is available for free on Android and iOS. However, you would need to buy some in-game items.
To receive updates on all things business and tech in Africa, subscribe to our free weekly news roundup.