Zuku has been a front runner in the Kenyan home internet market for a long period. This guide, you will learn how to change your Zuku WiFi password when you feel that you should.
Why Should I Change My Zuku Password?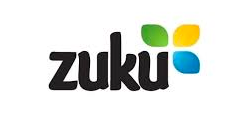 Changing your Zuku password is not something that you need to do often. WiFi is a great way to keep you connected whether is for social purposes or work. But a poorly secured Wi-Fi can put your personal information at risk.
Keeping your Zuku WiFi password protected and changing the WiFi password regularly is sound advice. It is essential to protecting your network and your data.
Additionally, changing the WiFi password prevents naughty neighbours from stealing your bandwidth.
How to Change Zuku Wi-Fi Password
To change your Zuku WiFi Password, you will need to open your router's configurations page, login while using the current details, and change the password under the wireless settings menu.
It's essential to note that for this process to be successful, you must be connected to the router via WiFi or LAN cable.
Step 1
Visit the Zuku router login page and type in your username as well as password in order to sign up. You can also login via the default IP that is set at 192. 168.0. 1.
In case you have ever changed this IP, then run the ipconfig on the terminal window to get the IP of your default gateway.
The IP address can be typed on any web browser.
Step 2
Find the Router's change password page. It can easily be accessed on the administration tab or the security menu.
Step 3
Choose a new and better password that cannot be easily compromised.
Enter the new password and re-enter the same details on the given box. It is just a verification step in order to ensure that you did not key in the wrong information.
Your password is confidential and sensitive information. Therefore, the system will automatically hide the password. Moreover, you will only be able to see dots while typing in the information.
Step 4
It's possible to type the information in the wrong box. Make sure you don't on the settings of WPA2 or another remote key.
Wi-Fi client gadgets use remote security keys to make connections with the router. Therefore, make sure you don't tamper with them.
Step 5
You can now save the new password and you are good to go.
Still Can't Change Your Zuku WiFi Password?

If the steps above don't work for you or you have technical issues contact Zuku. They will be able to help you.
You have the following contact option.
Twitter: @Zukuofficial @Zuku_we care
Facebook: Zuku Official
Phone Number: 0205 205 205 (free calls on Zuku Landline)
Safaricom: 0719028200
Airtel: 0732132200
Email: support@zukufiber.co.ke
For security reasons, you are advised to change your Zuku WiFi password on a regular basis.
To receive updates on all things business and tech in Africa, subscribe to our free weekly news roundup.