Paying via DStv Paybill is the easiest way to connect to your favourite satellite television provider in Kenya. This guide will explain to you how to pay for DStv via MPESA.
DStv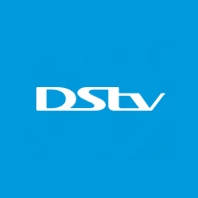 Digital Satellite Television is a Sub-Saharan African direct broadcast services provider. The service provides over 19 million homes across Africa with multiple channels and services.
With DStv, you get content that ranges from the latest movies and reality shows to popular TV series and sports.
Channels and Bouquets
DStv has over more than 200 television and audio/radio stations. The list of channels is slightly different as you move across the continent. The service provider has five bouquets, which all come with different prices and channels. Additionally, you can have two add-on packages for Indian and Portuguese channels. The bouquets include:
Access
Family
Compact
Compact Plus
Premium
To pay via Safaricom's DSTV paybill all that you need is your phone and cash in your MPESA account. The costs in Kenya range from Ksh 1,200 to 7,500 per month.
DStv Paybill
Before you pay for DStv with MPESA, make sure that your decoder is on. This ensures that the transaction goes smoothly and reduces any chances of delay.
Pay Using DSTV Paybill Via MPESA
Go to the Safaricom menu on your mobile phone and select MPESA.
On the Menu, pick Lipa na MPESA and the Paybill.
Key in the DStv Paybill number, which is 444900 as the business number.
Next, enter the DStv smart card number as the account number. The smart card number can be found on the card in the decoder or written below the decoder if it does not have a card.
After that, enter the amount that you wish to pay.
Next, you need to type in your MPESA pin.
Double-check to confirm if you have keyed in the correct information. If it is, hit the send/ok button to complete the transaction.
You will immediately receive a confirmation message from both DSTV and M-PESA.
In case you have entered the wrong information, you can easily follow the steps aligned to reverse the transaction.
How to Pay DSTV Via the Safaricom App
Alternatively, you can use the Safaricom App to pay for your DStv bouquet.
If you don't have the Safaricom App, you can download it from Play Store for the Android version and App Store for the iOS one.
Open the Safaricom App and go to MPESA.
Choose Bill Manager. Here you will find DStv among the most popular Bills.
Click on the DStv icon and enter your account number/smart card number.
You will then be required to key in the amount then the pin number.
Confirm your details.
Receive the confirmation details.
Alternately, after opening the Safaricom App, you can go to Lipa Na MPESA and follow the steps aligned in the previous steps above.
To learn about what DStv has to offer in Kenya, check out our guide to DStv here.